18 April 2023
14620
2 min.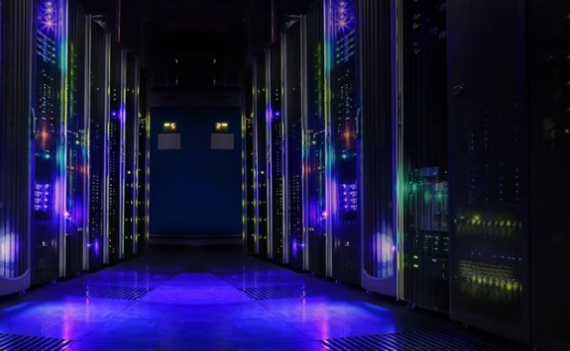 AMD (NASDAQ: AMD) announced it has joined the Amazon Web Services (AWS) Independent Software Vendor (ISV) Accelerate Program, a co-sell program for AWS Partners – like AMD – who provide integrated solutions on AWS. The program helps AWS Partners drive new business by directly connecting participating ISVs with the AWS Sales organization.
Through the AWS ISV Accelerate Program, AMD will receive focused co-selling support from AWS, including, access to further sales enablement resources, reduced AWS Marketplace listing fees, and incentives for AWS Sales teams. The program will also allow participating ISVs access to millions of active AWS customers globally.
"As IT organizations face complex and challenging environments, AMD is committed to providing highly performant and energy efficient compute infrastructure that helps customers achieve their IT goals," said Brad Smith, corporate vice president, Cloud Sales, AMD. "By joining the AWS ISV Accelerate Program, we can expand our horizons with new ISVs and continue to showcase how AMD compute technology can help improve workload efficiency in an energy- and cost-effective manner, by using AMD-powered Amazon EC2 instances."
With AMD EPYC™ processors on AWS, customers have the ability to deploy highly performant and energy efficient virtual machines (VMs), such as the Amazon Elastic Compute Cloud (Amazon EC2) Hpc6a instances, powered by 3rd Gen AMD EPYC processors, which deliver up to 65 percent better price-performance over comparable compute-optimized x86 based AWS instances1. As well, AWS will be implementing the new 4th Gen AMD EPYC processors, expanding customer choice of compute options available on Amazon EC2.
AMD processor-based Amazon EC2 instances are available in 23 AWS Regions and 70 Availability Zones (AZ), with 14 unique instance types focusing on high performance computing (HPC), memory optimized, and general-purpose computing for workloads across customer use cases and requirements. AWS customers who deploy the AMD processor-powered Amazon EC2 instances can be confident in the platform's integration with existing workloads and applications, supported by AWS.
AWS ISV Accelerate Program members are held to the industry's highest standards and must undergo a comprehensive evaluation to gain acceptance into the program. AMD participated in a thorough architectural and security review to help ensure the quality and design of its solutions. Proof of customer excellence was also reviewed to validate the successes AMD customers have achieved across industry verticals.
Supporting Resources
Learn more about AMD EPYC powered instances at AWS
Follow AMD on Twitter
Connect with AMD on LinkedIn
Press releases on the topic
NEW YORK PRESS RELEASES
GlobalNY.biz Press Releases are the latest news from New York companies.
Official press releases of New York companies are regularly published on the resource. You can find out the latest news of enterprises in the corresponding section on the main page. Placing press releases is a traditional and effective way to promote your business. It allows organizations to announce themselves and their products and services to the widest possible audience. In this case, the informational occasion can be anything: attracting people to an event or conference, highlighting new products or personnel appointments. If you set a goal to draw attention to your information, then GlobalNY.biz will become your reliable assistant in this matter. Thanks to the portal, your press release will be seen by reviewers of leading Internet publications, clients and partners.
GlobalNY.biz allows representatives of companies and organizations in New York to independently post a press release when registering on the resource. The most important feature of GlobalNY.biz is that all publications of New York companies fall into the archives and will be available from the search for a long time. You just need to add the press release to the news feed.
GlobalNY.biz offers its customers a subscription service that allows companies to regularly publish press releases on favorable terms. In addition, the business portal makes it possible to more fully tell about the life of the company by adding photos and videos, personas and employee quotes. All information materials have active links and will lead potential customers to your resource.
Alena Potapova
---
Development Director