20 March 2023
3430
2 min.
2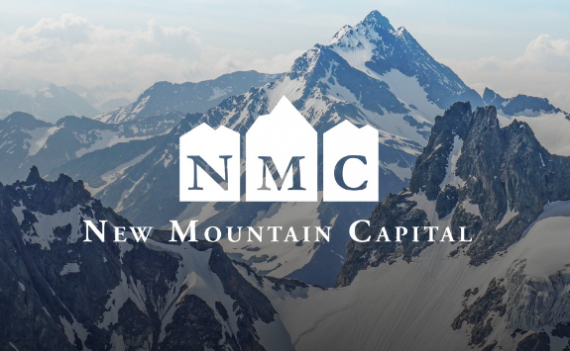 The new PerkinElmer business acquired by New Mountain Capital announced today the appointment of Dirk Bontridder as Chief Executive Officer effective March 13, 2023. The newly independent company includes the flagship OneSource laboratory and field services as well as a portfolio of atomic spectroscopy, molecular spectroscopy, and chromatography instruments, consumables and reagents for the biopharma, food, environmental & safety and applied end markets.
"We are pleased to welcome Dirk to the new PerkinElmer business," said Andre Moura, Managing Director at New Mountain Capital. "Dirk brings a wealth of dynamic experience driving sustainable growth in global businesses with a collaborative, entrepreneurial mindset. Dirk is the right choice to lead the organization in the next phase of growth to drive extraordinary results for the benefit of customers, employees and all stakeholders."
"Dirk's breadth of operational and strategic experience in laboratory environments including life sciences makes him uniquely suited to lead the new PerkinElmer business," said Joe Walker, Managing Director at New Mountain Capital. "We look forward to partnering with Dirk to continue enhancing and expanding the Company's leading service and product solutions to better serve our customers."
Dirk brings more than 25 years of global management experience, including 11 years at Eurofins Scientific Services, where he was Group Executive Vice President and oversaw multiple segments of the business. Dirk made significant contributions to Eurofins by delivering organic growth and successfully leading a strategic M&A program. Throughout his tenure with Eurofins, Dirk was responsible for the food testing and environmental business units in Europe, and later led the global BioPharma Services business. He also oversaw the successful development of Eurofins' clinical diagnostics business in the U.S.
"The fundamentals of the new PerkinElmer business are strong. With a global footprint, PerkinElmer is a trusted brand with a legacy of innovation to deliver in a customer-centered culture," said Dirk Bontridder. "There is already a strong foothold in highly desirable markets, namely biopharma, food and environmental. Working in partnership with the PerkinElmer executive leadership team, I look forward to delivering on our mandate and deepening our commitments to key stakeholders, namely our customers, our people and our communities."
Persons2 in the news

Managing Director at New Mountain Capital

Managing Director at New Mountain Capital
Press releases on the topic
NEW YORK PRESS RELEASES
GlobalNY.biz Press Releases are the latest news from New York companies.
Official press releases of New York companies are regularly published on the resource. You can find out the latest news of enterprises in the corresponding section on the main page. Placing press releases is a traditional and effective way to promote your business. It allows organizations to announce themselves and their products and services to the widest possible audience. In this case, the informational occasion can be anything: attracting people to an event or conference, highlighting new products or personnel appointments. If you set a goal to draw attention to your information, then GlobalNY.biz will become your reliable assistant in this matter. Thanks to the portal, your press release will be seen by reviewers of leading Internet publications, clients and partners.
GlobalNY.biz allows representatives of companies and organizations in New York to independently post a press release when registering on the resource. The most important feature of GlobalNY.biz is that all publications of New York companies fall into the archives and will be available from the search for a long time. You just need to add the press release to the news feed.
GlobalNY.biz offers its customers a subscription service that allows companies to regularly publish press releases on favorable terms. In addition, the business portal makes it possible to more fully tell about the life of the company by adding photos and videos, personas and employee quotes. All information materials have active links and will lead potential customers to your resource.
Alena Potapova
---
Development Director