21 April 2023
1794
1 min.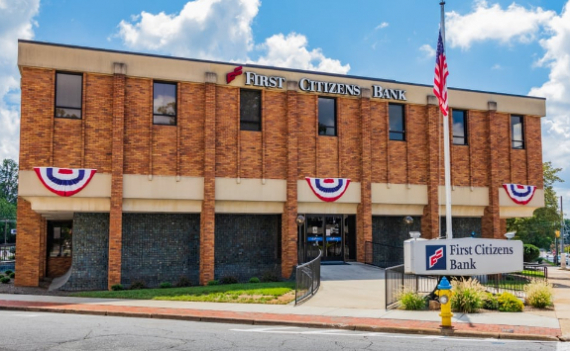 First Citizens Bank today announced that its Real Estate Finance group, part of the CIT division, provided a $48 million senior secured loan to finance the acquisition of the Dunson Grove apartment community in Davenport, Florida.
The property consists of 18 three-story buildings comprising 319 residential units. Located in a suburb of Orlando, Florida, the apartment community benefits from immediate access to Interstate 4, as well as close proximity to job opportunities in the healthcare, distribution and tourism industries.
"The borrower is well-known for their strong and diverse portfolio," said Chris Niederpruem, head of Real Estate Finance. "We are pleased to partner with them for financing on Dunson Grove to support the continued growth in the Orlando suburbs."
"We were delighted to support our client in this investment in the Orlando multifamily market," said Mike Pedone, a managing director in Real Estate Finance. "We look forward to partnering with them in their future endeavors."
Real Estate Finance, part of First Citizens' CIT division, originates and underwrites senior secured real estate transactions. With deep market expertise, underwriting experience and industry relationships, the unit provides financing for single properties, property portfolios and loan portfolios.
Press releases on the topic
NEW YORK PRESS RELEASES
GlobalNY.biz Press Releases are the latest news from New York companies.
Official press releases of New York companies are regularly published on the resource. You can find out the latest news of enterprises in the corresponding section on the main page. Placing press releases is a traditional and effective way to promote your business. It allows organizations to announce themselves and their products and services to the widest possible audience. In this case, the informational occasion can be anything: attracting people to an event or conference, highlighting new products or personnel appointments. If you set a goal to draw attention to your information, then GlobalNY.biz will become your reliable assistant in this matter. Thanks to the portal, your press release will be seen by reviewers of leading Internet publications, clients and partners.
GlobalNY.biz allows representatives of companies and organizations in New York to independently post a press release when registering on the resource. The most important feature of GlobalNY.biz is that all publications of New York companies fall into the archives and will be available from the search for a long time. You just need to add the press release to the news feed.
GlobalNY.biz offers its customers a subscription service that allows companies to regularly publish press releases on favorable terms. In addition, the business portal makes it possible to more fully tell about the life of the company by adding photos and videos, personas and employee quotes. All information materials have active links and will lead potential customers to your resource.
Alena Potapova
---
Development Director