13 April 2023
1918
2 min.
2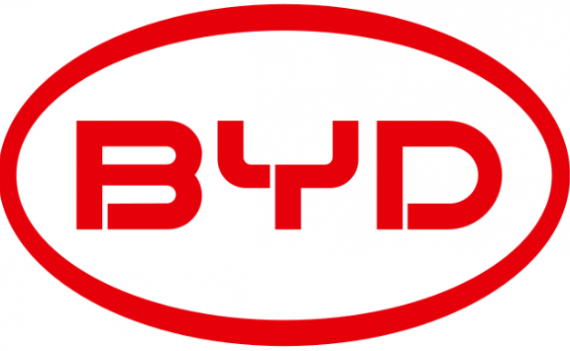 BYD's customers in Europe will receive preferential access to the Shell Recharge network as part of a mobility service provider (MSP) partnership with Shell.
BYD Europe B.V. and Shell EV Charging Solutions B.V. (Shell) announced they will provide at least 100,000 BYD battery and plug-in hybrid electric vehicle (EV)customers in Europe with fast, convenient, and reliable EV charging from Shell Recharge. Customers will receive an exclusive Shell Recharge network platinum membership that offers discounted charging at Shell's fast and ultra-fast DC charging locations.
Shell Recharge will offer BYD customers access to over 300,000 charge points across Europe through Shell's growing network of charge points at Shell stations, mobility hubs, destination, and on-street locations and one of Europe's largest roaming networks.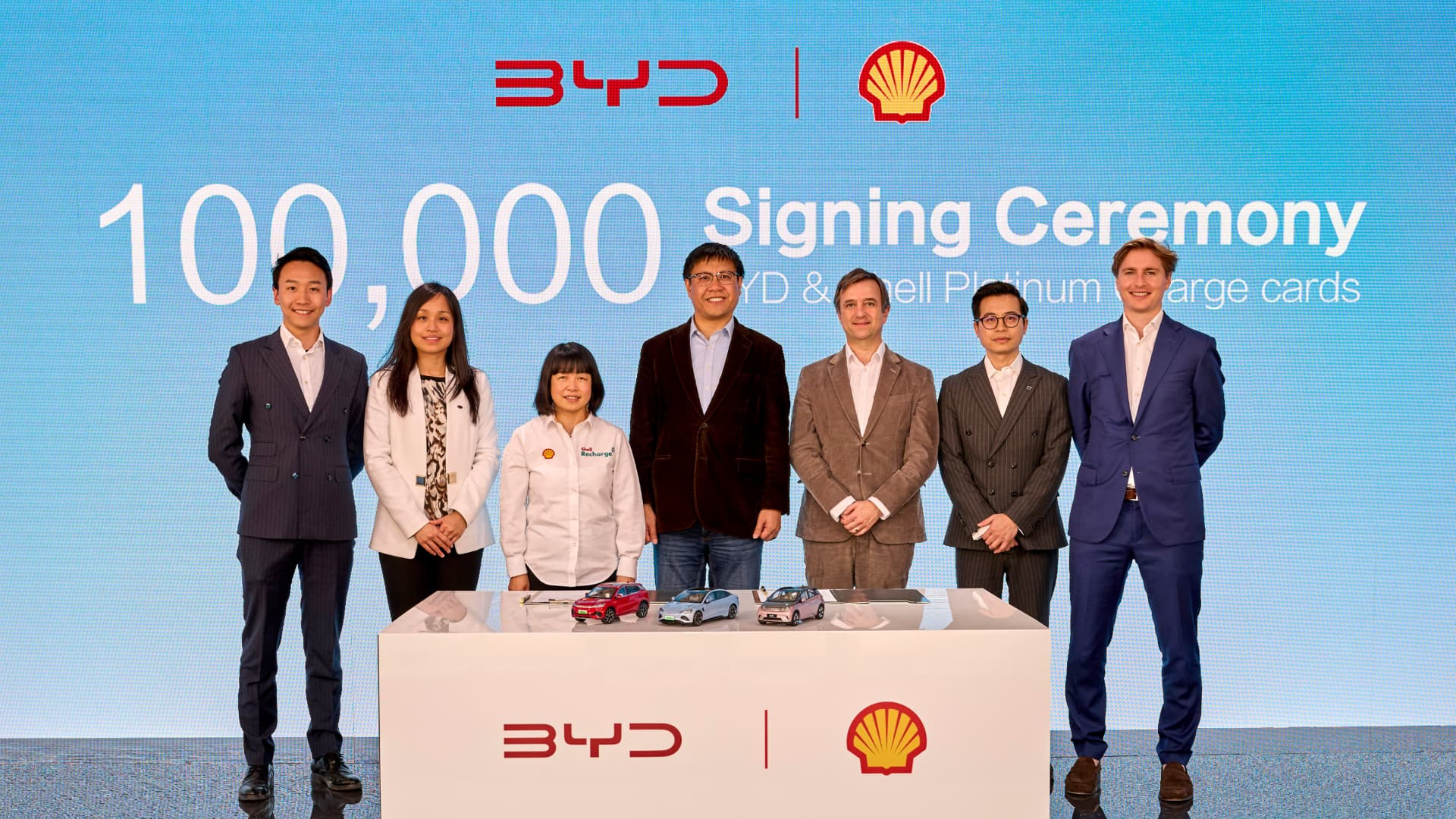 Signing Ceremony of 100,000 BYD & Shell Recharge Platinum Charge Cards
Business customers that purchase BYD vehicles to electrify their fleets can also access EV charging through the Shell Card. Shell Fleet Solutions provides business customers with a wide range of products and services to manage their fleets efficiently and sustainably, including the hybrid Shell Card, a single payment solution that covers invoicing for traditional fuels, EV charging and alternative lower-carbon fuels.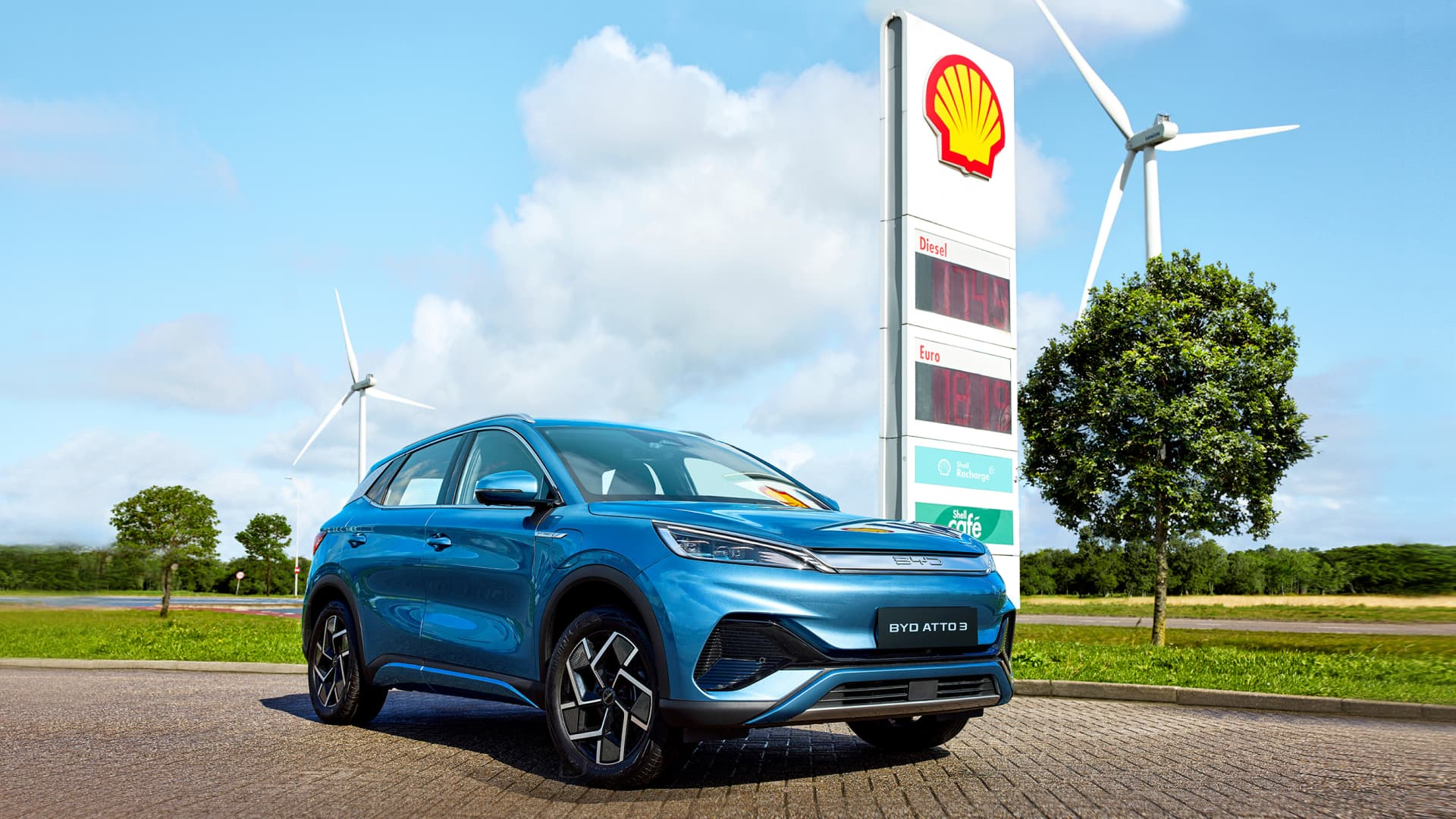 BYD ATTO 3 at Shell Recharge Charging Station
István Kapitány, Global Executive Vice President of Shell Mobility, said: "We are pleased to be working with BYD in many key areas of e-mobility through a global collaboration that spans from China to India and across Europe. Through our European collaboration, we want to help BYD customers to drive as many electric miles as possible with our expansive Shell Recharge network."
Michael Shu, General Manager and Managing Director, BYD Europe and International Cooperation Division, said: "We are thrilled to be partnering with Shell to offer BYD customers exclusive membership to leading public charging solutions. Through this agreement, our customers will have access to an expansive network of chargers across Europe, offering highly favourable rates. BYD is committed to an electric future, and our partnership further reduces the running costs of an electric car."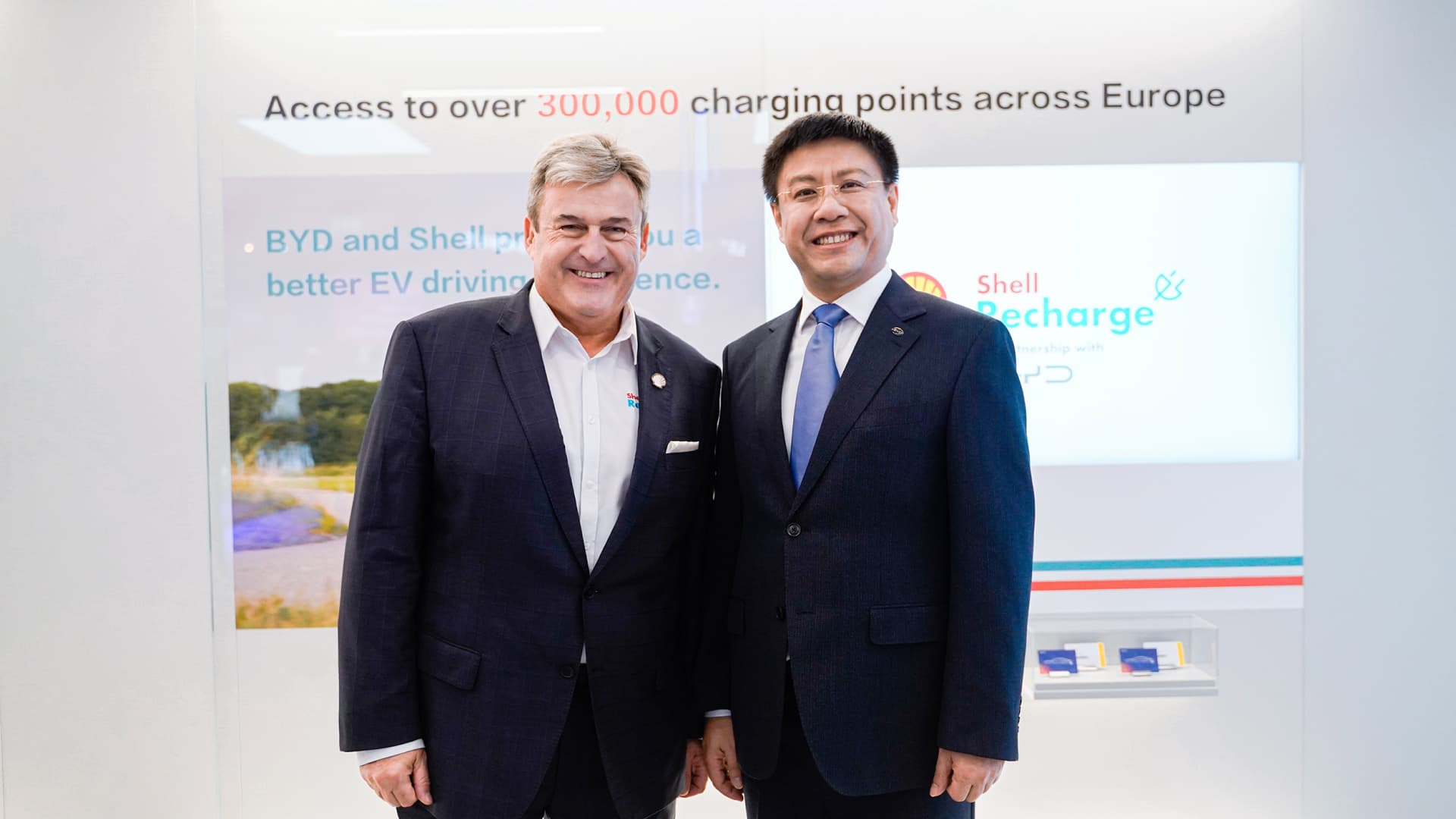 Left: István Kapitány, Global Executive Vice President of Shell Mobility; Right: Michael Shu, General Manager and Managing Director, BYD Europe and International Cooperation Division
In March 2022, Shell and BYD signed a strategic cooperation agreement to help accelerate the energy transition and improve charging experiences for BYD's EV customers. In China, Shell and BYD formed an EV charging joint venture that currently operates more than 10,000 charge points in Shenzhen, with the goal of expanding the network to other cities.
Persons1 and Companies1 in the news

General Manager and Managing Director, BYD Europe and International Cooperation Division

Press releases on the topic
NEW YORK PRESS RELEASES
GlobalNY.biz Press Releases are the latest news from New York companies.
Official press releases of New York companies are regularly published on the resource. You can find out the latest news of enterprises in the corresponding section on the main page. Placing press releases is a traditional and effective way to promote your business. It allows organizations to announce themselves and their products and services to the widest possible audience. In this case, the informational occasion can be anything: attracting people to an event or conference, highlighting new products or personnel appointments. If you set a goal to draw attention to your information, then GlobalNY.biz will become your reliable assistant in this matter. Thanks to the portal, your press release will be seen by reviewers of leading Internet publications, clients and partners.
GlobalNY.biz allows representatives of companies and organizations in New York to independently post a press release when registering on the resource. The most important feature of GlobalNY.biz is that all publications of New York companies fall into the archives and will be available from the search for a long time. You just need to add the press release to the news feed.
GlobalNY.biz offers its customers a subscription service that allows companies to regularly publish press releases on favorable terms. In addition, the business portal makes it possible to more fully tell about the life of the company by adding photos and videos, personas and employee quotes. All information materials have active links and will lead potential customers to your resource.
Alena Potapova
---
Development Director