11 April 2023
1922
2 min.
1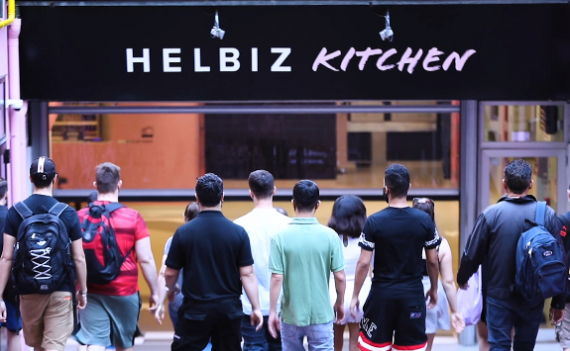 Helbiz Kitchen Inc., a micromobility.com Inc. (NASDAQ: MCOM) company, is proud to announce the opening of its first ghost kitchen in New York City, located at West 38th street, New York, NY. This expansion confirms Helbiz Kitchen's increasing presence across the United States, as it brings its unique culinary offerings for the first time to the East Coast.
In New York City, Helbiz Kitchen will leverage its existing customer base from the Wheels long-term vehicle rentals, making the city another market in North America where the company operates both vehicle rentals and now food delivery.
Helbiz Kitchen aims to deliver exceptional culinary experiences by curating a selection of premium food options that reflect the diverse tastes of the New York City community. With a focus on artisanal ingredients and innovative recipes, the New York City location will enhance the existing culinary landscape and showcase the Helbiz Kitchen brand's commitment to quality, as seen in its other locations such as Los Angeles, Austin, and Santa Monica.
"We are proud to bring Helbiz Kitchen to the East Coast and the community of New York City," said Gian Luca Spriano, CEO of Helbiz Kitchen Inc. "Our goal is to become a valued addition to the city's vibrant food scene and continue our growth trajectory in key markets across the nation."
The first three brands available at the New York City location include Burger & Sons, Pokaii, and What the Farm. Customers can conveniently place orders from these brands through the Kitchen United MIX App, on-site kiosks, and popular third-party apps such as UberEats, DoorDash, and GrubHub.
Helbiz Kitchen is committed to further growth and plans to expand its operations to one additional location in New York City and other key markets across the country in the near future.
Persons1 in the news

Director of International Business Development Helbiz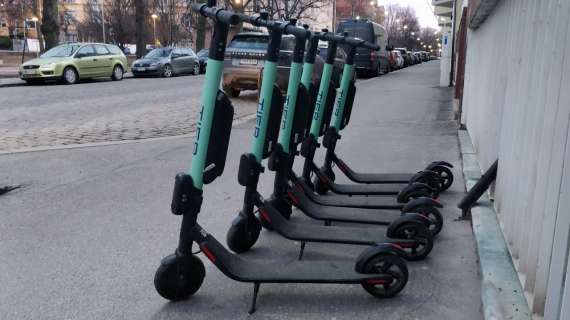 Press releases on the topic
NEW YORK PRESS RELEASES
GlobalNY.biz Press Releases are the latest news from New York companies.
Official press releases of New York companies are regularly published on the resource. You can find out the latest news of enterprises in the corresponding section on the main page. Placing press releases is a traditional and effective way to promote your business. It allows organizations to announce themselves and their products and services to the widest possible audience. In this case, the informational occasion can be anything: attracting people to an event or conference, highlighting new products or personnel appointments. If you set a goal to draw attention to your information, then GlobalNY.biz will become your reliable assistant in this matter. Thanks to the portal, your press release will be seen by reviewers of leading Internet publications, clients and partners.
GlobalNY.biz allows representatives of companies and organizations in New York to independently post a press release when registering on the resource. The most important feature of GlobalNY.biz is that all publications of New York companies fall into the archives and will be available from the search for a long time. You just need to add the press release to the news feed.
GlobalNY.biz offers its customers a subscription service that allows companies to regularly publish press releases on favorable terms. In addition, the business portal makes it possible to more fully tell about the life of the company by adding photos and videos, personas and employee quotes. All information materials have active links and will lead potential customers to your resource.
Alena Potapova
---
Development Director