10 April 2023
1591
2 min.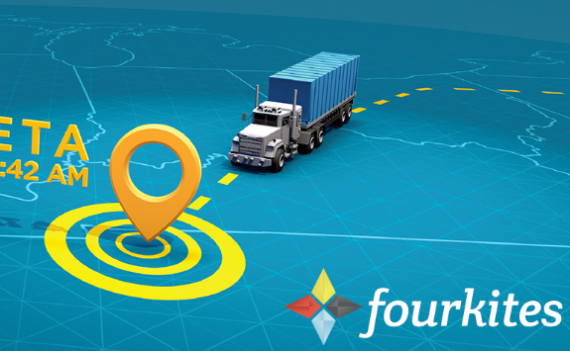 Adoption of FourKites' leading supply chain visibility platform signals Pegasus Logistics' long-term commitment to digitization and superior customer experience.
Leading supply chain visibility company FourKites and Pegasus Logistics Group, one of the largest privately held freight forwarders in the country, today announced a partnership to provide every Pegasus Logistics Group team member and every Pegasus Logistics Group client with end-to-end visibility into their shipments across all modes. Pegasus Logistics is currently deploying FourKites' advanced Dynamic Ocean® solution — which provides real-time tracking, predictive ETAs, and multimodal visibility for 98% of global ocean traffic — as the first phase in a full-platform rollout that will ultimately provide end-to-end, multimodal and yard visibility in one connected platform.
Pegasus Logistics has specialized in managing commercial shipments of consequence — or shipments that, when late, could result in a pronounced loss of business, onerous penalties or reputational damage — for more than 25 years. Its white glove service and customized solutions are underpinned by the company's long-term strategy to invest in its people, its network, proprietary technologies and best-of-breed digital solutions.
The company, which has experienced 20x growth in shipment volumes in just three years, chose FourKites for its market-leading supply chain visibility solutions, its long-term vision and its reputation for deep, collaborative relationships with customers and partners.
"With our current growth and future growth expectations, having a best-in-class real-time visibility platform is essential for our value-add propositions, and better positions us to lead in the marketplace," said Chad Heller, Executive Vice President, Global Development, Pegasus Group. "Allowing our clients to have full transparency across their supply chain will enable us to provide a world-class customer experience."
"We are excited to partner with leading freight forwarder Pegasus Logistics," said Glenn Koepke, General Manager, Network Collaboration, at FourKites. "It's never been more important to monitor and safeguard shipments of consequence, and we believe FourKites' leading supply chain platform and Pegasus Logistics' superior service and customized solutions will prove to be a winning combination for customers far into the future. Multi-leg visibility from origin all the way through the final door — regardless of mode of transport — is critical to delivering a best-in-class customer experience."
Press releases on the topic
NEW YORK PRESS RELEASES
GlobalNY.biz Press Releases are the latest news from New York companies.
Official press releases of New York companies are regularly published on the resource. You can find out the latest news of enterprises in the corresponding section on the main page. Placing press releases is a traditional and effective way to promote your business. It allows organizations to announce themselves and their products and services to the widest possible audience. In this case, the informational occasion can be anything: attracting people to an event or conference, highlighting new products or personnel appointments. If you set a goal to draw attention to your information, then GlobalNY.biz will become your reliable assistant in this matter. Thanks to the portal, your press release will be seen by reviewers of leading Internet publications, clients and partners.
GlobalNY.biz allows representatives of companies and organizations in New York to independently post a press release when registering on the resource. The most important feature of GlobalNY.biz is that all publications of New York companies fall into the archives and will be available from the search for a long time. You just need to add the press release to the news feed.
GlobalNY.biz offers its customers a subscription service that allows companies to regularly publish press releases on favorable terms. In addition, the business portal makes it possible to more fully tell about the life of the company by adding photos and videos, personas and employee quotes. All information materials have active links and will lead potential customers to your resource.
Alena Potapova
---
Development Director