30 March 2023
1088
3 min.
1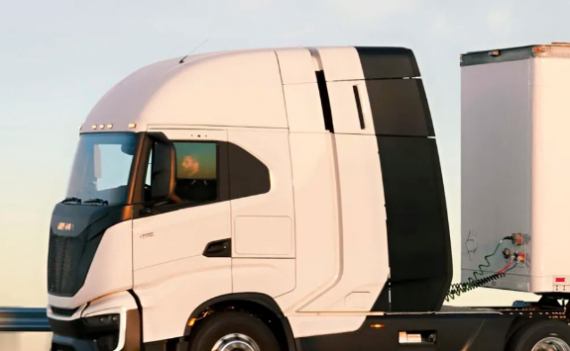 Klean Industries Inc ("Klean"), a company focused on the recovery of clean energy and resources from waste, is pleased to announce that it has executed a Memorandum of Understanding ("MOU") with Nikola Corporation ("Nikola") (Nasdaq: NKLA) a leading designer and manufacturer of heavy-duty commercial battery-electric vehicles ("BEV"), hydrogen fuel cell electric vehicles ("FCEV"), and energy supply and infrastructure solutions, via its HYLA brand.
The companies intend to collaborate to encourage adoption of Nikola Class 8 zero-emission vehicles with Klean's partners, feedstock suppliers, while developing green hydrogen supply and dispensing infrastructure in the United States and Canada. Nikola will evaluate offtake opportunities from green hydrogen projects being developed by Klean and its partners involving hydroelectric, wind and solar power in the Pacific Northwest and Canada. Utilizing Klean's green hydrogen, the companies will also work together to convert Klean's logistics partners' truck fleet to Nikola Class 8 zero-emission vehicles.
Both Klean and Nikola see a significant opportunity to collaborate on projects where Klean and its partners operate recycling, resource recovery and waste to energy plants. This relationship is synergistic, as both parties see zero-emission logistics as a key part of delivering holistic supply chain solutions that facilitate the development of the low carbon hydrogen economy, with the goal of zero waste to landfill. Additionally, this collaboration demonstrates the commitment of Klean, their logistic partners, and Nikola, to help decarbonize the transportation sector as hydrogen plays a crucial role in providing a solution for the global path to a zero-emission future in transportation.
"We believe Nikola's hydrogen electric trucks are going to fundamentally change the ground transportation and logistics landscape. This exciting collaboration will create opportunities that will reinforce the importance of working together as we look to both deploy and develop a renewable hydrogen value chain. Developing clean energy projects with leading technology companies such as Nikola, supports Klean's strategic focus and enables our respective companies to create a symbiosis between waste, resources, and energy, while simultaneously helping in the creation of a circular low carbon economy. Green hydrogen has the potential to completely transform the energy landscape and drive a cleaner, more sustainable future," said Jesse Klinkhamer, CEO of Klean Industries Inc.
"Klean's vision of utilizing green hydrogen fleet of trucks in their tire recycling ecosystem is a clear indication of the company's commitment to creating a better, more sustainable future. With its longer driving range and zero-emissions, the Nikola Tre hydrogen electric vehicle is poised to revolutionize the trucking industry and change the way we think about transportation. Klean has already brought together like-minded partners to decarbonize their truck fleets which is a testament to their far-reaching commitment and deep knowledge of this sustainability space," said Carey Mendes, Nikola, President Energy.
Persons1 in the news

President, Energy at Nikola
Press releases on the topic
NEW YORK PRESS RELEASES
GlobalNY.biz Press Releases are the latest news from New York companies.
Official press releases of New York companies are regularly published on the resource. You can find out the latest news of enterprises in the corresponding section on the main page. Placing press releases is a traditional and effective way to promote your business. It allows organizations to announce themselves and their products and services to the widest possible audience. In this case, the informational occasion can be anything: attracting people to an event or conference, highlighting new products or personnel appointments. If you set a goal to draw attention to your information, then GlobalNY.biz will become your reliable assistant in this matter. Thanks to the portal, your press release will be seen by reviewers of leading Internet publications, clients and partners.
GlobalNY.biz allows representatives of companies and organizations in New York to independently post a press release when registering on the resource. The most important feature of GlobalNY.biz is that all publications of New York companies fall into the archives and will be available from the search for a long time. You just need to add the press release to the news feed.
GlobalNY.biz offers its customers a subscription service that allows companies to regularly publish press releases on favorable terms. In addition, the business portal makes it possible to more fully tell about the life of the company by adding photos and videos, personas and employee quotes. All information materials have active links and will lead potential customers to your resource.
Alena Potapova
---
Development Director