6 April 2023
1618
2 min.
1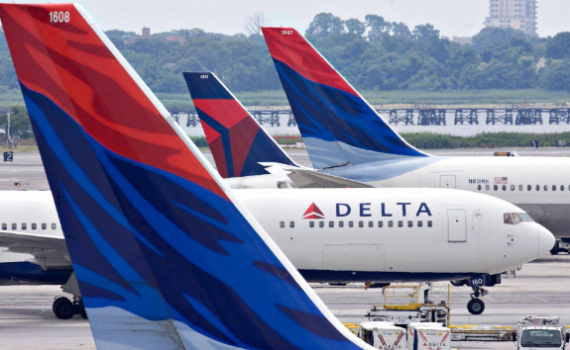 On Wednesday Delta Air Lines applauded a court's decision to reject the Dutch government's move to significantly cut flight movements at Amsterdam Airport Schiphol (AMS).
"Delta believes that it is possible to balance sustainability priorities with passengers' desire to travel and connect with people across the world – something we have demonstrated through a vigorous commitment to fleet renewal and other practices to help decarbonize our operations and reduce noise," said Delta Executive Vice President – External Affairs Peter Carter. "The court's decision is the right one, safeguarding a future for Schiphol."
In March, The KLM Group, Delta Air Lines, Corendon, easyJet and TUI joined forces to take summary proceedings against the Dutch government to keep the Netherlands connected to the rest of the world via AMS. The airlines challenged the government's unilateral decision to cut flight movements at Schiphol significantly, confident they can reduce noise levels and CO2 emissions while maintaining a network of destinations for the millions of passengers and tons of cargo they carry annually to and from Schiphol.
As part of the proposals, the Dutch government had planned to reduce Schiphol's capacity from 500,000 to 460,000 flight annual movements. These plans were made despite Delta and other global airlines' multi-billion euros investments to meet near- and long-term decarbonization goals and commitment to reduce aircraft noise. The capacity reduction would have had a negative economic impact by significantly reducing travel options and connectivity for consumers, as well as cargo operations.
Amsterdam Schiphol Airport is one of the world's leading airports. With flights to over 280 destinations worldwide Schiphol connects the Netherlands with all of the world's key economic regions and is a powerful engine driving the economy. Total inward investments in the Netherlands amounts to over €4,500 billion, making the Netherlands one of the world's top recipients of foreign direct investment.
Delta Air Lines is committed to robust sustainable travel goals, investing in fleet renewal and SAF procurement programs
Persons1 in the news

Delta Executive Vice President – External Affairs
Press releases on the topic
NEW YORK PRESS RELEASES
GlobalNY.biz Press Releases are the latest news from New York companies.
Official press releases of New York companies are regularly published on the resource. You can find out the latest news of enterprises in the corresponding section on the main page. Placing press releases is a traditional and effective way to promote your business. It allows organizations to announce themselves and their products and services to the widest possible audience. In this case, the informational occasion can be anything: attracting people to an event or conference, highlighting new products or personnel appointments. If you set a goal to draw attention to your information, then GlobalNY.biz will become your reliable assistant in this matter. Thanks to the portal, your press release will be seen by reviewers of leading Internet publications, clients and partners.
GlobalNY.biz allows representatives of companies and organizations in New York to independently post a press release when registering on the resource. The most important feature of GlobalNY.biz is that all publications of New York companies fall into the archives and will be available from the search for a long time. You just need to add the press release to the news feed.
GlobalNY.biz offers its customers a subscription service that allows companies to regularly publish press releases on favorable terms. In addition, the business portal makes it possible to more fully tell about the life of the company by adding photos and videos, personas and employee quotes. All information materials have active links and will lead potential customers to your resource.
Alena Potapova
---
Development Director