28 February 2023
1065
2 min.
1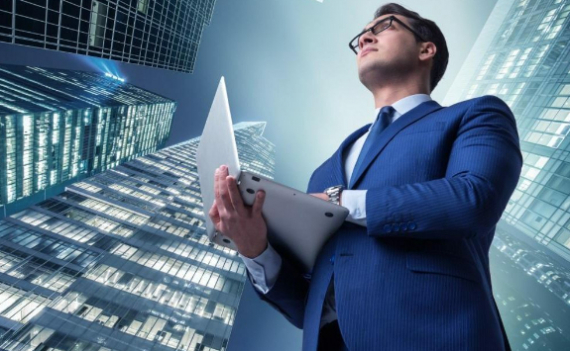 Litify, the best-in-class end-to-end legal operating platform, announced today that Bessemer Venture Partners has acquired a majority stake in the company as it achieves profitability and continues its next phase of growth. With the backing of leading institutional investor Bessemer, Litify plans to bolster its unique market position as the only secure and open platform built to centralize legal business operations and drive efficiency for growth-minded law firm and corporate legal departments.
Bessemer Partner Brian Feinstein will serve as Chairman of Litify's Board of Directors. He brings 15 years of business and vertical SaaS expertise to the company's strategies and operations. Bessemer has a long history of investing in industry-defining software companies including Procore, ServiceTitan, Shopify, Toast, nCino, and Vlocity. The firm has a successful track record of helping to grow cutting-edge legal technology companies including Clio, Disco, and Anaqua.
"Litify stands out as the legal technology player that is uniquely positioned to transform legal business operations at its core," Feinstein said. "I'm excited to lend my expertise to Litify customers at a time when demands on legal service providers are increasing."
Since being founded by John Morgan and Reuven Moskowitz in 2016, Litify has grown to service over 45,000 legal professionals globally, including iconic clients such as Salesforce, and Morgan & Morgan, America's largest injury law firm.
"We are grateful for this exciting milestone and thrilled to see our company take this exciting next step with Bessemer," said Litify Founders John Morgan and Reuven Moskowitz. "We are thankful to our investors, incredibly proud of our team, and we are looking forward to Brian's leadership as they accelerate Litify's growth."
Goodwin Procter LLP represented Bessemer in the transaction, and Litify was represented by Pryor Cashman.
Persons1 in the news

Partner Bessemer
Press releases on the topic
NEW YORK PRESS RELEASES
GlobalNY.biz Press Releases are the latest news from New York companies.
Official press releases of New York companies are regularly published on the resource. You can find out the latest news of enterprises in the corresponding section on the main page. Placing press releases is a traditional and effective way to promote your business. It allows organizations to announce themselves and their products and services to the widest possible audience. In this case, the informational occasion can be anything: attracting people to an event or conference, highlighting new products or personnel appointments. If you set a goal to draw attention to your information, then GlobalNY.biz will become your reliable assistant in this matter. Thanks to the portal, your press release will be seen by reviewers of leading Internet publications, clients and partners.
GlobalNY.biz allows representatives of companies and organizations in New York to independently post a press release when registering on the resource. The most important feature of GlobalNY.biz is that all publications of New York companies fall into the archives and will be available from the search for a long time. You just need to add the press release to the news feed.
GlobalNY.biz offers its customers a subscription service that allows companies to regularly publish press releases on favorable terms. In addition, the business portal makes it possible to more fully tell about the life of the company by adding photos and videos, personas and employee quotes. All information materials have active links and will lead potential customers to your resource.
Alena Potapova
---
Development Director