9 February 2023
841
3 min.
1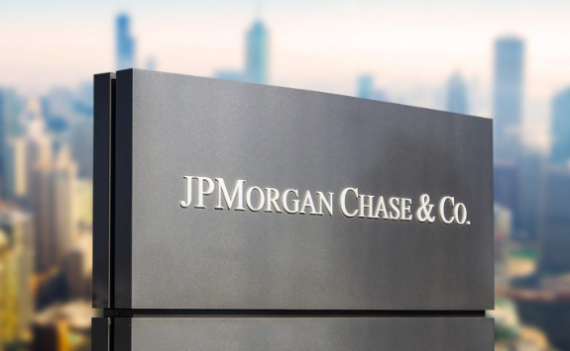 Chase announced today that it intends to hire more than 500 small business bankers over the next two years as part of the firm's ongoing efforts to expand small business relationships and increase access to credit, advice and education, while helping small business owners navigate current inflation and concerns of a recession.
The new hiring commitment will grow Chase Business Banking's workforce by 20%. The new employees will help support and grow Chase's five million small business clients through financial advice as well as deposit, credit and cash management products.
According to JPMorgan Chase's 2023 Business Leaders Outlook, the majority of small business owners expect a recession this year, while nearly all report that inflation has impacted their expenses. Despite this, small business optimism remains high as more than two-thirds of small businesses expect increased revenue and sales in the year ahead, and 65% anticipate greater profits in 2023.
"Small business owners are facing difficult challenges with persistent inflation, supply chain disruptions, and expense pressure," said Ben Walter, CEO of Business Banking, Chase. "We know that banks play a critical role in the long-term success of small businesses and their communities. This investment in our workforce is a testament to our commitment to our clients and our intent to support them through the business cycle."
The new hiring goals add to JPMorgan Chase's ongoing commitment to expand access to credit, education and advice to small business owners across the country. Recent efforts include:
Expanding access to credit
In November 2022, the firm announced a Special Purpose Credit Program to help expand access to credit in majority Black, Hispanic and Latino communities. The program is the first of its kind to be offered for small business owners nationally who might not otherwise be approved for credit or receive it on less favorable terms.
Chase also launched a new digital loan application so customers can apply for small business credit online – no need to call or visit a branch. The application is expected to be widely available later this year.
Mentorship and advice
Last year, the firm expanded its free one-on-one coaching program by hiring 45 trained senior business consultants in 21 U.S. cities to provide mentoring and advice to Hispanic, Latino and Black business owners on everything from boosting creditworthiness to managing cash flow to effective marketing.
Since launching its mentorship program in 2020, the firm has mentored more than 2,600 business owners, helping them improve their operations, grow revenues, and network with others in the local business community.
New Signature Events
In an effort to better engage small business owners in key U.S. cities and increase access to education and advice, Chase is hosting a series of small business bootcamps, "The Experience", in Miami, Phoenix and Denver. These all-day events offer local small business owners workshops, expert panels, networking opportunities and live entertainment to celebrate and support local business owners as they market, grow and sustain their business.
Investing in Small Business Tech
The firm continues to invest in business owners and founders in underrepresented communities across the country. As part of JPMorgan Chase's $10 million, five year commitment to Tech Equity Miami announced last year, JPMorgan Chase also announced today that is has awarded the first $2 million of that commitment to four Miami-based organizations – including BrainStation, CodePath, Rebrand Cities, and YWCA of South Florida, in partnership with gener8tor.
These organizations help remove barriers to entry for people of color in the tech industry by increasing access to technical skills and knowledge among small business owners and job seekers. The hybrid experiences will include web development and audit services, social media strategy education, mentorship and other opensource training resources.
Persons1 in the news

Chief Executive Officer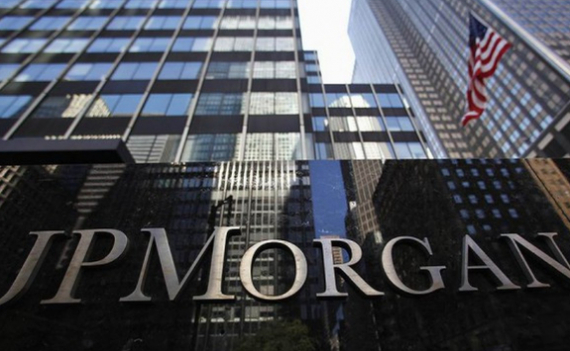 Press releases on the topic
NEW YORK PRESS RELEASES
GlobalNY.biz Press Releases are the latest news from New York companies.
Official press releases of New York companies are regularly published on the resource. You can find out the latest news of enterprises in the corresponding section on the main page. Placing press releases is a traditional and effective way to promote your business. It allows organizations to announce themselves and their products and services to the widest possible audience. In this case, the informational occasion can be anything: attracting people to an event or conference, highlighting new products or personnel appointments. If you set a goal to draw attention to your information, then GlobalNY.biz will become your reliable assistant in this matter. Thanks to the portal, your press release will be seen by reviewers of leading Internet publications, clients and partners.
GlobalNY.biz allows representatives of companies and organizations in New York to independently post a press release when registering on the resource. The most important feature of GlobalNY.biz is that all publications of New York companies fall into the archives and will be available from the search for a long time. You just need to add the press release to the news feed.
GlobalNY.biz offers its customers a subscription service that allows companies to regularly publish press releases on favorable terms. In addition, the business portal makes it possible to more fully tell about the life of the company by adding photos and videos, personas and employee quotes. All information materials have active links and will lead potential customers to your resource.
Alena Potapova
---
Development Director