27 February 2023
1734
2 min.
1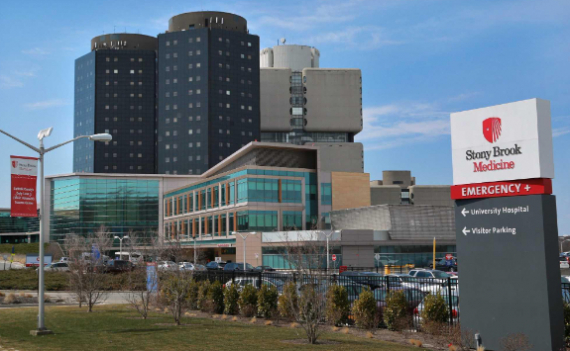 Stony Brook Medicine's Cardio-Oncology program is the first on Long Island to be recognized as an IC-OS Center of Excellence and awarded an IC-OS Gold Medal by the International Cardio-Oncology Society (IC-OS).
An IC-OS Center of Excellence is a program within a healthcare institution that is assembled to supply an exceptionally high concentration of expertise and related resources centered on a particular area of medicine, delivering associated care in a comprehensive, interdisciplinary fashion to afford the best patient outcomes possible.
The gold medal designation recognizes a commitment to multidisciplinary patient care, research and publications relevant to cardio-oncology, educational programming, quality improvement, program building and cardio-oncology committee involvement.
According to the IC-OS, cancer and cardiovascular disease are the two most common causes of death and disease worldwide. The incidence of both cancer and cardiovascular disease increases with age.
Stony Brook's Cardio-Oncology program is co-directed by Michelle Bloom, MD, (cardiology) and Lea Baer, MD, (breast oncology), with state-of-the-art cardiac imaging directed by Smadar Kort, MD, and just added cardio-oncologist Kristine Yang, MD. Stony Brook is the only program in the region to have a team of IC-OS-certified cardio-oncologists who closely observe and care for patients with cancer who have an existing cardiovascular (CV) condition or who may be at risk for developing a CV-related problem during or after the start of cancer treatment. The cardiologists and oncologists from Stony Brook Heart Institute and Stony Brook Cancer Center work together to help protect patient's heart health.
For more information on Stony Brook's Cardio-Oncology program, visit this link.
Persons1 in the news
Co-Director of the Cardio-Oncology Program Stony Brook University Heart Institute Heart Failure Cardiologist
Press releases on the topic
NEW YORK PRESS RELEASES
GlobalNY.biz Press Releases are the latest news from New York companies.
Official press releases of New York companies are regularly published on the resource. You can find out the latest news of enterprises in the corresponding section on the main page. Placing press releases is a traditional and effective way to promote your business. It allows organizations to announce themselves and their products and services to the widest possible audience. In this case, the informational occasion can be anything: attracting people to an event or conference, highlighting new products or personnel appointments. If you set a goal to draw attention to your information, then GlobalNY.biz will become your reliable assistant in this matter. Thanks to the portal, your press release will be seen by reviewers of leading Internet publications, clients and partners.
GlobalNY.biz allows representatives of companies and organizations in New York to independently post a press release when registering on the resource. The most important feature of GlobalNY.biz is that all publications of New York companies fall into the archives and will be available from the search for a long time. You just need to add the press release to the news feed.
GlobalNY.biz offers its customers a subscription service that allows companies to regularly publish press releases on favorable terms. In addition, the business portal makes it possible to more fully tell about the life of the company by adding photos and videos, personas and employee quotes. All information materials have active links and will lead potential customers to your resource.
Alena Potapova
---
Development Director