11 January 2023
1585
1 min.
1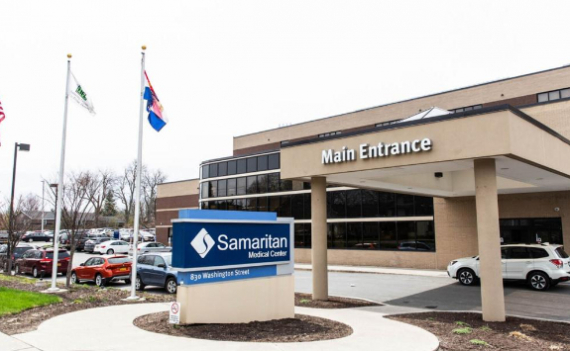 Samaritan's Graduate Medical Education program was enhanced after continued advocacy efforts by Congresswoman Stefanik.
"The importance of Medicare-funded residency slots to us here in Watertown and across the North Country cannot be understated. Congresswoman Stefanik's successful efforts advocating to increase the number of Medicare-funded physician residency slots at Samaritan in spite of CMS's previous administrative mistake are further evidence of her commitment to strengthen rural health care, and we thank her for her continued work on this issue," said Thomas Carman, President and CEO of Samaritan Medical Center.
Please read the full press release from Congresswoman Stefanik.
Persons1 in the news

President Samaritan Medical Center
Press releases on the topic
NEW YORK PRESS RELEASES
GlobalNY.biz Press Releases are the latest news from New York companies.
Official press releases of New York companies are regularly published on the resource. You can find out the latest news of enterprises in the corresponding section on the main page. Placing press releases is a traditional and effective way to promote your business. It allows organizations to announce themselves and their products and services to the widest possible audience. In this case, the informational occasion can be anything: attracting people to an event or conference, highlighting new products or personnel appointments. If you set a goal to draw attention to your information, then GlobalNY.biz will become your reliable assistant in this matter. Thanks to the portal, your press release will be seen by reviewers of leading Internet publications, clients and partners.
GlobalNY.biz allows representatives of companies and organizations in New York to independently post a press release when registering on the resource. The most important feature of GlobalNY.biz is that all publications of New York companies fall into the archives and will be available from the search for a long time. You just need to add the press release to the news feed.
GlobalNY.biz offers its customers a subscription service that allows companies to regularly publish press releases on favorable terms. In addition, the business portal makes it possible to more fully tell about the life of the company by adding photos and videos, personas and employee quotes. All information materials have active links and will lead potential customers to your resource.
Alena Potapova
---
Development Director