28 May 2020
2522
3 min.
4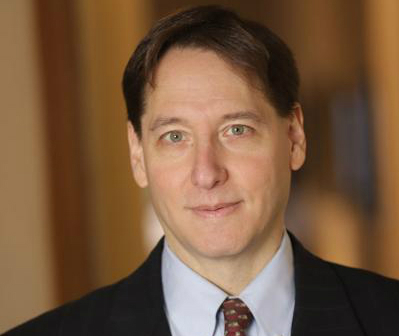 ViacomCBS Inc. (NASDAQ: VIACA, VIAC) ("ViacomCBS") today announced that Jonathan Karp has been promoted to President and CEO of Simon & Schuster, Inc.r, effective immediately. Karp will oversee all of Simon & Schuster's domestic and international publishing operations. He succeeds Carolyn Reidy, former President and CEO of Simon & Schuster, who passed away earlier this month.
Karp most recently served as President and Publisher of Simon & Schuster Adult Publishing, which includes Atria Books, Avid Reader Press, Gallery Books, Scribner, Simon & Schuster and their associated sub-imprints and lines.
"Jon embodies the values that Carolyn instilled at Simon & Schuster, and he is well suited to guide the continued growth and evolution of this incredible global brand," said ViacomCBS President and CEO Bob Bakish. "Jon was a key member of the leadership team that consistently delivered strong results for Simon & Schuster, while expanding its readership across genres and formats. He is a highly skilled executive who is deeply committed to the collaborative process of publishing, and will no doubt build upon a storied legacy of success."
"For 96 years, Simon & Schuster has been the gold standard for publishing books that satisfy and illuminate readers, and I am grateful for the opportunity to inherit this great legacy," said Karp. "We will continue to build on the strong foundation that Carolyn Reidy and the leadership team have in place to publish books we believe in and love."
Karp joined Simon & Schuster in June 2010. During his tenure, he oversaw the publication of bestselling and acclaimed works including Steve Jobs by Walter Isaacson, What Happened by Hillary Clinton, Fear by Bob Woodward, Frederick Douglass by David Blight (winner of the 2019 Pulitzer Prize in History), Born to Run by Bruce Springsteen, In One Person by John Irving, The Library Book by Susan Orlean, and the launch of Mobituaries by Mo Rocca, an acclaimed book and podcast co-produced with CBS Sunday Morning. Karp was named President of Adult Publishing in 2018: under his management the imprints within the group have introduced many new authors to bestsellerdom including Jack Carr, Mary Beth Keane, Megan Miranda, Mike Rowe and Rebecca Serle.
Prior to joining Simon & Schuster, Karp was Publisher and Editor in Chief of Twelve, an imprint of the Hachette Book Group, which he founded in 2005. At Twelve, Karp published numerous highly-acclaimed bestselling works, including True Compass by Edward M. Kennedy, God Is Not Great by Christopher Hitchens, and War by Sebastian Junger. At Random House, where he began his career and rose to Editor-in-Chief, he acquired and edited Seabiscuit by Laura Hillenbrand, Franklin and Winston by Jon Meacham, Thank You For Smoking by Christopher Buckley, and Faith of My Fathers by John McCain and Mark Salter, the first of seven books they published together.
Karp earned his Bachelor of Arts degree from Brown University and his Master of Arts degree from New York University.
Source: https://www.businesswire.com/news/home/20200528005212/en/
Persons2 and Companies2 in the news
Press releases on the topic
NEW YORK PRESS RELEASES
GlobalNY.biz Press Releases are the latest news from New York companies.
Official press releases of New York companies are regularly published on the resource. You can find out the latest news of enterprises in the corresponding section on the main page. Placing press releases is a traditional and effective way to promote your business. It allows organizations to announce themselves and their products and services to the widest possible audience. In this case, the informational occasion can be anything: attracting people to an event or conference, highlighting new products or personnel appointments. If you set a goal to draw attention to your information, then GlobalNY.biz will become your reliable assistant in this matter. Thanks to the portal, your press release will be seen by reviewers of leading Internet publications, clients and partners.
GlobalNY.biz allows representatives of companies and organizations in New York to independently post a press release when registering on the resource. The most important feature of GlobalNY.biz is that all publications of New York companies fall into the archives and will be available from the search for a long time. You just need to add the press release to the news feed.
GlobalNY.biz offers its customers a subscription service that allows companies to regularly publish press releases on favorable terms. In addition, the business portal makes it possible to more fully tell about the life of the company by adding photos and videos, personas and employee quotes. All information materials have active links and will lead potential customers to your resource.
Alena Potapova
---
Development Director