3 January 2022
1875
2 min.
4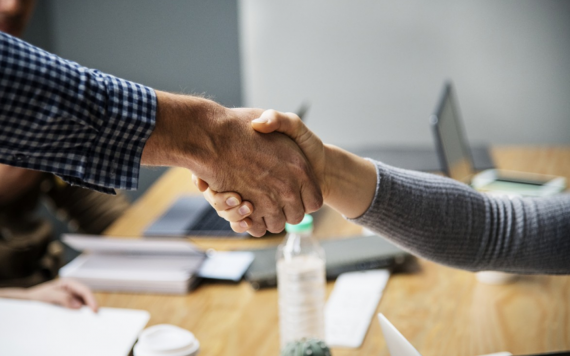 Victory Capital Holdings, Inc. (NASDAQ: VCTR) ("Victory Capital") today announced that it successfully closed the previously announced acquisition of WestEnd Advisors ("WestEnd") on December 31, 2021.
David Brown, Chairman and CEO of Victory Capital, said, "WestEnd represents our third acquisition that closed in 2021.
"We are looking forward to deepening WestEnd's penetration on existing platforms and introducing them to new financial intermediaries and platforms where we have long-standing relationships. We are excited to leverage the complementary capabilities of both organizations and maximize the opportunity ahead of us."
WestEnd will become Victory Capital's 12th Investment Franchise and represents a new dimension of growth and diversification. Founded in 2004, and headquartered in Charlotte, North Carolina, WestEnd provides financial advisors with turnkey, core model allocation strategies serving as holistic solutions and complementary sources of alpha. The firm offers four primary ETF strategies and one large cap core strategy, all in tax efficient Separately Managed Account (SMA) structures.
About Victory Capital
Victory Capital is a diversified global asset management firm with $160.5 billion in assets under management as of November 30, 2021. It was ranked ninth on Fortune's list of the 100 Fastest Growing Companies for 2021. The Company operates a next-generation business model combining boutique investment qualities with the benefits of a fully integrated, centralized operating and distribution platform.
Victory Capital provides specialized investment strategies to institutions, intermediaries, retirement platforms and individual investors. With 12 autonomous Investment Franchises and a Solutions Platform, Victory Capital offers a wide array of investment products, including mutual funds, ETFs, separately managed accounts, alternative investments, third-party ETF model strategies, collective investment trusts, private funds, and a 529 Education Savings Plan.
For more information, please visit www.vcm.com or follow us: Twitter and LinkedIn
Persons1 and Companies3 in the news
Press releases on the topic
NEW YORK PRESS RELEASES
GlobalNY.biz Press Releases are the latest news from New York companies.
Official press releases of New York companies are regularly published on the resource. You can find out the latest news of enterprises in the corresponding section on the main page. Placing press releases is a traditional and effective way to promote your business. It allows organizations to announce themselves and their products and services to the widest possible audience. In this case, the informational occasion can be anything: attracting people to an event or conference, highlighting new products or personnel appointments. If you set a goal to draw attention to your information, then GlobalNY.biz will become your reliable assistant in this matter. Thanks to the portal, your press release will be seen by reviewers of leading Internet publications, clients and partners.
GlobalNY.biz allows representatives of companies and organizations in New York to independently post a press release when registering on the resource. The most important feature of GlobalNY.biz is that all publications of New York companies fall into the archives and will be available from the search for a long time. You just need to add the press release to the news feed.
GlobalNY.biz offers its customers a subscription service that allows companies to regularly publish press releases on favorable terms. In addition, the business portal makes it possible to more fully tell about the life of the company by adding photos and videos, personas and employee quotes. All information materials have active links and will lead potential customers to your resource.
Alena Potapova
---
Development Director