8 December 2021
1885
5 min.
2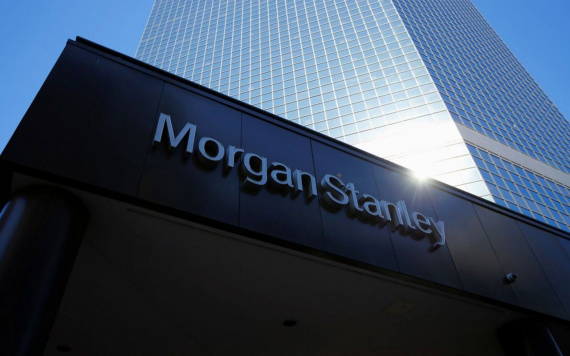 Wells Fargo Investment Institute (WFII) today released "2022 Outlook: Which Way to the Recovery?" a report examining how markets have reached a crossroads at the start of 2022. Despite a third straight year of strong price gains in the S&P 500 Index, many investors now perceive a delicate balance between further equity gains and the unraveling of the high risk-taking environment since the economy reopened in 2020.
"The economy continues to perform well as we see jobs coming back, companies are profitable, new businesses are opening, and stock prices remain at strong levels," said Darrell Cronk, chief investment officer of Wells Fargo Wealth & Investment Management. "But looking at next year, we have a new virus variant to consider and economic growth should be slower. We also expect inflation to remain above its long-term average but to retreat somewhat as supply shortages ease."
The report outlines each of the asset classes and risks to the outlook:
Global equities: We expect the rate of earnings growth to slow in 2022 but still see record profitability levels potentially sending U.S. equity prices to new all-time highs.
Global fixed income: The Federal Reserve (Fed) will attempt to keep interest rates low; however, if inflation becomes more acute, the Fed could bring policy rate increases forward at a faster pace than we expect.
Global real assets: We expect the ongoing economic recovery to support increased commodity demand and higher prices. We remain favorable. Real Estate Investment Trusts (REITs) should keep pace with equity prices, but rising interest rates should prevent REITs from outperforming equities.
Global alternative investments: We pivot our hedge fund guidance in 2022 away from recovery and high-beta opportunities toward strategies that should provide diversification and returns that do not correlate with global risky assets.
"All investments float on the tides of historical precedent, and their course is influenced by the winds of economics, politics, and human nature. We believe wise insights drawn from the study of history and an understanding of fundamental economic principles can offer investors the perspective they need as they stand at a crossroads," Cronk said. "It is not the crossroads itself that matter, but rather the decision of how to respond that equates to the greatest success or harm."
The outlook also provides five portfolio ideas for 2022:
Favor U.S. assets amid an uneven global recovery
Look for opportunities to add risk judiciously
Seek assets that perform well when inflation is above average
Remain cautious on yield-sensitive assets
Diversify: return contributions change over time
Join the WFII Outlook 2022 webcast on Wednesday, Dec. 8, from 4:15 – 5:00 p.m. Eastern Time. Click here to register.
Investment and Insurance Products are:
Not Insured by the FDIC or Any Federal Government Agency
Not a Deposit or Other Obligation of, or Guaranteed by, the Bank or Any Bank Affiliate
Subject to Investment Risks, Including Possible Loss of the Principal Amount Invested
Risks
All investing involves risks including the possible loss of principal.
Forecasts are not guaranteed and based on certain assumptions and on views of market and economic conditions which are subject to change.
Stocks may fluctuate in response to general economic and market conditions, the prospects of individual companies, and industry sectors. Bonds are subject to interest rate, credit/default, liquidity, inflation and other risks. Prices tend to be inversely affected by changes in interest rates. Real assets are subject to the risks associated with real estate, commodities and other investments and may not be suitable for all investors.
Alternative investments carry specific investor qualifications which can include high income and net-worth requirements as well as relatively high investment minimums. They are complex investment vehicles which generally have high costs and substantial risks. The high expenses often associated with these investments must be offset by trading profits and other income. They tend to be more volatile than other types of investments and present an increased risk of investment loss. There may also be a lack of transparency as to the underlying assets. Other risks may apply as well, depending on the specific investment product.
Cautionary Statement about Forward-Looking Statements
This news release contains forward-looking statements about our future financial performance and business. Because forward-looking statements are based on our current expectations and assumptions regarding the future, they are subject to inherent risks and uncertainties. Do not unduly rely on forward-looking statements as actual results could differ materially from expectations. Forward-looking statements speak only as of the date made, and we do not undertake to update them to reflect changes or events that occur after that date. For information about factors that could cause actual results to differ materially from our expectations, refer to our reports filed with the Securities and Exchange Commission, including the "Forward-Looking Statements" discussion in Wells Fargo's most recent Quarterly Report on Form 10-Q as well as to Wells Fargo's other reports filed with the Securities and Exchange Commission, including the discussion under "Risk Factors" in our Annual Report on Form 10-K for the year ended December 31, 2018, available on its website at www.sec.gov.
Persons1 and Companies1 in the news

President of Wells Fargo Investment Institute

Press releases on the topic
NEW YORK PRESS RELEASES
GlobalNY.biz Press Releases are the latest news from New York companies.
Official press releases of New York companies are regularly published on the resource. You can find out the latest news of enterprises in the corresponding section on the main page. Placing press releases is a traditional and effective way to promote your business. It allows organizations to announce themselves and their products and services to the widest possible audience. In this case, the informational occasion can be anything: attracting people to an event or conference, highlighting new products or personnel appointments. If you set a goal to draw attention to your information, then GlobalNY.biz will become your reliable assistant in this matter. Thanks to the portal, your press release will be seen by reviewers of leading Internet publications, clients and partners.
GlobalNY.biz allows representatives of companies and organizations in New York to independently post a press release when registering on the resource. The most important feature of GlobalNY.biz is that all publications of New York companies fall into the archives and will be available from the search for a long time. You just need to add the press release to the news feed.
GlobalNY.biz offers its customers a subscription service that allows companies to regularly publish press releases on favorable terms. In addition, the business portal makes it possible to more fully tell about the life of the company by adding photos and videos, personas and employee quotes. All information materials have active links and will lead potential customers to your resource.
Alena Potapova
---
Development Director