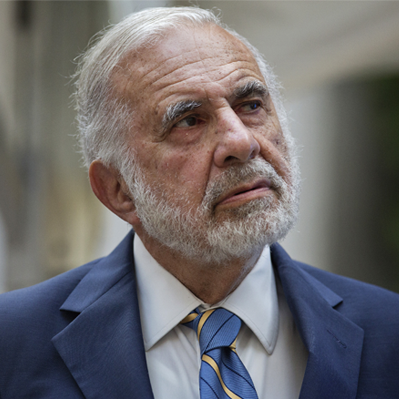 Content
Biography
Carl Celian Icahn is an American businessman. He is the founder and controlling shareholder of Icahn Enterprises, a diversified conglomerate holding company based in New York City, formerly known as American Real Estate Partners. He is also Chairman of Federal-Mogul, an American developer, manufacturer and supplier of powertrain components and vehicle safety products.
In the 1980s, Icahn developed a reputation as a "corporate raider" after profiting from the hostile takeover and asset stripping of the American airline TWA. According to Forbes magazine, Icahn had a net worth of $16.7 billion in 2020, making him the 26th-wealthiest person on the Forbes 400, and the 5th-wealthiest hedge fund manager.
Icahn served as special economic adviser on financial regulation to U.S. President Donald Trump briefly in 2017, leaving amid concerns of conflicts of interest.
Early life and education
Icahn was born in Brooklyn and raised in a Jewish family. He was raised in the Far Rockaway, Queens neighborhood of New York City, where he attended Far Rockaway High School. His father, Michael Icahn, an atheist, was a cantor, and later a substitute teacher. His mother, Bella (née Schnall) also worked as a schoolteacher. Icahn graduated from Princeton University with an A.B. in philosophy in 1957 after completing a senior thesis titled "The Problem of Formulating an Adequate Explication of the Empiricist Criterion of Meaning." He then entered New York University School of Medicine, but he dropped out after two years to join the army reserves.
Business career
Takeover offers and pharmaceutical holdings: 2005–2010
In 2005, XO Holding announced its intention to sell the wired part of its business for $700 million to its majority shareholder and chairman Icahn; the money would be used to pay back its debts and to buy back its preferred stock for about $600 million from Icahn. Icahn would have then owned the wired business outright, and still own his 60% stake in XO. In spite of Icahn's majority ownership and the board of directors declaring the deal to be in the best interest of shareholders, R2 and other minority shareholders defeated the attempt through the Delaware Court in 2008, which awarded penalties for damages to the business caused by Icahn's self-dealing and/or conflict of interest.
In August 2006, Icahn bought stock in the video game publisher Take-Two Interactive, and later increased his holdings to 11.3% in 2009, becoming the company's second-largest shareholder.
In January 2007, he purchased a 9.2% stake in Telik, a biotech company engaged in cancer research. He also made an investment of 6.1 million shares of WCI Communities (acquired by Lennar Corporation). He also owned about 33.5 million shares of Motorola, but in May was refused a seat on its board of directors. On February 9, 2007, Lear Corporation's board of directors accepted a $2.3 billion takeover offer from Icahn. That month he also invested $50 million in Motricity, a North Carolina-based provider of mobile content delivery technology. In 2007, Icahn and his affiliates also owned majority positions in ACF Industries, American Railcar Industries, Philip Services, and NYSE-listed Icahn Enterprises. By September he also owned 8.5% of the business software company BEA Systems. He increased his holdings to 13% in October, two months before Oracle Corporation announced it was purchasing BEA Systems. Beginning in 2007, Icahn gradually increased his stake in biotechnology company Biogen.
Icahn sold his casino interests in Nevada in February 2008, including the Stratosphere, Arizona Charlie's Boulder, Arizona Charlie's Decatur, and Aquarius Casino Resort which were operated through American Entertainment Properties, a subsidiary of Icahn Enterprises. The sale price of $1.3 billion was roughly $1 billion more than he paid for the properties. In March 2008, Icahn sued Motorola as part of his effort to gain four seats on Motorola's board and force a sale of its mobile business. In May 2008, Icahn purchased a large block of shares in Yahoo, and shortly thereafter threatened to start a proxy fight to remove Yahoo's board of directors in response to their rejection of Microsoft's takeover bid. Instead, he forced an agreement to expand Yahoo's board to eleven members, including Icahn and two others of his choice. In June 2008, Icahn launched The Icahn Report, which hosts United Shareholders of America where individual investors can sign up and campaign for shareholder rights. In September/October 2008 Icahn was involved in the rejected attempted purchase of Imclone by Bristol-Myers Squibb and in the eventual sale of Imclone to Eli Lilly and Company in an all-cash deal valued at $6.5 billion. In December that year he filed suit against Realogy over a proposed debt swap.
In April 2009, Icahn engaged in a proxy battle for Amylin. In September, he offered to buy the shares of XO he did not already own for 55 cents each. He later raised his offer to 80 cents, which ultimately expired. In October, he resigned from the board of directors at Yahoo!, and by the following February had reduced his equity stake from a one-time high of 75 million shares to 12 million shares.
Icahn was a director of Blockbuster until January 2010 and the chairman of Imclone, Icahn Enterprises, XO Communications, WestPoint Home, Cadus, and American Railcar Industries. He is a beneficial owner of Adventrx Pharmaceuticals, and Vector Group. Icahn also tried to take over Marvel Comics. Icahn, through a subsidiary of his Icahn Enterprises LP, acquired the Fontainebleau property in Las Vegas for about $150 million in February 2010. In March he was one of a group of lenders who purchased Tropicana Casino & Resort Atlantic City, bringing the company out of bankruptcy for $200 million. Also in March he conducted a failed takeover bid for Lionsgate Films. In May he announced ownership of about 12% of Hain Celestial Group, Inc., and the purchase of an 8.54% stake in Lawson Software.
Proxy battles and technology positions: 2010–2015
In May 2010, Icahn held a 6.9% stake in Mentor Graphics, increasing to 14 percent in July. Mentor's retaliation with a poison-pill provision failed to deter Icahn who, in February of the next year, made an offer to buy the company for about $1.86 billion in cash.
In January 2011, Icahn once more made a bid to purchase the remaining shares of the XO Holder common stock. By February he had accumulated a 9.08% stake in The Clorox Company (CLX). On March 15, 2011, Mentor's board issued a strong warning to its shareholders against a proxy action by Icahn.
In October 2012, Icahn purchased a 10% stake in Netflix.[47][48] In November, he tried to gain control of the Oshkosh Corp. board of directors.
In February 2013, Forbes listed Icahn as one of the 40 highest-earning hedge fund managers. By April he had accumulated a 9.2% stake in Nuance Communications, Inc. On August 2, 2013, Icahn sued computer giant Dell and its board in an attempt to derail a $24.4 billion buyout bid by the CEO, Michael Dell, in favor of his own rumored forthcoming bid. In October 2013, Icahn held 4.7 million shares of Apple, having been an outspoken proponent. The same month, Icahn acquired around 61 million shares in Talisman Energy prompting shares in the ailing Canadian oil producer to surge. Also that month he sold about 50% of his shares in Netflix for a profit in excess of $800 million in less than one year. In November he acquired a 12.5% interest in Hologic, a medical device and diagnostics manufacturer.
In January, 2014, Icahn paid another half billion dollars for Apple Inc. shares he considered "very cheap." Also in January, Icahn proposed to eBay to spin off PayPal, an e-commerce business. This started a proxy fight which was settled by April. In October 2014, Icahn took a stake in Canadian energy company Talisman Energy. The company's stock price went down by 71% and he sold his shares two months later.
Lyft, PayPal, and other pursuits: 2015–present
On May 15, 2015, Icahn made a $100 million investment in the ride-sharing service Lyft. In November 2015, Icahn hired CBRE Group Inc. to market the unfinished resort Fontainebleau Las Vegas to potential buyers. That month he swapped his stake in eBay for the same number of PayPal Holdings shares. At that time Icahn held a 7.13% stake in Xerox, making him the second-largest investor after The Vanguard Group. In December 2015 Icahn made a qualifying offer to purchase the auto-parts and maintenance chain Pep Boys for $15.50 a share. He also raised his stake in the Houston-based energy company Cheniere Energy to 13.8%, making him its largest shareholder. Icahn sold the unfinished Las Vegas casino, Fountainebleau, for $600 million in August 2017.
In January 2016, Icahn held a 4.66% stake in Gannett Co. Inc., and also held shares in Cheniere Energy and Freeport-McMoRan, both of which declined in value. Icahn sold his Apple shares in April 2016, citing concerns about Apple's relationship with China. In August of that year he purchased 10 percent ownership of Herbalife; his holdings in the company were about 19 million shares by October. Also in October, Icahn closed the Trump Taj Mahal Casino in Atlantic City, citing a $350 million loss over several years as well as failure to reach a deal with striking union workers. Nearly 3,000 workers lost their jobs. That year he also increased his holdings in the car rental company The Hertz Corporation, after the company's stock price had declined significantly.
On May 26, 2020, Icahn, 84, sold his entire 55.3 million shares of Hertz Global for 72 cents a share, according to a regulatory filing. His holding represented about 39 percent of the company's stock. Hertz Global Holdings Inc., the rental-car company, had filed for bankruptcy the previous week. This roughly six-year bet lost Icahn almost $1.6 billion.
Icahn has been critical of passive investing and index funds, believing that the practice has led to a bubble in the price of US stocks.
Personal life
In 1979, Icahn married Liba Trejbal, a ballerina from the former Czechoslovakia. They separated in 1993 and divorced in 1999 after years of litigation during which Liba sought to invalidate a prenuptial agreement, claiming duress as she was pregnant when she signed it. Liba originally fought Icahn's offer of roughly $1.5 million a year because he was worth billions at the time and eventually settled for an undisclosed amount. They have two children, Brett Icahn and Michelle Celia Icahn Nevin. His nephew is Rick Schnall.
In 1999, Icahn married his longtime assistant and former broker, Gail Golden. She has two children from a previous marriage.
Mentions in the news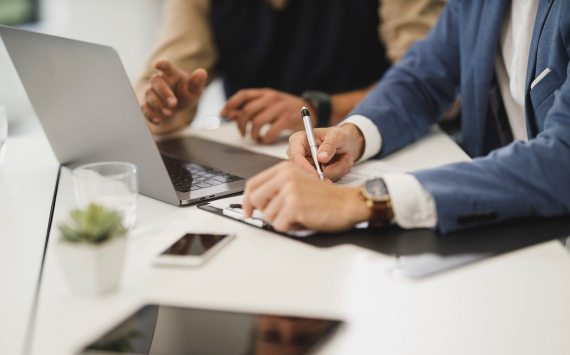 Born in one day
Days left until next birthday: 138 Days.
GlobalNY.biz pays special attention to the activities of famous people: politicians, officials, businessmen, bankers, cultural and sports figures. Their opinion largely determines the development of political, social and economic life in New York. The section is constantly edited by our journalists for the relevance of information. Here you can find information about CEOs and presidents of top New York companies, officials and public figures who play a key role in the development of the region.
The goal of the project is to create a comfortable information space for all market actors, as well as to acquaint the readership with business people in New York.
We have created an impressive database of people in New York, which contains information about a career path, education and other important information about a person.
Thanks to automatic counting of the number of mentions of a person in the news sections " New York News "and" New York Press Releases "on the portal the rating of popularity and influence of persons is formed. The GlobalNY.biz team monitors rating changes and rewards project participants for their success. In general, the rating of participants is based on an in-depth analysis of the activity of PR services of famous people, and also reflects the qualitative state of the information field formed by the media and press services around the organization.
Business People of New York is a project about people who, through their ideas, words and deeds, have a great influence on the development and prosperity of New York.
Alena Potapova
---
Development Director