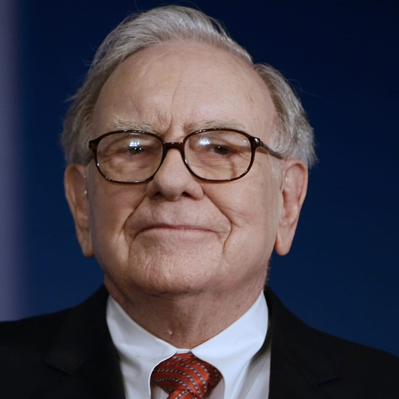 Content
Biography
Warren Edward Buffett (07.30.1930) business tycoon, consistently ranked among the richest men on the planet, head of the Berkshire Hathaway investment and financial holding company and author of textbooks on the principles of investing.
Early life and family
The legendary investor was born August 30, 1930, in Omaha, Nebraska, the son of a stock trader and later a congressman, and a housewife and former photo model. The couple had two other daughters, the eldest Doris and Roberta, the youngest child in the family.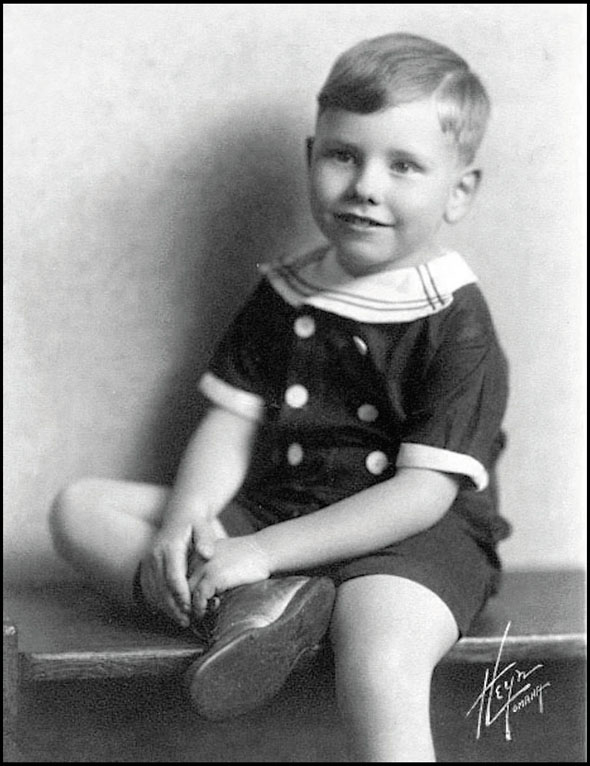 Warren Buffett in childhood
Their father's profession influenced their son's passion for finance. Already at the age of 6, he surprised his parents with his cleverness he bought several cans of Coca-Cola and sold them at double the price to his family. At 11, he and his sister pooled their savings and bought three shares in Cities Service, a company that supplied gas to town houses. Their price went down at first, causing him to worry, and then rose from $38 to $40. At this point Warren rushed to sell the shares and made a small profit, but soon bitterly regretted it, as the value of the securities later increased fivefold. This experience made him later to be more balanced, not to rush and always give preference to long-term investments.
When his father was elected to Congress in 1942, the Buffetts moved to the US capital. In Washington, Warren continued his schooling. Nor did he abandon his business experiments. At first the boy became a peddler for the Washington Post and saved $1.2 thousand in a year. He spent it on a 40-acre plot of land (about 16 hectares) which he began to lease to farmers.
At 15, the young entrepreneur and a friend invested $75 to buy three second-hand pinball machines and set them up in barber shops. Soon after, the teenager announced to his family the intention of becoming a millionaire by the age of 30. Looking ahead, his prediction was fulfilled in time at 31 he was already a millionaire.
Education
At the insistence of his parents in 1947, the young man enrolled in finance school at the University of Pennsylvania. It is worth noting that he himself would have preferred to concentrate on his business projects and not waste time on his studies, but his father convinced him of the need for a decent education.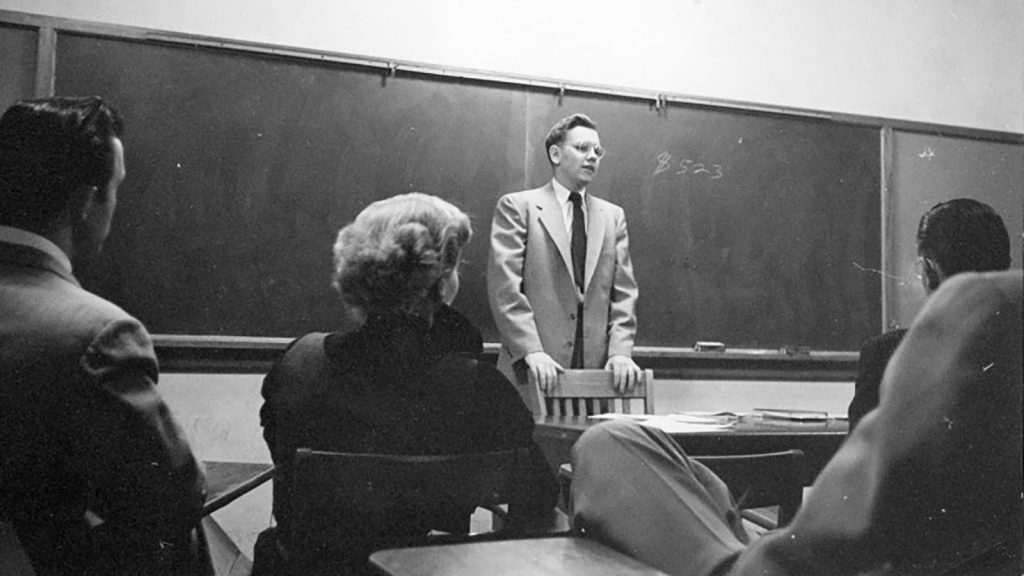 Warren Buffett gives a lecture at the university
After his father left Congress in 1948, the family returned to his hometown and the young man transferred to the University of Nebraska-Lincoln, where he obtained a bachelor's degree in business administration in 1949. Then there was an unsuccessful attempt to continue education already at Harvard, after which the future billionaire safely became a student of Columbia University Business School, where at that time taught the famous economist Benjamin Graham, the founder of the concept of cost investing. By 1951, Warren had earned a master's degree in economics. He was also a free student at New York Institute of Finance. Warren Buffett noted that
"All business schools encourage a sophisticated model of behaviour, although a simple one is always more effective."
Business and career
After graduation, the future financial tycoon worked at his father's company, Buffett-Falk Co. then at Graham-Newman Corp. of his mentor Benjamin Graham. He later cited his book "The Intelligent Investor" as the most useful experience of those years.
In 1956, in partnership with friends and seven relatives, he established Buffett Associates, an investment company. His investment decisions were almost always correct and consistently paid dividends to all shareholders. In 1962 he began buying up the securities of The Berkshire Hathaway, a textile factory near bankruptcy, and three years later became a 49 per cent shareholder and simultaneously a director. The Berkshire Hathaway's shareholder meeting attracts around 20,000 guests a year and is nicknamed 'Woodstock for Capitalists' in the press. Warren Buffett once said that
"Rational people do not risk what they have for what they do not have and do not really need."
Today Warren Buffet's investment portfolio includes shares of many well-known international corporations: Coca-Cola, American Express, McDonald's, PetroChina, Iscar Metalworking, Kia Motors and others. In 2009 he became the owner of the transcontinental BNSF Railway.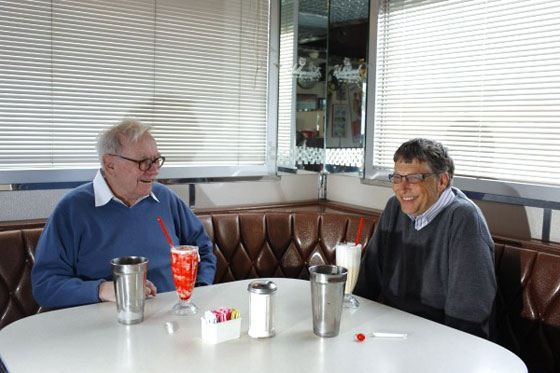 Warren Buffett with Bill Gates
In 2010, billionaire made the most generous act in history, an unprecedented donation of more than half of his capital, about $37 billion.
In 2011, Warren invested over $10 billion in IBM, buying about 6 percent of the shares of the largest software developer. According to Forbes, the legendary entrepreneur's daily earnings averaged $37 million in 2013.
Warren Buffett's investment strategy
The biggest factor influencing Warren Buffett's investing principles was his studies and work for "the father of value investing" Benjamin Graham. Graham coined the term.
Value investing is all about buying something (a security or an entire business) for less than its true value. This can be done either in times of general panic (when investors are certain of the end of the world and everything in the stock market is falling such as the 2008-2008 crisis or early 2021 coronavirus epidemic), or when investors misjudge the business prospects.
Graham's investing philosophy was originally based on his personal investment experience during the Great Depression. At that time many companies' stocks on the stock exchange were worth less than the amount of cash in their accounts, minus all their debts. So it was possible to close these companies, pay off all the debts and stay in the black. The mood on the financial markets was so negative. Warren Buffett said
"The basic idea of investing is to look at stocks as a business, use market fluctuations to your advantage and look for a margin of safety. This is what Ben Graham taught. Even 100 years from now these will be the basics of investing."
In 1959 Warren Buffett meets Charlie Munger. Meeting Munger shaped many of Buffett's future investment decisions, as Munger was a proponent of buying better and more promising companies. Buffett at the time was more focused on finding cheap (in terms of price-to-earnings ratio) investments, which led him to Berkshire Hathaway.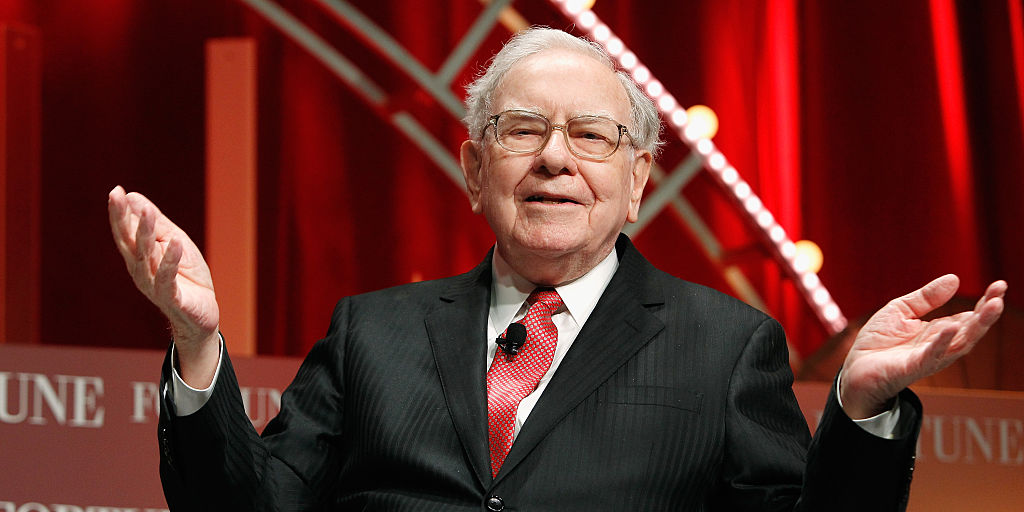 Warren Buffett at the interview
Personal life
In 1949 a young Warren was attracted to a girl whose boyfriend played a miniature ukulele guitar. In an attempt to compete with his rival, he too bought one of these musical instruments and learned to play it. Although he couldn't win a girl's heart, his love for the ukulele has become part of his life.
At 22, he married Susan Thompson. The couple raised their three children Susan, Howard and Peter, but after 25 years of marriage they separated, although they are not officially divorced. In 2004 Susan died of cancer and two years later the financier married Astrid Menks, an old girlfriend. He was 76 years old at the time and his bride was 60.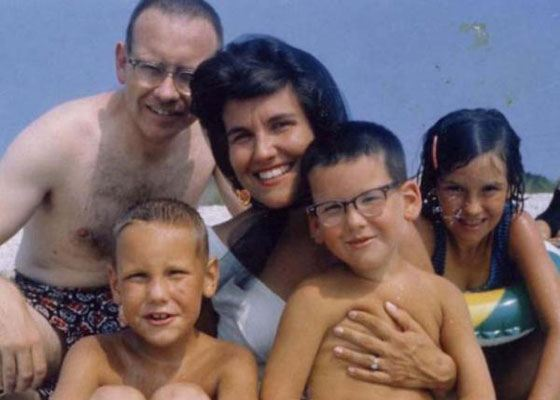 Warren Buffett with his first wife and their children
The oligarch is unpretentious and conservative, fond of playing bridge, reportedly spending at least 12 hours a week playing. He's a keen Nebraska football fan, where he's been made assistant coach emeritus. The head of the financial empire lives in his hometown's downtown district in a house he bought in 1958 for $31,500. He also owns a $4 million house in Laguna Beach, California. He bought a personal jet for $6.7 million in 1989 but later described the purchase as a waste of money.
After his son's adopted daughter, his beloved granddaughter Nicole, starred in the Jamie Johnson documentary That One Percenter, which highlighted the brutal financial stratification of society, Warren disowned her kinship and withdrew his financial support.
In April 2012, one of the world's most famous investors fell ill with prostate cancer. Doctors successfully completed treatment for this serious disease in September of the same year.
Colleagues
Born in one day
Days left until next birthday: 268 Days.
GlobalNY.biz pays special attention to the activities of famous people: politicians, officials, businessmen, bankers, cultural and sports figures. Their opinion largely determines the development of political, social and economic life in New York. The section is constantly edited by our journalists for the relevance of information. Here you can find information about CEOs and presidents of top New York companies, officials and public figures who play a key role in the development of the region.
The goal of the project is to create a comfortable information space for all market actors, as well as to acquaint the readership with business people in New York.
We have created an impressive database of people in New York, which contains information about a career path, education and other important information about a person.
Thanks to automatic counting of the number of mentions of a person in the news sections " New York News "and" New York Press Releases "on the portal the rating of popularity and influence of persons is formed. The GlobalNY.biz team monitors rating changes and rewards project participants for their success. In general, the rating of participants is based on an in-depth analysis of the activity of PR services of famous people, and also reflects the qualitative state of the information field formed by the media and press services around the organization.
Business People of New York is a project about people who, through their ideas, words and deeds, have a great influence on the development and prosperity of New York.
Alena Potapova
---
Development Director