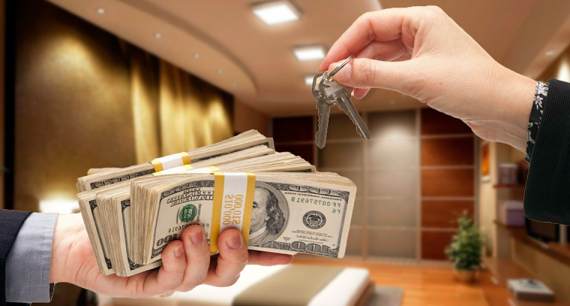 May 7, the U.S. Department of the Treasury, in coordination with the White House American Rescue Plan Implementation Team and the U.S. Department of Housing and Urban Development, announced the allocation of an additional $21.6 billion under the American Rescue Plan for Emergency Rental Assistance, which will help prevent evictions and ensure basic housing security for millions of Americans impacted by the affordable housing challenges exacerbated by COVID-19.
In addition to this financial support, Treasury issued updated, strengthened guidance to expedite funds to renters and target those most severely in need of assistance. For example, the guidance makes clear that the $21.6 billion of emergency rental assistance made available through this program must be offered directly to renters when landlords do not accept direct payment. The guidance also reduces burdensome documentation requirements and wait times that can slow down assistance.
This infusion of additional support will benefit both renters and landlords and make sure states and localities that have moved quickly to address housing affordability challenges wrought by the public health emergency and its negative economic impacts in their areas will continue to have the resources they need to serve their communities.
These latest resources and guidance represent an all-of-government approach that leverages authorities and agencies across the entire Administration, including the Department of the Treasury, the Department of Housing and Urban Development, and the White House American Rescue Plan Implementation Team.
NEW YORK PRESS RELEASES
GlobalNY.biz Press Releases are the latest news from New York companies.
Official press releases of New York companies are regularly published on the resource. You can find out the latest news of enterprises in the corresponding section on the main page. Placing press releases is a traditional and effective way to promote your business. It allows organizations to announce themselves and their products and services to the widest possible audience. In this case, the informational occasion can be anything: attracting people to an event or conference, highlighting new products or personnel appointments. If you set a goal to draw attention to your information, then GlobalNY.biz will become your reliable assistant in this matter. Thanks to the portal, your press release will be seen by reviewers of leading Internet publications, clients and partners.
GlobalNY.biz allows representatives of companies and organizations in New York to independently post a press release when registering on the resource. The most important feature of GlobalNY.biz is that all publications of New York companies fall into the archives and will be available from the search for a long time. You just need to add the press release to the news feed.
GlobalNY.biz offers its customers a subscription service that allows companies to regularly publish press releases on favorable terms. In addition, the business portal makes it possible to more fully tell about the life of the company by adding photos and videos, personas and employee quotes. All information materials have active links and will lead potential customers to your resource.
Alena Potapova
---
Development Director