11 April 2023
5183
2 min.
1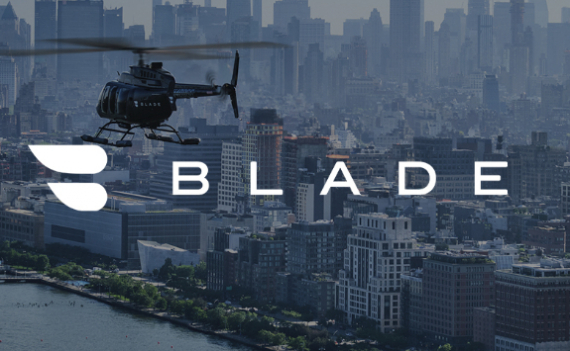 The Board of Directors (the "Board") of Blade Air Mobility, Inc. (Nasdaq: BLDE, "Blade" or the "Company"), a technology-powered global air mobility platform, today announced the expansion of the Board from seven to nine members, and the appointment of two new directors, Andrew Lauck and John Borthwick. Mr. Lauck, a current Board observer for Blade, will officially join the Board as a director and will serve on the Audit Committee. Mr. Borthwick, a former Board member when Blade was private, will join the Nominating and Corporate Governance Committee.
"We are pleased to welcome Andrew and John to our Board of Directors," said Eric Affeldt, Blade Chairman. "Their extensive experience in business, technology, and capital allocation will be a strong addition to the Board. Andrew's deep experience in aviation will be particularly valuable as we further expand our Passenger and Medical air transport services. John's 30 years of expertise in consumer facing and business-to-business technologies will be vital as our fliers and customers demand more real-time information about their flights, and to collect relevant data insights to optimize our flight economics."
Rob Wiesenthal, Blade Chief Executive Officer, added, "The addition of Andrew and John to our Board is an important step forward in the evolution of our Company. Andrew's deep expertise in aviation, platform buildouts and M&A make him an excellent addition to the Board. John's extensive background in technology and product development, as well as his experience during the launch of our Company, will prove to be invaluable to me and our Board. We are confident that their unique perspectives will help us drive continued success."
Andrew Lauck is a Partner of RedBird Capital Partners LP, and leads the firm's Consumer Vertical, which includes investments in Blade, Jet Linx, BETA Technologies, Aero Centers, Equipment Share and RedBird QSR.
John Borthwick is the CEO and Founder of Betaworks, a leading technology investment and incubation company based in New York City. Previously, he served as SVP of Alliances and Technology Strategy for Time Warner Inc. and head of AOL's product development studio.
Blade's expansion of its Board of Directors comes at a time of strong growth for the Company, with increasing demand for its Passenger and Medical air transport services. The Company's durable competitive advantages, including exclusive infrastructure, proprietary technology, globally recognized brand, and safety track record, continue to drive its success.
Persons1 in the news

Chief Executive Officer and Director of Blade
Press releases on the topic
NEW YORK PRESS RELEASES
GlobalNY.biz Press Releases are the latest news from New York companies.
Official press releases of New York companies are regularly published on the resource. You can find out the latest news of enterprises in the corresponding section on the main page. Placing press releases is a traditional and effective way to promote your business. It allows organizations to announce themselves and their products and services to the widest possible audience. In this case, the informational occasion can be anything: attracting people to an event or conference, highlighting new products or personnel appointments. If you set a goal to draw attention to your information, then GlobalNY.biz will become your reliable assistant in this matter. Thanks to the portal, your press release will be seen by reviewers of leading Internet publications, clients and partners.
GlobalNY.biz allows representatives of companies and organizations in New York to independently post a press release when registering on the resource. The most important feature of GlobalNY.biz is that all publications of New York companies fall into the archives and will be available from the search for a long time. You just need to add the press release to the news feed.
GlobalNY.biz offers its customers a subscription service that allows companies to regularly publish press releases on favorable terms. In addition, the business portal makes it possible to more fully tell about the life of the company by adding photos and videos, personas and employee quotes. All information materials have active links and will lead potential customers to your resource.
Alena Potapova
---
Development Director