2 August 2021
1727
3 min.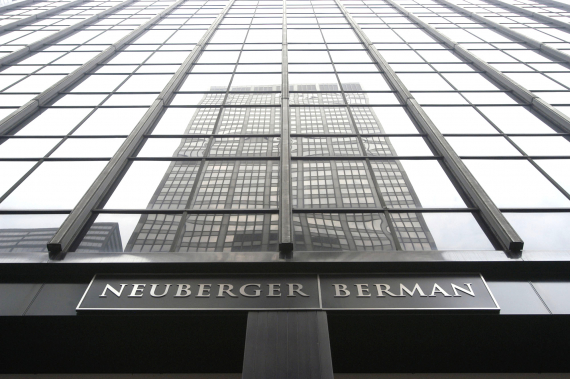 Neuberger Berman, a private, independent, employee-owned investment manager, is expanding its successful thematic offering with an equity strategy focusing on disruptive innovations and applications in Asia.
The Neuberger Berman InnovAsia 5G Fund will invest in innovative technologies and business models in the early adoption phase to capture the expanding thematic universe around 5G technology. The fund will also have the remit to invest in IPOs.
The all-cap thematic equity strategy will focus on companies with a market penetration of less than 20%, where the majority of incremental growth is driven by Asia. The team will look for businesses with proven track records and strategic links to established Asian innovation ecosystems – including 5G network infrastructure, internet of things (IoT), digital lifestyle trends and industrial innovations.
The strategy will comprise between 30-60 stocks and follow a disciplined stock selection process based on in-depth fundamental research and thematic relevance. The fund will also analyse environmental, social and governance (ESG) factors in its portfolio construction process.
The fund will be co-managed by former chip designer YT Boon, based in Hong Kong, and Hari Ramanan in New York. The two lead managers, who also run the Neuberger Berman 5G Connectivity fund, will take a research intensive, bottom-up approach. They will be backed by an experienced team with local insights into Asian innovation ecosystems, including research analysts based in China, Hong Kong, Taiwan, and Japan.
YT Boon comments: "Asia is emerging as the new Silicon Valley. Spearheading technology innovation and adoption, this fast-growing region is no longer just a low-cost manufacturing base. By 2025, Asia will dominate 70% of 5G connections globally. In order to capture this enormous potential, we will dynamically allocate to different areas of innovation where we hope to unearth the hidden gems of Asian innovation, which have long runways of growth."
Hari Ramanan adds: "Driven by technology adoption in younger and older generations, Asia has leapfrogged the West to become an innovation powerhouse. The region dominates in leading edge semiconductor manufacturing, digital healthcare and online education services, and has set the scene for e-commerce, robotics, clean tech and logistics."
Jose Cosio, head of intermediary sales for EMEA and Latin America at Neuberger Berman, says: "Following the success of our 5G Connectivity and Next Generation Mobility funds and anchored by a six month distribution partnership with UBS Global Wealth Management, we think now is the right time to launch the Neuberger Berman InnovAsia 5G Fund. The Covid-19 pandemic has accelerated the demand for connectivity-related investments generally and, through a blend of technology and investment expertise in Asian markets, our team is well positioned to provide clients with an insider's perspective."
About Neuberger Berman
Neuberger Berman, founded in 1939, is a private, independent, employee-owned investment manager. The firm manages a range of strategies—including equity, fixed income, quantitative and multi-asset class, private equity, real estate and hedge funds—on behalf of institutions, advisors and individual investors globally. With offices in 24 countries, Neuberger Berman's diverse team has over 2,300 professionals. For six consecutive years, the company has been named first or second in Pensions & Investments Best Places to Work in Money Management survey (among those with 1,000 employees or more). In 2020, the PRI named Neuberger Berman a Leader, a designation awarded to fewer than 1% of investment firms for excellence in Environmental, Social and Governance (ESG) practices. The PRI also awarded Neuberger Berman an A+ in every eligible category for our approach to ESG integration across asset classes. The firm manages $405 billion in client assets as of December 31, 2020. For more information, please visit our website at www.nb.com.
Media Contact:
Fiona Kehily
Neuberger Berman
+44 (20) 3214 9087
Fiona.Kehily@nb.com
NEW YORK PRESS RELEASES
GlobalNY.biz Press Releases are the latest news from New York companies.
Official press releases of New York companies are regularly published on the resource. You can find out the latest news of enterprises in the corresponding section on the main page. Placing press releases is a traditional and effective way to promote your business. It allows organizations to announce themselves and their products and services to the widest possible audience. In this case, the informational occasion can be anything: attracting people to an event or conference, highlighting new products or personnel appointments. If you set a goal to draw attention to your information, then GlobalNY.biz will become your reliable assistant in this matter. Thanks to the portal, your press release will be seen by reviewers of leading Internet publications, clients and partners.
GlobalNY.biz allows representatives of companies and organizations in New York to independently post a press release when registering on the resource. The most important feature of GlobalNY.biz is that all publications of New York companies fall into the archives and will be available from the search for a long time. You just need to add the press release to the news feed.
GlobalNY.biz offers its customers a subscription service that allows companies to regularly publish press releases on favorable terms. In addition, the business portal makes it possible to more fully tell about the life of the company by adding photos and videos, personas and employee quotes. All information materials have active links and will lead potential customers to your resource.
Alena Potapova
---
Development Director