22 December 2020
4378
9 min.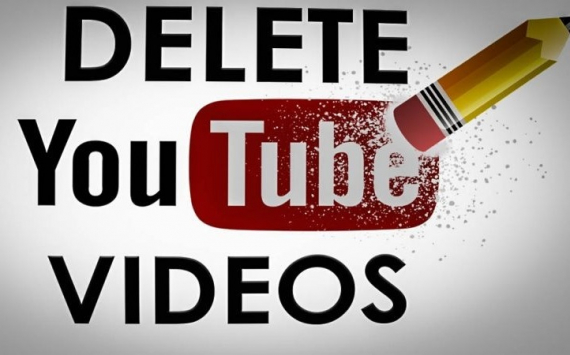 How to delete a video from your YouTube channel
This question is asked not only by novice bloggers, but also by ordinary users of the network who upload their videos to this site. From this article you can learn how to delete videos from your YouTube channel, as well as how to delete your entire channel.
Reasons for deleting content can be different. Sometimes the author stops liking their video. Many novice video bloggers make the mistake of uploading low-quality content to the web. Some may dislike their videos over time. Sometimes the topic on which the video was made becomes irrelevant, which can be judged by the number of views and likes. Or maybe you just don't have enough subscribers on your channel? To correct this situation you can use Lowcostsmm.com, where there are inexpensive subscribers, views and likes, which you can get quickly and safely. But if you still decided to remove unnecessary content, then follow a certain algorithm.
How to remove videos from your YouTube channel
First, let's figure out how to delete a video from your YouTube channel if you own it. Here the instructions differ depending on whether you're doing the work on a smartphone or a PC. Here are separate instructions for each option.
On PC
You can optionally remove a YouTube video from your computer using any available browser. The option is available for those videos that were uploaded by yourself. Subsequently, recovery will not be available. To avoid losing valuable information, it is important to make backups.
1. Go to the site.
2. Click the "Sign in" button in the upper right corner to sign in.
3. Enter your login information.
4. Click on the thumbnail in the upper right corner.
5. From the drop-down menu, select "Creative Studio," which is where you manage your uploaded videos.
6. Click on "Videos" on the right to see all your uploaded videos.
7. Hover your mouse over the desired video, three dots will appear. Click them to display the actions menu.
8. Select Delete to erase the video from the channel.
9. Confirm the action by checking the box and pressing "Delete video".
If the old classic studio is installed, deleting videos from YouTube is done in a different way. Take these steps:
Log in to your YouTube account.
Click the profile picture.
Go to Creative Studio.
On the left side, go to Video and Video Manager.
Check the box next to the video you plan to delete.
At the top of the page, click Actions.
Select the delete option.
On your phone
If you want, you can delete a YouTube video if you only have a phone with Internet access at hand. The procedure is as follows:
Log in to your YouTube profile.
Log in to the Library section.
Go to My Videos category.
Find the video you want to delete and click the three vertical dots.
Select Delete.
This way you can delete a YouTube video on your phone and get rid of its traces. Specifically, the URL and title are removed from YouTube analytics. This means that statistics are no longer available, but the video's metrics, such as viewing time, are displayed in the summary data. 
Be careful, deleted clips cannot be returned. They are deleted from the site immediately. So, before you do that, think carefully about whether you'll have to upload it again.
Deleting several videos
Not everyone knows how to delete several videos from Youtube channel at once, here's a brief instruction.
PC
1. Go to the video hosting site.
2. Click on the thumbnail in the top right corner, there select "Creative Studio".
3. Click on "Video" on the left.
Unfortunately, YouTube has no function to delete multiple videos at once, so this is done manually. Click on the three dots next to the desired video and select "Delete.
Do this with each video you want to delete from the channel.
How to remove a YouTube video from the History section
View History is a list of videos that have been viewed from this account before. It allows you to quickly and easily find a video you like, and the hosting algorithm makes a selection of "Recommendations" based on it. Each user can clear the viewing history, delete specific videos from it or stop recording for a while. If you stop recording history, the information about the views will not be saved, you can resume recording history at any time.
Please note! You can view the history only after you log in to your account. If you watch videos without logging in to your YouTube account, the views are saved in the history of your browser or application.
On your phone
There are also several ways to remove YouTube videos from someone else's channel on your smartphone.
Contact the owner
You can contact the author of the video in one of the following ways.
Method 1
1. Open the channel of the user whose video you want to remove.
2. Look carefully at the links, there may be links to pages in social networks.
3. If there are, follow them and try to communicate with the person there. Maybe he will listen to you and make concessions.
Method 2.
1. Open the comments under the video.
2. Leave a request to remove the video, describing the detailed reason and contact details.
How to delete a private video on YouTube from someone else's channel
Removing videos from someone else's channel from Youtube is not easy, you need grounds for that. For example, violation of privacy of personal data, obscene content, and so on. First you can try to contact the owner of the channel, if he does not respond, you need to knock support.
On the PC
On a computer, there are several ways to do this.
Contacting the channel owner
There are two ways to do this.
Method 1
1. Go to the channel of the desired user, open the video you want to remove.
2. In the comments, try to contact the owner of the channel and ask to remove the video, stating the reason.
Method 2
1. Open the user's channel.
2. Look at the links on the channel, there might be links to his social network profiles, try to contact them and ask to remove the video for so-and-so reasons.
What are some principles that should not be violated?
Posting videos of a sexual nature (nudity of bodies);
Fanatical videos encouraging dangerous activities;
Violence (news channels are an exception);
As prescribed above, it is forbidden to violate copyright principles;
Insulting, threatening or calling for aggression is forbidden;
Misrepresentation, spamming, any actions aimed at fraudulent activities.
Who wants to remove a video from YouTube and why?
This article will be useful both for beginner video-bloggers and for those who mistakenly posted their video on their channel and now want to delete it, but do not know how to do it. There are different reasons for this:
the video is poorly edited, a better developed and augmented version of the video has appeared;
clicked on the wrong file by mistake when uploading it;
the video is out of date, you need to delete the out-of-date clip from the playlist and upload a new one again;
the user requested (or demanded) to remove the video because it violated community rules.
Everything is clear with your video. Deleting it is an easy thing to do. It's much harder and longer to make someone else's video disappear.
How to remove "liked" videos from YouTube
If you saw a video on someone's channel that you really "liked" (no) and you want to delete it, note that you need to have grounds for this. Let's say there are copyright violations and the like in the video. Then you can complain about the video and if it's found to be an infringement, it will be removed.
How to find out the author of a deleted video on YouTube
If the video is deleted, but the link to it remains, you can still try to find out its title and even view it.
Paste the link to the deleted video into your browser address bar, before "youtube.com" insert "ss" and press Enter. If it works, the video will open and you'll be able to watch it and even recognize the author.
Why was my video deleted from YouTube?
If you didn't delete the video, but it disappeared, it means Youtube moderators did it for violating community rules. You need to look through the mailbox linked to your Google account, there should be a letter with the reason for deleting the video.
Now you know how to delete videos from YouTube on different devices, as well as how to find out the author of a deleted Youtube video. Follow the provided instructions and you will succeed.
Who are all these people who want to remove someone else's video?
Deleting videos on YouTube will be useful for people who want to improve their reputation and remove videos that communicate personal information. Or filming was done without permission.
You may need to remove the video from YouTube if the video was posted on someone else's channel and intentionally or unintentionally spoils the reputation of the business. In such video reviews, information about the owner, the work of the business or the product may not be presented objectively or distorted. This happens when a user decided to try himself as a video blogger and record a video without really understanding what's what. As a result, a video appears where the company in general and its managers together with the owner, in particular, get in the way. Just because someone answered the wrong way or "he had grenades of the wrong system" turned out to be. At least 90% of those who viewed the video would not risk contacting such a vendor or a contractor. For example, a small company that is installing plastic windows and has an average profit of $100 per order and will lose about 25-50 clients per month because of this video. That's minus $2,500-5,000. And so every month. For a small business is a lot. It's very important to remove the negative information from the Internet, even if it's in the format of YouTube videos, because otherwise your advertising budget will go to waste - because your company will continue to lose potentially interested clients because of your bad reputation.
Delete someone else's video to protect your personal reputation. It's not just about bullying, i.e. cyberbullying. It's about lawyers and doctors, especially dentists. Where the business is tied to the personal reputation, professionalism and qualifications of the specialist.
The unwanted video will disappear from the channel, and after a while will be completely erased from the video hosting servers.
Removing someone else's video is much more difficult - you'll need help from a reputation agency. You should not hesitate to do that. Youtube is a very popular portal among Internet users. Appearance of a video that defames your product, company or person there will directly affect the interest of potential clients in your services.
NEW YORK NEWS
News from GlobalNY.biz is the freshest and most relevant information about high-profile events in the region. The task of the resource's news feed is to convey to readers with maximum accuracy and objectivity information about important events in business, politics, economy, healthcare, culture and other spheres of life in New York.
GlobalNY.biz news is a coverage of economic processes taking place in New York, the latest news of public life, incidents and an overview of political events. New York news is information about the activities of small and medium-sized businesses, the work of housing and communal services and utilities, the implementation of significant projects.
The site's journalists describe not only the life of the region, but also talk about the current state of the US economy. Everything you need to know about innovations in the field of industry and agriculture, economy and power is collected in the "News" section at GlobalNY.biz.
New York news quickly informs the reader, shows the real picture and opens up hot topics. Communication with government structures and business enables us to provide our readers with reliable, information-rich material. The main page of the portal contains the key news of New York!
Alena Potapova
---
Development Director