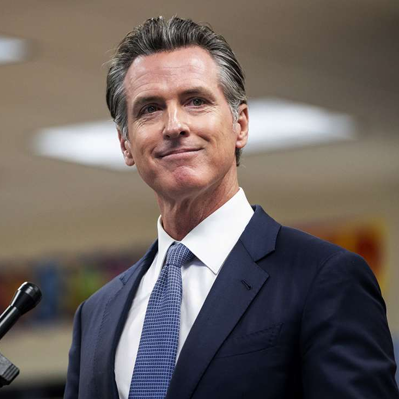 Content
Biography
Gavin Christopher Newsom is an American politician and businessman serving as the 40th governor of California since January 2019. A member of the Democratic Party, he previously served as the 49th lieutenant governor of California from 2011 to 2019 and as the 42nd mayor of San Francisco from 2004 to 2011.
Newsom attended Redwood High School and graduated from Santa Clara University. After graduation, he founded the PlumpJack wine store with family friend Gordon Getty as an investor. The PlumpJack Group grew to manage 23 businesses, including wineries, restaurants, and hotels. Newsom began his political career in 1996, when San Francisco Mayor Willie Brown appointed him to serve on the city's Parking and Traffic Commission. Brown appointed Newsom to fill a vacancy on the Board of Supervisors the following year, and Newsom was later elected to the board in 1998, 2000, and 2002.
In 2003, at the age of 36, Newsom was elected the 42nd mayor of San Francisco, becoming the city's youngest mayor in a century. Newsom was re-elected in 2007 with 72% of the vote. Newsom was elected lieutenant governor of California in 2010 and was re-elected in 2014. He was elected governor in the 2018 election. Newsom faced criticism for his personal behavior and leadership during the COVID-19 pandemic in California, which was followed by an unsuccessful attempt to recall him from office, in what would be the fourth gubernatorial recall election in United States history. Newsom prevailed in the 2021 recall election, becoming the second incumbent U.S. governor to survive a recall election, after Scott Walker in 2012.
Newsom hosted The Gavin Newsom Show on Current TV from 2012 to 2013 and wrote the 2013 book Citizenville, about using digital tools for democratic change. Newsom has been seen as a progressive political leader, taking early stances in favor of same-sex marriage and the legalization of cannabis, while relative to most Democratic legislators in California, he has been considered to be moderate.
Early life
Gavin Christopher Newsom was born in San Francisco, to Tessa Thomas (née Menzies) and William Alfred Newsom III, a state appeals court judge and attorney for Getty Oil. He is a fourth-generation San Franciscan. One of Newsom's maternal great-grandfathers, Scotsman Thomas Addis, was a pioneer scientist in the field of nephrology and a professor of medicine at Stanford University. Newsom is the second cousin, twice removed, of musician Joanna Newsom.
His father was an advocate for otters and the family had one as a pet. Newsom's parents divorced in 1972 when Gavin was five years old.
Newsom later said he had not had an easy childhood, partly due to dyslexia. He attended kindergarten and first grade at Ecole Notre Dame Des Victoires, a French-American bilingual school in San Francisco, but eventually transferred out, due to the severe dyslexia that still affects him. It has challenged his abilities to write, spell, read, and work with numbers. Throughout his schooling, Newsom had to rely on a combination of audiobooks, digests, and informal verbal instruction. To this day, he prefers to interpret documents and reports through audio.
He attended third through fifth grades at Notre Dame des Victoires, where he was placed in remedial reading classes. In high school, Newsom played basketball and baseball and graduated from Redwood High School in 1985. Newsom was a shooting guard in basketball and an outfielder in baseball. His skills placed him on the cover of the Marin Independent Journal.
Tessa Newsom worked three jobs to support Gavin and his sister Hilary Newsom Callan, the PlumpJack Group president, named after the opera Plump Jack composed by family friend Gordon Getty. In an interview with The San Francisco Chronicle, his sister recalled the Christmas holidays when their mother told them they would not receive any gifts. Tessa opened their home to foster children, instilling in Newsom the importance of public service. His father's finances were strapped in part because of his tendency to give away his earnings. Newsom worked several jobs in high school to help support his family.
Newsom attended Santa Clara University on a partial baseball scholarship, where he graduated in 1989 with a Bachelor of Science in political science. Newsom was a left-handed pitcher for Santa Clara, but he threw his arm out after two years and has not thrown a baseball since. He lived in the Alameda Apartments, which he later compared to living in a hotel. He later reflected on his education fondly, crediting the Jesuit approach of Santa Clara with helping him become an independent thinker who questions orthodoxy. While in school, Newsom spent a semester studying abroad in Rome.
Newsom's aunt was married to Ron Pelosi, the brother-in-law of Speaker of the United States House of Representatives Nancy Pelosi.
Business career
Newsom and his investors created the company PlumpJack Associates L.P. on May 14, 1991. The group started the PlumpJack Winery in 1992 with the financial help of his family friend Gordon Getty. PlumpJack was the name of an opera written by Getty, who invested in 10 of Newsom's 11 businesses. Getty told the San Francisco Chronicle that he treated Newsom like a son and invested in his first business venture because of that relationship. According to Getty, later business investments were because of "the success of the first."
One of Newsom's early interactions with government occurred when Newsom resisted the San Francisco Health Department requirement to install a sink at his PlumpJack wine store. The Health Department argued that wine was a food and required the store to install a $27,000 sink in the carpeted wine shop on the grounds that the shop needed the sink for a mop. When Newsom was later appointed supervisor, he told the San Francisco Examiner: "That's the kind of bureaucratic malaise I'm going to be working through."
The business grew to an enterprise with more than 700 employees. The PlumpJack Cafe Partners L.P. opened the PlumpJack Café, also on Fillmore Street, in 1993. Between 1993 and 2000, Newsom and his investors opened several other businesses that included the PlumpJack Squaw Valley Inn with a PlumpJack Café (1994), a winery in Napa Valley (1995), the Balboa Café Bar and Grill (1995), the PlumpJack Development Fund L.P. (1996), the MatrixFillmore Bar (1998), PlumpJack Wines shop Noe Valley branch (1999), PlumpJackSport retail clothing (2000), and a second Balboa Café at Squaw Valley (2000). Newsom's investments included five restaurants and two retail clothing stores. Newsom's annual income was greater than $429,000 from 1996 to 2001. In 2002, his business holdings were valued at more than $6.9 million. Newsom gave a monthly $50 gift certificate to PlumpJack employees whose business ideas failed, because in his view, "There can be no success without failure."
Newsom sold his share of his San Francisco businesses when he became mayor in 2004. He maintained his ownership in the PlumpJack companies outside San Francisco, including the PlumpJack Winery in Oakville, California, new PlumpJack-owned Cade Winery in Angwin, California, and the PlumpJack Squaw Valley Inn. He is the president in absentia of Airelle Wines Inc., which is connected to the PlumpJack Winery in Napa County. Newsom earned between $141,000 and $251,000 in 2007 from his business interests. In February 2006, he paid $2,350,000 for his residence in the Russian Hill neighborhood, which he put on the market in April 2009 for $3,000,000.
Early political career
Newsom's first political experience came when he volunteered for Willie Brown's successful campaign for mayor in 1995. Newsom hosted a private fundraiser at his PlumpJack Café. Brown appointed Newsom to a vacant seat on the Parking and Traffic Commission in 1996, and he was later elected president of the commission. Brown appointed him to the San Francisco Board of Supervisors seat vacated by Kevin Shelley in 1997. At the time, he was the youngest member of San Francisco's board of supervisors.
Newsom was sworn in by his father and pledged to bring his business experience to the board. Brown called Newsom "part of the future generation of leaders of this great city". Newsom described himself as a "social liberal and a fiscal watchdog". He was subsequently elected to a full four-year term to the board in 1998. San Francisco voters chose to abandon at-large elections to the board for the previous district system in 1999. Newsom was re-elected in 2000 and 2002 to represent the second district, which includes Pacific Heights, the Marina, Cow Hollow, Sea Cliff and Laurel Heights, which had the highest income level and the highest Republican registration in San Francisco. Newsom paid $500 to the San Francisco Republican Party to appear on the party's endorsement slate in 2000. He faced no opposition in his 2002 re-election bid.
As a San Francisco Supervisor, Newsom gained public attention for his role in advocating reform of the city's municipal railway (Muni). He was one of two supervisors endorsed by Rescue Muni, a transit riders group, in his 1998 re-election. He sponsored Proposition B to require Muni and other city departments to develop detailed customer service plans. The measure passed with 56.6% of the vote. Newsom sponsored a ballot measure from Rescue Muni; a version of the measure was approved by voters in November 1999.
He also supported allowing restaurants to serve alcohol at their outdoor tables, banning tobacco advertisements visible from the streets, stiffer penalties for landlords who run afoul of rent-control laws, and a resolution, which was defeated, to commend Colin Powell for raising money for youth programs. Newsom's support for business interests at times strained his relationship with labor leaders.
During Newsom's time as supervisor, he supported housing projects through public-private partnerships to increase homeownership and affordable housing in San Francisco. He supported HOPE, a failed local ballot measure that would have allowed an increased condo-conversion rate if a certain percentage of tenants within a building were buying their units. As a candidate for mayor, he supported building 10,000 new housing units to create 15,000 new construction jobs. As governor, he also signed into law SB-7, which expedites the environmental review process for new multifamily developments worth at least $15,000,000. To participate, developers must apply directly through the governor's office.
Newsom's signature achievement as a supervisor was a voter initiative called Care Not Cash (Measure N), which offered care, supportive housing, drug treatment, and help from behavioral health specialists for the homeless in lieu of direct cash aid from the state's general assistance program. Many homeless rights advocates protested against the initiative. "Progressives and Democrats, nuns and priests, homeless advocates and homeless people were furious," according to Newsom. The successfully passed ballot measure raised his political profile and provided the volunteers, donors, and campaign staff that helped make him a leading contender for the mayorship in 2003. In a city audit conducted four years after the inception of program and released in 2008, the program was evaluated as largely successful.
Mentions in the news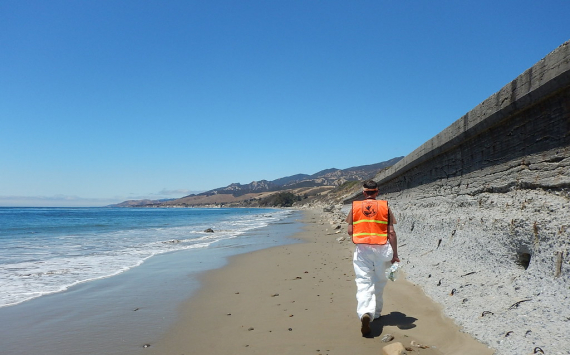 Born in one day
Days left until next birthday: 242 Days.
GlobalNY.biz pays special attention to the activities of famous people: politicians, officials, businessmen, bankers, cultural and sports figures. Their opinion largely determines the development of political, social and economic life in New York. The section is constantly edited by our journalists for the relevance of information. Here you can find information about CEOs and presidents of top New York companies, officials and public figures who play a key role in the development of the region.
The goal of the project is to create a comfortable information space for all market actors, as well as to acquaint the readership with business people in New York.
We have created an impressive database of people in New York, which contains information about a career path, education and other important information about a person.
Thanks to automatic counting of the number of mentions of a person in the news sections " New York News "and" New York Press Releases "on the portal the rating of popularity and influence of persons is formed. The GlobalNY.biz team monitors rating changes and rewards project participants for their success. In general, the rating of participants is based on an in-depth analysis of the activity of PR services of famous people, and also reflects the qualitative state of the information field formed by the media and press services around the organization.
Business People of New York is a project about people who, through their ideas, words and deeds, have a great influence on the development and prosperity of New York.
Alena Potapova
---
Development Director