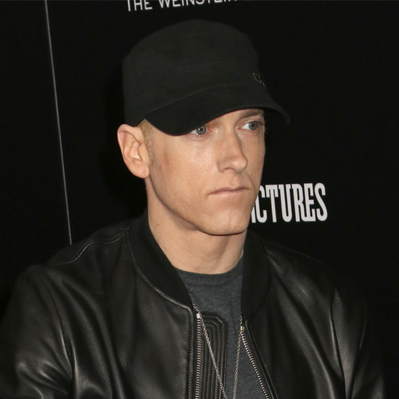 Content
Biography
Marshall Bruce Mathers III, known professionally as Eminem, is an American rapper, songwriter, and record producer. Eminem is among the best-selling music artists of all time, with estimated worldwide sales of over 220 million records. He is credited with popularizing hip hop in Middle America and is critically acclaimed as one of the greatest rappers of all time.
Early life
Eminem was born on October 17, 1972, in St. Joseph, Missouri, the only child of Marshall Bruce Mathers Jr. and Deborah Rae "Debbie" (née Nelson). He is of English, Scottish, German, German Swiss, Polish and Luxembourgian ancestry. His mother nearly died during her 73-hour labor with him. Eminem's parents were in a band called Daddy Warbucks, playing in Ramada Inns along the Dakotas–Montana border before they separated. Eminem's father, known as Bruce, left the family, moving to California after having two other children: Michael and Sarah. His mother Debbie later had a son named Nathan "Nate" Kane Samara. During his childhood, Eminem and his mother Debbie shuttled between Detroit and Missouri, rarely staying in one house for more than a year or two and living primarily with family members. In Missouri, they lived in several places, including St. Joseph, Savannah and Kansas City.
As a teenager, Eminem wrote letters to his father. Debbie said that they all came back marked "return to sender". When he was a child, a bully named D'Angelo Bailey, severely injured Eminem's head in an assault,[19] an incident which Eminem later recounted (with comic exaggeration) on the song "Brain Damage". Debbie filed a lawsuit against the public school for this in 1982. The suit was dismissed the following year by the Macomb County, Michigan judge, who said the schools were immune from lawsuits. Eminem and his mother lived for much of his youth in a working-class, primarily black, Detroit neighborhood. He and Debbie had one of the three white households on their block and Eminem was beaten several times by black youths.
As a child, he was interested in storytelling, aspiring to be a comic book artist before discovering hip hop. Eminem heard his first rap song ("Reckless", featuring Ice-T) on the Breakin' soundtrack, a gift from Debbie's half-brother Ronnie Polkingharn. His uncle was close to the boy and later became a musical mentor to him. When Polkingharn committed suicide in 1991, Eminem stopped speaking publicly for days and did not attend his funeral.
In Eminem's song "Cleanin' Out My Closet", he says his mother suffers from Münchausen syndrome by proxy. She continually made him believe he was sick when he was not. In his song "My Mom", he says his mother had a valium addiction and would sprinkle valium on his food when he was a kid — "The water that I drank, fuckin' peas in my plate, she sprinkled just enough of it to season my steak" — to keep him under control. He also claims this is how he became addicted to valium.
Eminem's home life was seldom stable; he frequently fought with his mother, whom a social worker described as having a "very suspicious, almost paranoid personality". When her son became famous, Debbie dismissed criticisms, saying that she had sheltered him and was responsible for his success. In 1987, Debbie allowed runaway Kimberly Anne "Kim" Scott to stay at their home. Several years later, Eminem began an on-and-off relationship with Scott. After spending three years in ninth grade due to truancy and poor grades, he dropped out of Lincoln High School at age 17. Although interested in English, Eminem never explored literature (preferring comic books) and he disliked math and social studies. Eminem worked at several jobs to help his mother pay the bills. He later said she often threw him out of the house anyway, often after taking most of his paycheck. When she left to play bingo, he would blast the stereo and write songs.
At age 14, Eminem began rapping with high-school friend Mike Ruby; they adopted the names "Manix" and "M&M", the latter standing for his initials and evolving into "Eminem". Eminem sneaked into neighboring Osborn High School with friend and fellow rapper Proof for lunchroom freestyle rap battles. On Saturdays, they attended open mic contests at the Hip-Hop Shop on West 7 Mile, considered "ground zero" for the Detroit rap scene. Struggling to succeed in a predominantly black industry, Eminem was appreciated by underground hip hop audiences. When he wrote verses, he wanted most of the words to rhyme; he wrote long words or phrases on paper and, underneath, worked on rhymes for each syllable. Although the words often made little sense, the drill helped Eminem practice sounds and rhymes.
Career
1988–1997
In 1988, he went by the stage name MC Double M and formed his first group New Jacks and made a self-titled demo tape with DJ Butter Fingers. In 1989, they later joined Bassmint Productions who later changed their name to Soul Intent in 1992 with rapper Proof and other childhood friends. They released a self-titled EP in 1995 featuring Proof. Eminem also made his first music video appearance in 1992 in a song titled, "Do-Da-Dippity", by Champtown. Later in 1996, Eminem and Proof teamed up with four other rappers to form The Dirty Dozen (D12), who released their first album Devil's Night in 2001. Eminem had his first run-in with the law at age 20, when he was arrested for his involvement in a drive-by shooting with a paintball gun. The case was dismissed when the victim did not appear in court.
Eminem was soon signed to Jeff and Mark Bass's F.B.T. Productions and recorded his debut album Infinite for their independent Web Entertainment label. The album was a commercial failure upon its release in 1996. One lyrical subject of Infinite was his struggle to raise his newborn daughter, Hailie Jade Scott Mathers, on little money. During this period, Eminem's rhyming style, primarily inspired by rappers Nas, Esham and AZ, lacked the comically violent slant for which he later became known. Detroit disc jockeys largely ignored Infinite and the feedback Eminem did receive ("Why don't you go into rock and roll?") led him to craft angrier, moodier tracks. At this time Eminem and Kim Scott lived in a crime-ridden neighborhood and their house was robbed several times. Eminem cooked and washed dishes for minimum wage at Gilbert's Lodge, a family-style restaurant at St. Clair Shores. His former boss described him as becoming a model employee, as he worked 60 hours a week for six months after Hailie's birth. He was fired shortly before Christmas and later said, "It was, like, five days before Christmas, which is Hailie's birthday. I had, like, forty dollars to get her something." After the release of Infinite, his personal problems and substance abuse culminated in a suicide attempt. By March 1997 he was fired from Gilbert's Lodge for the last time and lived in his mother's mobile home with Kim and Hailie.
1997–1999
Eminem attracted more attention when he developed Slim Shady, a sadistic, violent alter ego. The character allowed him to express his anger with lyrics about drugs, rape and murder. In the spring of 1997 he recorded his debut EP, the Slim Shady EP, which was released that winter by Web Entertainment. The EP, with frequent references to drug use, sexual acts, mental instability and violence, also explored the more-serious themes of dealing with poverty and marital and family difficulties and revealed his direct, self-deprecating response to criticism.[8] Hip hop magazine The Source featured Eminem in its "Unsigned Hype" column in March 1998.
After he was fired from his job and evicted from his home, Eminem went to Los Angeles to compete in the 1997 Rap Olympics, an annual, nationwide battle rap competition. He placed second and an Interscope Records intern in attendance called Dean Geistlinger asked Eminem for a copy of the Slim Shady EP, which was then sent to company CEO Jimmy Iovine. Iovine played the tape for record producer Dr. Dre, founder of Aftermath Entertainment and founding member of hip hop group N.W.A. Dre recalled, "In my entire career in the music industry, I have never found anything from a demo tape or a CD. When Jimmy played this, I said, 'Find him. Now.'" He would later state on the fourth and last episode of The Defiant Ones, "I was like: what the fuck!?, and who the fuck is that?" expressing his shock towards Mathers' rapping talent. Although his associates criticized him for hiring a white rapper, he was confident in his decision: "I don't give a fuck if you're purple; if you can kick it, I'm working with you." Eminem had idolized Dre since listening to N.W.A. as a teenager and was nervous about working with him on an album: "I didn't want to be starstruck or kiss his ass too much...I'm just a little white boy from Detroit. I had never seen stars let alone Dr. Dre."[37] He became more comfortable working with Dre after a series of productive recording sessions.
Eminem released The Slim Shady LP in February 1999. Although it was one of the year's most popular albums (certified triple platinum by the end of the year), he was accused of imitating the style and subject matter of underground rapper Cage. The album's popularity was accompanied by controversy over its lyrics; in "'97 Bonnie and Clyde" Eminem describes a trip with his infant daughter when he disposes of his wife's body and in "Guilty Conscience" which encourages a man to murder his wife and her lover. "Guilty Conscience" marked the beginning of a friendship and musical bond between Dr. Dre and Eminem. The label-mates later collaborated on a number of hit songs ("Forgot About Dre" and "What's the Difference" while also providing uncredited vocals on "The Watcher" from Dr. Dre's album 2001, "Bitch Please II" from The Marshall Mathers LP, "Say What You Say" from The Eminem Show, "Encore/Curtains Down" from Encore and "Old Time's Sake" and "Crack a Bottle" from Relapse) and Dre made at least one guest appearance on each of Eminem's Aftermath albums. The Slim Shady LP has been certified quadruple platinum by the RIAA.
1999–2003
Recorded from 1999 to 2000, The Marshall Mathers LP was released in May 2000. It sold 1.76 million copies in its first week, breaking US records held by Snoop Dogg's Doggystyle for fastest-selling hip hop album and Britney Spears' ...Baby One More Time for fastest-selling solo album. The first single from the album, "The Real Slim Shady", was a success despite controversies about Eminem's insults and dubious claims about celebrities (for example, that Christina Aguilera had performed oral sex on Carson Daly and Fred Durst). In his second single, "The Way I Am", he reveals the pressure from his record company to top "My Name Is". Although Eminem parodied shock rocker Marilyn Manson in the music video for "My Name Is", they are reportedly on good terms; Manson is mentioned in "The Way I Am", appeared in its music video and has performed a live remix of the song with Eminem. In the third single, "Stan" (which samples Dido's "Thank You"), Eminem tries to deal with his new fame, assuming the persona of a deranged fan who kills himself and his pregnant girlfriend (mirroring "'97 Bonnie & Clyde" from The Slim Shady LP). Q called "Stan" the third-greatest rap song of all time, and it was ranked tenth in a Top40-Charts.com survey. The song has since been ranked 296th on Rolling Stone's "500 Greatest Songs of All Time" list. In July 2000, Eminem was the first white artist to appear on the cover of The Source. The Marshall Mathers LP was certified Diamond by the RIAA in March 2011 and sold 21 million copies worldwide.
Eminem performed with Elton John at the 43rd Grammy Awards ceremony in 2001, with the Gay & Lesbian Alliance Against Defamation (GLAAD, an organization which considered Eminem's lyrics homophobic) condemning John's decision to perform with Eminem. Entertainment Weekly placed the appearance on its end-of-decade "best-of" list: "It was the hug heard 'round the world. Eminem, under fire for homophobic lyrics, shared the stage with a gay icon for a performance of "Stan" that would have been memorable in any context." On February 21, the day of the awards ceremony, GLAAD held a protest outside the Staples Center (the ceremony's venue). In 2001 Eminem appeared in the Up in Smoke Tour with rappers Dr. Dre, Snoop Dogg, Xzibit and Ice Cube and the Family Values Tour with Limp Bizkit, headlining the Anger Management Tour with Papa Roach, Ludacris and Xzibit.
The Eminem Show was released in May 2002. It was another success, reaching number one on the charts and selling over 1.332 million copies during its first full week. The album's single, "Without Me", denigrates boy bands, Limp Bizkit, Dick and Lynne Cheney, Moby and others. The Eminem Show, certified Diamond by the RIAA, examines the effects of Eminem's rise to fame, his relationship with his wife and daughter and his status in the hip hop community, addressing an assault charge brought by a bouncer he saw kissing his wife in 2000. Although several tracks are clearly angry, Stephen Thomas Erlewine of AllMusic found The Eminem Show less inflammatory than The Marshall Mathers LP. L. Brent Bozell III, who had criticized The Marshall Mathers LP for misogynistic lyrics, noted The Eminem Show's extensive use of obscenity and called Eminem "Eminef" for the prevalence of the word "motherfucker" on the album. The Eminem Show sold 27 million copies worldwide and was the best-selling album of 2002.
2003–2007
In 2003, Eminem, a lifelong fan of Tupac, provided production work for three tracks on the Tupac Resurrection soundtrack. He would follow this up the next year by producing 12 of the 16 tracks on Tupac's Loyal to the Game album. On December 8, 2003, the United States Secret Service said that it was "looking into" allegations that Eminem had threatened the President of the United States. The cause for concern was the lyrics of "We As Americans" ("Fuck money / I don't rap for dead presidents / I'd rather see the president dead / It's never been said, but I set precedents"), which was later released on a bonus CD with the deluxe edition of Encore.
Encore, released in 2004, was another success. Its sales were partially driven by the first single, "Just Lose It," which contained slurs directed toward Michael Jackson. On October 12, 2004, a week after the release of "Just Lose It," Jackson phoned Steve Harvey's radio show to report his displeasure with its video (which parodies Jackson's child molestation trial, plastic surgery and the 1984 incident when Jackson's hair caught fire during the filming of a commercial). In the song, Eminem says, "That's not a stab at Michael / That's just a metaphor / I'm just psycho." Many of Jackson's friends and supporters spoke out against the video, including Stevie Wonder, who described it as "kicking a man while he's down" and "bullshit," and Steve Harvey (who said, "Eminem has lost his ghetto pass. We want the pass back"). The video also parodied Pee-wee Herman, MC Hammer and Madonna during her Blond Ambition period. "Weird Al" Yankovic, who parodied the Eminem song "Lose Yourself" on "Couch Potato" for his 2003 album Poodle Hat, told the Chicago Sun-Times about Jackson's protest: "Last year, Eminem forced me to halt production on the video for my 'Lose Yourself' parody because he somehow thought that it would be harmful to his image or career. So the irony of this situation with Michael is not lost on me." Although Black Entertainment Television stopped playing the video, MTV announced that it would continue to air it. The Source, through CEO Raymond "Benzino" Scott, called for the video to be pulled, the song removed from the album and Eminem to apologize publicly to Jackson. In 2007, Jackson and Sony bought Famous Music from Viacom, giving him the rights to songs by Eminem, Shakira, Beck and others.
Despite its lead single's humorous theme, Encore explored serious subject matter with the anti-war song "Mosh," which criticized President George W. Bush as "This weapon of mass destruction that we call our president," with lyrics including "Fuck Bush." On October 25, 2004, a week before the 2004 US Presidential election, Eminem released the video for "Mosh" on the Internet. In it, Eminem gathers an army (including rapper Lloyd Banks) of Bush-administration victims and leads them to the White House. When they break in, it is learned that they are there to register to vote; the video ends with "VOTE Tuesday November 2." After Bush's reelection, the video's ending was changed to Eminem and the protesters invading the White House during a speech by the president. Also in 2004 Eminem launched a satellite music channel, Shade 45, on Sirius radio, which was described by his manager as "essentially a destination to get and hear things that other people aren't playing."
Eminem began his first US concert tour in three years in the summer of 2005 with the Anger Management 3 Tour, featuring 50 Cent, G-Unit, Lil Jon, D12, Obie Trice and The Alchemist, but in August he canceled the European leg of the tour, later announcing that he had entered drug rehabilitation for treatment of a "dependency on sleep medication." Meanwhile, industry insiders speculated that Eminem was considering retirement, while rumors circulated that a double album titled The Funeral would be released. In July, the Detroit Free Press reported a possible final bow for Eminem as a solo performer, quoting members of his inner circle as saying that he would embrace the roles of producer and label executive.[citation needed] A greatest hits album, Curtain Call: The Hits, was released on December 6, 2005 by Aftermath Entertainment, and sold nearly 441,000 copies in the US in its first week, marking Eminem's fourth consecutive number-one album on the Billboard Hot 200, and was certified double platinum by the RIAA. However, Eminem suggested that month on WKQI's "Mojo in the Morning" show that he would be taking a break as an artist: "I'm at a point in my life right now where I feel like I don't know where my career is going ... This is the reason that we called it 'Curtain Call' because this could be the final thing. We don't know." Eminem was ranked 58th in Bernard Goldberg's 2005 book 100 People Who Are Screwing Up America. Goldberg cited a 2001 column by Bob Herbert of The New York Times, in which Herbert wrote, "In Eminem's world, all women are whores and he is eager to rape and murder them," and cited the song "No One's Iller" from the Slim Shady EP as an example of Eminem's misogyny.
2007–2009
In September 2007, Eminem called New York radio station WQHT during an interview with 50 Cent, saying that he was "in limbo" and "debating" about when (or if) he would release another album: "I'm always working – I'm always in the studio. It feels good right now, the energy of the label. For a while, I didn't want to go back to the studio ... I went through some personal things. I'm coming out of those personal things [and] it feels good."
Eminem appeared on his Shade 45 Sirius channel in September 2008, saying: "Right now I'm kinda just concentrating on my own stuff, for right now and just banging out tracks and producing a lot of stuff. You know, the more I keep producing the better it seems like I get 'cause I just start knowing stuff." Interscope confirmed that a new album[88] would be released in spring 2009. In December 2008, Eminem provided more details about the album, entitled Relapse: "Me and Dre are back in the lab like the old days, man. Dre will end up producing the majority of the tracks on 'Relapse'. We are up to our old mischievous ways ... let's just leave it at that."
According to a March 5, 2009 press release, Eminem would release two new albums that year. Relapse, the first, was released on May 19; its first single and music video, "We Made You", had been released on April 7. Although Relapse did not sell as well as Eminem's previous albums and received mixed reviews, it was a commercial success and re-established his presence in the hip hop world. It sold more than five million copies worldwide. During the 2009 MTV Movie Awards, Sacha Baron Cohen descended on the audience in an angel costume. He landed buttocks-first on Eminem, who stormed out of the ceremony; three days later, Eminem said that the stunt had been staged. On October 30 he headlined at the Voodoo Experience in New Orleans, his first full performance of the year. Eminem's act included several songs from Relapse, many of his older hits and an appearance by D12. On November 19, he announced on his website that Relapse: Refill would be released on December 21.
2009–2012
On April 14, 2010, Eminem tweeted: "There is no Relapse 2". Although his followers thought he was not releasing an album, he had changed its title to Recovery and confirmed this by tweeting "RECOVERY" with a link to his website. He said:
I had originally planned for Relapse 2 to come out last year. But as I kept recording and working with new producers, the idea of a sequel to Relapse started to make less and less sense to me, and I wanted to make a completely new album. The music on Recovery came out very different from Relapse, and I think it deserves its own title.
Recorded from 2009 to 2010, Recovery was released on June 18. In the US, Recovery sold 741,000 copies during its first week, topping the Billboard 200 chart. Eminem's sixth consecutive US number-one album also topped the charts in several other countries. Recovery remained atop the Billboard 200 chart for five consecutive weeks of a seven-week total.
Billboard reported that it was the best-selling album of 2010, making Eminem the first artist in Nielsen SoundScan history with two year-end best-selling albums. Recovery is the best-selling digital album in history. Its first single, "Not Afraid", was released on April 29 and debuted atop the Billboard Hot 100; its music video was released on June 4. "Not Afraid" was followed by "Love the Way You Lie", which debuted at number two before rising to the top. Although "Love the Way You Lie" was the best-selling 2010 single in the United Kingdom, it did not reach number one (the first time this has happened in the UK since 1969). Despite criticism of its inconsistency, Recovery received positive reviews from most critics. As of November 21, 2010, the album had US sales of three million copies. Recovery was the best-selling album worldwide in 2010, joining 2002's best-seller The Eminem Show to give Eminem two worldwide year-end number-one albums. With Recovery, Eminem broke the record for the most successive US number-one albums by a solo artist.
He appeared at the 2010 BET Awards, performing "Not Afraid" and "Airplanes, Part II" with B.o.B and Keyshia Cole. Later that year, he performed at the Activison E3 concert. In June, Eminem and Jay-Z announced they would perform together in Detroit and New York City, at concerts called The Home & Home Tour. The first two concerts quickly sold out, prompting an additional show in each city. BET called Eminem the number-one rapper of the 21st century. He opened the 2010 MTV Video Music Awards on September 12, performing "Not Afraid" and "Love the Way You Lie" with Rihanna singing the choruses. Due to the success of Recovery and the Home & Home Tour, Eminem was named the 2010 Hottest MC in the Game by MTV and Emcee of the Year by the online magazine HipHopDX. He and Rihanna again collaborated on "Love the Way You Lie (Part II)", the sequel of their hit single. Unlike the original, Rihanna is the lead vocalist and it is sung from the female perspective. In December 2010, the "Great Eminem Recovery" was number one on Billboard's Top 25 Music Moments of 2010. He appeared at the 2011 Grammy Awards on February 13, performing "Love the Way You Lie (Part II)" with Rihanna and Adam Levine and "I Need a Doctor" with Dr. Dre and Skylar Grey. That month it was announced that "Space Bound" would be the fourth single from Recovery, with a music video featuring former porn actress Sasha Grey; the video was released June 24 on the iTunes Store.
In 2010, Eminem again began collaborating with Royce da 5'9" on their first EP as Bad Meets Evil; the duo formed in 1998. The EP, Hell: The Sequel, was released on June 14, 2011. Eminem was featured on Royce da 5'9"'s "Writer's Block", released on April 8, 2011. On May 3 they released the lead single "Fast Lane" from their upcoming EP and a music video was filmed. In March 2011, within days of each other, The Eminem Show and The Marshall Mathers LP were certified diamond by the RIAA; Eminem is the only rapper with two diamond-certified albums. With more than 60 million "likes" he was the most-followed person on Facebook, outscoring Lady Gaga, Justin Bieber, Rihanna and Michael Jackson. Eminem was the first artist in five years with two number-one albums (Recovery and Hell: The Sequel) in a 12-month period. Early in 2011 he leaked "2.0 Boys", on which Yelawolf and Slaughterhouse collaborated when they signed with Shady Records in January and performed it in April. Bad Meets Evil released their next single, "Lighters", on July 6 and its music video in late August. On August 6, Eminem performed several songs from throughout his career at Lollapalooza with the artists who had been featured on each song.
2012–2014
Eminem announced on May 24, 2012, that he was working on his next album, scheduled for release the following year. Without a title or release date, it was included on a number of "Most Anticipated Albums of 2013" lists (including MTV); Complex ranked it sixth and XXL fifth.
On August 14, "Survival", featuring Liz Rodrigues and produced by DJ Khalil, premiered in the multi-player trailer for the video game Call of Duty: Ghosts. According to a press release, the first single from Eminem's eighth album would be released soon. During the 2013 MTV Video Music Awards, it was announced that the album would be entitled The Marshall Mathers LP 2 (following The Marshall Mathers LP) and was scheduled for release on November 5. Its lead single, "Berzerk", was released on August 25 and debuted at number three on the Billboard Hot 100 chart. Three more singles followed: "Survival" (appearing on the Call of Duty: Ghosts trailer), "Rap God" and "The Monster" (with Rihanna).
The album was released on November 5, by Aftermath Entertainment, Shady Records and Interscope Records. Its standard version had 16 tracks and the deluxe version included a second disc with five additional tracks. The Marshall Mathers LP 2 was Eminem's seventh album to debut atop the Billboard 200 and had the year's second-largest first-week sales. He was the first artist since the Beatles to have four singles in the top 20 of the Billboard Hot 100. In the United Kingdom, The Marshall Mathers LP 2 debuted at number one on the UK Albums Chart. The first American artist with seven consecutive UK number-one albums, he is tied with The Beatles for second place for the most consecutive chart-topping UK albums. The album secured Eminem's position as Canada's best-selling artist and was 2013's best-selling album.
On November 3, Eminem was named the first YouTube Music Awards Artist of the Year, and a week later he received the Global Icon Award at the 2013 MTV EMA Music Awards. On June 10, it was announced that Eminem was the first artist to receive two digital diamond certifications – sales and streams of 10 million and above – by the RIAA (for "Not Afraid" and "Love the Way You Lie"). On July 11 and 12, Eminem played two concerts in Wembley Stadium. At the 57th Grammy Awards, he received Best Rap Album award for The Marshall Mathers LP 2 and Best Rap/Sung Collaboration (with Rihanna) for "The Monster".
2014–2017
In the summer of 2014, Eminem and Rosenberg began using the hashtag #SHADYXV on social networking sites and Eminem wore a T-shirt with the hashtag onstage. This was later revealed to be the name of an upcoming Shady Records compilation. Shortly afterwards the first single from the album ("Guts Over Fear", featuring singer-songwriter Sia Furler) was released and the album's track list was released on October 29. Shady Records released a cypher to promote the album, in which Eminem did a seven-minute freestyle. "Detroit vs. Everybody" (the album's second single), with Eminem, Dej Loaf, Royce da 5'9", Danny Brown, Big Sean and Trick-Trick, was released on November 11. Shady XV, released on November 24 during Black Friday week, consists of one greatest-hits disc and one disc of new material by Shady Records artists such as D12, Slaughterhouse, Bad Meets Evil and Yelawolf. The album debuted at number three on the Billboard 200 chart, with first-week sales of 138,000 copies in the United States.
The Official Eminem Box Set, a career-spanning, 10-disc vinyl box set, was released on March 12, 2015. The set includes seven of Eminem's eight studio albums (excluding Infinite), the 8 Mile soundtrack, the compilation Eminem Presents: The Re-Up and the greatest hits collection Curtain Call: The Hits. Early in the year, it was announced that he would appear on Tech N9ne's "Speedom (Worldwide Choppers 2)". The song, also featuring Krizz Kaliko, was released on April 20. Eminem also appeared on Yelawolf's "Best Friend", the single from Love Story.
Eminem is the executive producer of the soundtrack on the sports drama Southpaw, with Shady Records. The first single from the soundtrack called 'Phenomenal' was released on June 2, 2015. Another single, "Kings Never Die" by Eminem featuring Gwen Stefani, was released on July 10, 2015 on YouTube via Eminem's Vevo account. Eminem was the first interview of Zane Lowe in Beats 1. The interview streamed online on the Beats 1 radio on July 1, 2015.
Eminem appeared on the public access show Only in Monroe, produced in Monroe, Michigan and was interviewed by guest host Stephen Colbert for an episode that aired July 1, 2015. In the episode Eminem sang snippets of Bob Seger songs at Colbert's prompting and briefly discussed Southpaw. In June 2015, it was revealed that he will serve as the executive producer and music supervisor on the TV series Motor City whose premise will be based upon the 2002 film Narc.
In September 2016, Eminem was featured on Skylar Grey's song, "Kill For You", which appears on her album, Natural Causes. On October 19, 2016, Eminem released a new song called "Campaign Speech", a political hip hop song and announced he was working on a new album. On November 17, 2016, Eminem released a remastered version of 'Infinite' on his YouTube VEVO channel. On November 22, 2016, Eminem released a trailer for a 10-minute short documentary called Partners in Rhyme: The True Story of Infinite.
2017–2019
In February 2017, Eminem appeared on "No Favors", a track from Big Sean's album I Decided. In the song, Eminem calls the newly elected President Donald Trump a "bitch" and also raps about raping conservative social and political commentator Ann Coulter, who is a Trump supporter, with a variety of foreign objects. Coulter responded to the lyrics, stating, "I think it's unfortunate that the left, from Berkeley to Eminem with his rap songs, has normalized violence against women, as Eminem has done." Eminem participated in the 2017 BET Hip Hop Awards' annual cypher, using his verse, a freestyle rap called "The Storm", to further criticize Trump and the administration for, among other things, Trump's focus on National Football League players' protests during "The Star Spangled Banner" over Hurricane Maria recovery efforts and lack of gun control reform in the wake of the 2017 Las Vegas shooting. Eminem ended the cypher by giving an ultimatum saying that Trump supporters cannot be his fans. The verse received wide praise among other rappers following its release. In October 2017, Eminem appeared on "Revenge", a track from Pink's album Beautiful Trauma. It was reported that the Secret Service interviewed Eminem in 2018–2019, regarding threatening lyrics towards President Trump and daughter Ivanka.
Starting in late October 2017, Eminem and Paul Rosenberg began teasing what fans speculated was the title of a new album titled Revival, in the form of advertisements for a fake medication of the same name. Later in November, the first single "Walk on Water" was released, which featured Beyoncé. The song was first performed, by Eminem, at the 2017 MTV Europe Music Awards on November 12, featuring Skylar Grey. He appeared on Saturday Night Live on November 18, performing "Walk on Water", "Stan" and "Love the Way You Lie" with Skylar Grey. On November 28, Dr. Dre posted a video confirming the album's release date as December 15, 2017. On December 8, Eminem released a promotional single titled "Untouchable", which featured a sample from the duo Cheech & Chong. Despite an online leak of the album two days prior, Revival was released as planned on December 15. On January 5, 2018, the second single "River" was released, which featured Ed Sheeran. It became Eminem's eighth consecutive album to top the US Billboard 200 upon release with 197,000 copies sold in its first week. As a result, he became the first musical act to have eight entries in a row debut atop the chart. The album was met with mixed reviews from music critics and is generally considered his worst album. In 2018, an extended edition of "Nowhere Fast" with Kehlani and a remix of "Chloraseptic" featuring 2 Chainz and Phresher were released from Revival.
On August 31, 2018, Eminem released his tenth studio album and first surprise album Kamikaze, making it his second full-length studio album in 8 months. The album topped the Billboard 200, making it his ninth album in a row to do so, after selling 434,000 units in the first week. The album was released as a response to criticism of Revival, his worst rated album. The album was promoted with three singles: "Fall", "Venom", from the 2018 film of the same name and "Lucky You". During the October 15, 2018 episode of the late-night television show Jimmy Kimmel Live!, Eminem performed the song "Venom" at the 103rd floor of the Empire State Building in New York City as a promotion of the album.
On December 1, Eminem released an 11 minute freestyle to his YouTube channel titled 'Kick off'. Eminem collaborated with several artists throughout early 2019, including Boogie, Logic, Ed Sheeran, 50 Cent and Conway the Machine. On February 23, 2019, to celebrate its 20th anniversary, Eminem released a re-issue of The Slim Shady LP, including acapellas, instrumentals and radio edited versions of tracks from the album. Eminem was among hundreds of artists whose material was destroyed in the 2008 Universal Studios fire.
2019–present
On January 17, 2020, Eminem released another surprise album Music to Be Murdered By. Recorded from 2019 to 2020, the album features guest appearances by Young M.A., Royce da 5'9", Q-Tip, Denaun Porter, White Gold, Ed Sheeran, Juice WRLD, Skylar Grey, Anderson .Paak, Don Toliver, Kxng Crooked, Joell Ortiz and Black Thought. The album debuted at number one on the Billboard 200, selling 279,000 album-equivalent units in its first week. Subsequently, Eminem became the first artist to have ten consecutive albums debut at number one in the US and one of six artists to have released at least ten US number-one albums. Music critics praised Eminem's lyrical abilities and the improved production after Kamikaze, while criticism directed towards the album's formulaic song structure, lack of innovation and shock value.
The lyrics of "Unaccomodating", in which Eminem referenced the 2017 Manchester Arena bombing, drew significant criticism, with many critics finding the lyrics objectionable. The mayor of Manchester denounced the song's lyrics, describing them as "unnecessarily hurtful and deeply disrespectful." The lyrics also drew widespread criticism from victims' relatives and others involved in the attack. On February 9, 2020, Mathers performed "Lose Yourself" at the 92nd Academy Awards. On March 9, 2020, the music video for the song "Godzilla" was released on YouTube through Lyrical Lemonade's channel. The video features Mike Tyson and Dr. Dre. As of June 12, 2021, it has 381.1 million views. On March 11, 2020, Music to Be Murdered By was certified Gold. On July 9, 2020, Kid Cudi's daughter Vada announced via social media that he was releasing a song with Eminem called "The Adventures of Moon Man & Slim Shady" the coming Friday.
On December 18, 2020, a deluxe edition of the album, titled Music to Be Murdered By – Side B, was released. Similar to Eminem's previous two albums, it was released without any prior announcement. It contains a bonus disc with sixteen new tracks, with guest appearances by Skylar Grey, DJ Premier, Ty Dolla Sign, Dr. Dre, Sly Pyper, MAJ and White Gold.] The album's release was accompanied by a music video for "Gnat", directed by Cole Bennett. Music to Be Murdered By – Side B is projected to debut on the Billboard 200 at number 3, with 70,000–80,000 album-equivalent units, including 25,000–30,000 in pure album sales. In the track "Zeus", he apologizes to Rihanna over a song in which he sided with Chris Brown, who pleaded guilty to felony assault involving her in 2009.
On September 28, 2021, he announced on his social media that he would be featured in a song with Polo G and Mozzy called "Last One Standing" by Skylar Grey for the soundtrack of the film, Venom: Let There Be Carnage, released on September 30, 2021.
On September 30, 2021, Eminem announced that he will perform at the Super Bowl LVI Halftime Show alongside Dr. Dre, Kendrick Lamar, Mary J. Blige, and Snoop Dogg.
On October 30, 2021, Eminem performed alongside LL Cool J at the Rock and Roll Hall of Fame ceremony.
Mentions in the news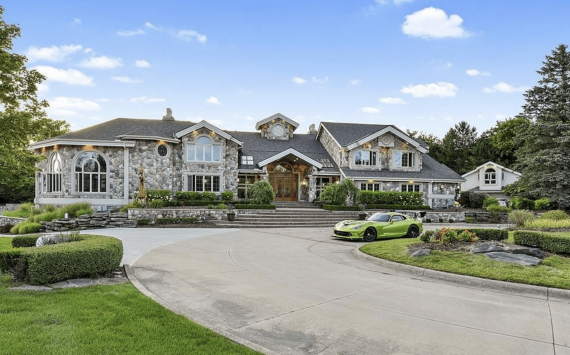 Born in one day
Days left until next birthday: 259 Days.
GlobalNY.biz pays special attention to the activities of famous people: politicians, officials, businessmen, bankers, cultural and sports figures. Their opinion largely determines the development of political, social and economic life in New York. The section is constantly edited by our journalists for the relevance of information. Here you can find information about CEOs and presidents of top New York companies, officials and public figures who play a key role in the development of the region.
The goal of the project is to create a comfortable information space for all market actors, as well as to acquaint the readership with business people in New York.
We have created an impressive database of people in New York, which contains information about a career path, education and other important information about a person.
Thanks to automatic counting of the number of mentions of a person in the news sections " New York News "and" New York Press Releases "on the portal the rating of popularity and influence of persons is formed. The GlobalNY.biz team monitors rating changes and rewards project participants for their success. In general, the rating of participants is based on an in-depth analysis of the activity of PR services of famous people, and also reflects the qualitative state of the information field formed by the media and press services around the organization.
Business People of New York is a project about people who, through their ideas, words and deeds, have a great influence on the development and prosperity of New York.
Alena Potapova
---
Development Director