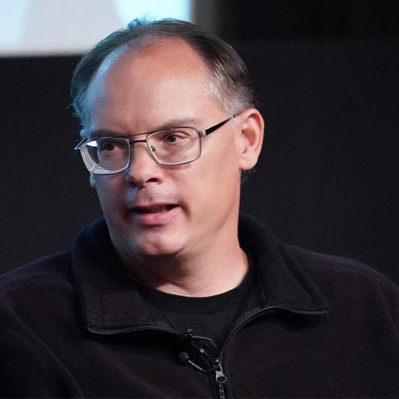 Content
Biography
Timothy Dean Sweeney is an American video game programmer, businessman and conservationist, known as the founder and CEO of Epic Games and as the creator of the Unreal Engine, a game development platform.
Early life
Sweeney was raised in Potomac, Maryland, the youngest of three brothers. At a young age, he became interested in tinkering with mechanical and electrical devices, and stated he had taken apart a lawnmower as early as five or six, and later built his own go-kart. He became interested in arcade games when they began to become popular in the late 1970s, knowing that like the mechanics devices he took apart and repaired, there were those that had programmed the games in the machines. Though the family got an Atari 2600, Sweeney was not as interested in the games for that, outside of Adventure, and later said he had not played many video games in his life and very few to completion.
At the age of 11, Sweeney visited his older brother's new startup in California, where he had access to early IBM Personal Computers. Sweeney spent the week there, learning BASIC and establishing his interest in programming; while he had had a Commodore 64 before, Sweeney was much more taken by how easy the IBM PC was to use. When his family got an Apple II, Sweeney began in earnest learning how to program on that, trying to make Adventure 2 in the spirit of the Atari 2600 game. Sweeney estimated that between the ages of 11 and 15, he spent over 10,000 hours teaching himself how to program using information on online bulletin boards, and completed several games, though never shared these with others. He also learned from his brothers concepts of entrepreneurship. As a teenager, he made a good deal of money by offering to mow lawns of wealthy residents in the area for half the price of professional services.
Founding of Epic Games
Sweeney attended the University of Maryland starting around 1989, where he studied mechanical engineering, though he was still fascinated by computers. Around this time, his father, who worked for the Defense Mapping Agency, gave him an IBM Personal Computer/AT. Sweeney established a consulting business, Potomac Computer Systems, out of his parents' home to offer help with computers, but it never took off and he shelved the company. Later, Sweeney had the idea of creating games that could be sold, programming them at night or over weekends outside college work. This first required him to create a text editor based on the Pascal language to be able to program the game, which led to the idea of making a game out of the text editor itself. This became the basis of ZZT. He let college friends and those around his neighborhood to provide feedback, and was aware it was something he could sell to other computer users. To distribute the game, Sweeney looked to the shareware model, and wrote to Scott Miller of Apogee Software, Ltd., a leading shareware producer at the time, for ideas on how to distribute ZZT. He revitalized Potomac Computer Systems for selling ZZT, fulfilling mail orders with help of his father. ZZT sold well enough, a few copies each day that came to about US$100 per day, that Sweeney decided to make developing games his career. Recognizing he needed a better name for a video game company, he renamed Potomac Computer Systems to Epic MegaGames.
Following ZZT, Sweeney started working on his next title, Jill of the Jungle, but found that he lacked the skills to complete this alone. He formed a team of four people to complete the game by mid-1992. For continued development, Sweeney sought out a business partner for Epic MegaGames, eventually coming to Mark Rein, who had just been let go from id Software. Rein helped with growing and managing the company; due to the company's growth, Sweeney did not end up getting his degree, short by one credit. Sweeney would later start work on the Unreal Engine, developed for the 1998 first-person shooter Unreal and licensed by multiple other video games. With the success of Unreal, the company relocated to North Carolina in 1999, and changed its name to Epic Games. Sweeney has filed several patents related to computer software.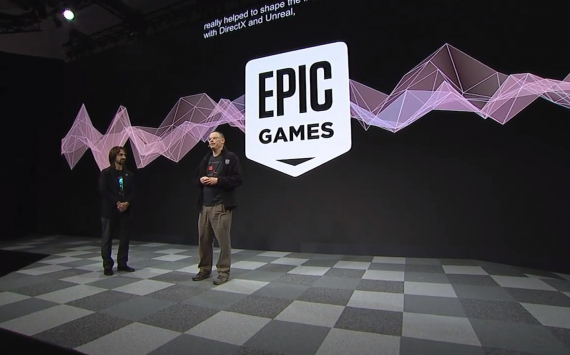 Born in one day
Days left until next birthday: 182 Days.
Quotes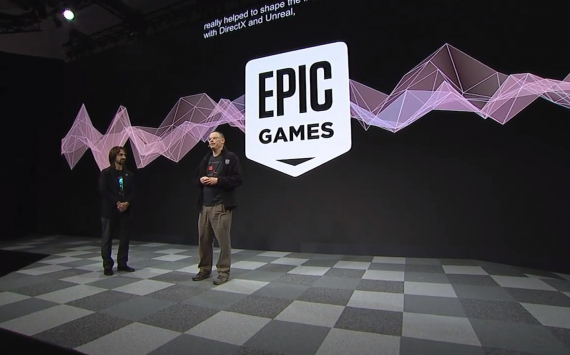 Google creates the illusion of openness by claiming to have alternative shops on its platform or by allowing direct downloads of third-party apps. Such instances are so rare that they are hardly indicative of Google's lack of monopoly in the Android system...
10 March 2021
GlobalNY.biz pays special attention to the activities of famous people: politicians, officials, businessmen, bankers, cultural and sports figures. Their opinion largely determines the development of political, social and economic life in New York. The section is constantly edited by our journalists for the relevance of information. Here you can find information about CEOs and presidents of top New York companies, officials and public figures who play a key role in the development of the region.
The goal of the project is to create a comfortable information space for all market actors, as well as to acquaint the readership with business people in New York.
We have created an impressive database of people in New York, which contains information about a career path, education and other important information about a person.
Thanks to automatic counting of the number of mentions of a person in the news sections " New York News "and" New York Press Releases "on the portal the rating of popularity and influence of persons is formed. The GlobalNY.biz team monitors rating changes and rewards project participants for their success. In general, the rating of participants is based on an in-depth analysis of the activity of PR services of famous people, and also reflects the qualitative state of the information field formed by the media and press services around the organization.
Business People of New York is a project about people who, through their ideas, words and deeds, have a great influence on the development and prosperity of New York.
Alena Potapova
---
Development Director