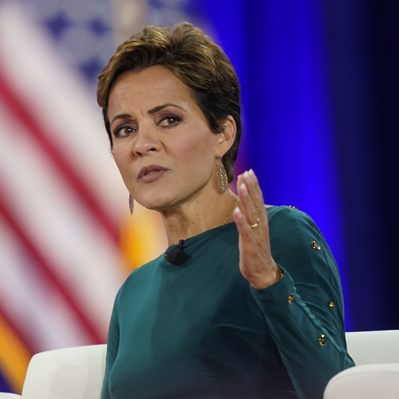 Content
Biography
Kari Ann Lake is an American politician and former television news anchor. She stepped down from her anchor role in March 2021, after working at Phoenix television station KSAZ-TV for 22 years.
Lake was the Republican nominee for governor of Arizona in the 2022 election. She was endorsed by former president Donald Trump for governor and lost to Democrat Katie Hobbs. She has since refused to concede her loss to Hobbs. During her gubernatorial run, Lake repeatedly promoted false claims that the 2020 presidential election was "stolen" from Trump and advocated imprisoning Hobbs and journalists on baseless allegations of their complicity.
Career
Media career
In May 1991, Lake began working at KWQC-TV in Davenport, Iowa, as an intern while attending the University of Iowa. She later became production assistant before joining WHBF-TV in Rock Island, Illinois, to be a daily reporter and weekend weathercaster in 1992. In August 1994, Lake was hired by KPNX in Phoenix, Arizona, to be the weekend weather anchor. She later became evening anchor at KPNX before relocating to work for WNYT in Albany, New York, in the summer of 1998, when she replaced Chris Kapostasy.
Lake returned to Arizona in 1999 and became an evening anchor for KSAZ-TV (Fox 10 Phoenix). While at KSAZ, Lake interviewed President Barack Obama in 2016 and President Donald Trump in 2020.
In her last years working in the media, Lake shared false and unverified information on social media, prompting criticism and acquiring a reputation as a provocateur. In 2018, she opposed the Red for Ed movement, which sought more funding for education through strikes and protests, claiming that movement was a "big push to legalize pot"; she later apologized for the statement (saying that she "made an incorrect conclusion") and, according to the station's regional human resources director, subsequently took an unexpected month-long leave from her position at the station. In July 2019, Lake was caught on "hot mic" footage promoting her account on the web platform Parler. She shared COVID-19 misinformation on Twitter and Facebook in April 2020. Lake's statements and actions made her a divisive figure among colleagues in her last years at the station.
In March 2021, she announced her departure from KSAZ, one day after FTVLive, a television news industry site, published a video clip of Lake at the Conservative Political Action Conference (CPAC) in Orlando; the website questioned whether Lake was there as a journalist or as a member of a movement. In June 2021, she announced her campaign for governor.
Political career
Lake was a member of the Republican Party until November 3, 2006, when she changed her registration to become an independent. She registered as a Democrat on January 4, 2008, the day after the Iowa Democratic presidential caucuses were won by Obama. Lake returned to being a Republican on January 31, 2012. She explained leaving the Republican Party in 2006 as a reaction to the then-ongoing Iraq and Afghanistan wars. She had supported John Kerry in 2004 and Barack Obama in 2008. She also made several donations to Democratic presidential candidates. After launching her campaign for governor in 2021, Lake cited Trump, Ronald Reagan, and Arizona Republican Party chair Kelli Ward, all former Democrats, as precedent for her party-switching.
Lake filed paperwork in June 2021, to seek the Republican nomination for governor of Arizona in the 2022 election to succeed incumbent governor Doug Ducey, who is term-limited. Four candidates sought the Republican nomination: Lake; former real estate developer and Arizona Board of Regents member Karrin Taylor Robson; Paola Tulliani Zen, and Scott Neely. Lake and Robson were the front-runners, leading in polling and fundraising.[28] A fifth Republican candidate, ex-congressman Matt Salmon, dropped out of the race after trailing in polls and endorsed Robson.
Throughout her campaign, Lake was described as "a champion of the far-right" movement in the United States. Lake received Donald Trump's endorsement in September 2021. The primary was seen as a "battle" between Republicans aligned with Trump and establishment Republicans. Robson was supported by figures such as former Vice President Mike Pence, governor Ducey, and former New Jersey governor Chris Christie. By the end of 2021, Lake had raised $1.4 million from 12,000 sources. Lake centered her campaign on promoting the false claim that the 2020 presidential election in Arizona and nationwide was "rigged and stolen"; Boris Epshteyn, a former Trump White House aide who promoted Trump's efforts to overturn the election results, attributed her victory in the Republican primary, despite being "outspent 10-to-1," on her stance. Lake won the Republican primary in Arizona on August 2, 2022, winning in all counties.
After winning the Republican primary, Lake said that "we're all big boys and big girls", urging people to "come together"; however, within a week of that victory, Lake said: "We drove a stake through the heart of the McCain machine". Later in early November, Lake participated in a campaign event where she told "McCain Republicans" to "get the hell out!" Lake also called the traditional Republican party as "the party of McCain", and then stated: "Boy, Arizona has delivered some losers, haven't they?" Her statements were in contrast to her past description of John McCain (Arizona's former Republican Senator) four years earlier, after his death, as "courageous", "a war hero, icon and a force to be reckoned with".
Democratic gubernatorial candidate Katie Hobbs refused to debate Lake during the election. However, both attended a gubernatorial candidate forum in September 2022, held by the Arizona Chamber of Commerce and Industry, where they separately answered questions.
On October 16, 2022, Lake twice refused to say that she will accept the result if she does not win the election: "I'm going to win the election, and I will accept that result."
Multiple media outlets projected on November 14, 2022, that Lake had lost the gubernatorial election to Hobbs. Lake's reaction to this was tweeting that "Arizonans know BS when they see it." On November 17, Lake still refused to concede her loss, and announced she was assembling a legal team to challenge the results. Vote counting ended on November 21, with Lake having 17,116 fewer votes than Hobbs in unofficial results, an overall difference of 0.66%, which would not trigger an automatic recount. Arizona's official election results are due to be published on December 5.
Lake alleged voter disfranchisement due to ballot printing problems and long waiting lines in Maricopa County, which had elections run by local Republican officials. In 70 out of 223 Maricopa County polling sites, voting machine ballots were printed too lightly to be read by tabulators; the problem was caused by a printer setting which had not shown widespread issues during prior testing. If voters did not want to wait in line for the issue to be fixed, they could leave to vote at another Maricopa County polling site, with wait times for polling sites being shown online, and many polling sites had little to no waiting lines, stated Maricopa County election officials. Alternatively, voters could drop their ballots into a secure box ("Box 3"), with these ballots being later tabulated at Maricopa County's elections headquarters, under monitoring from observers from both parties; ultimately, around 17,000 Maricopa County ballots were dropped into Box 3.
Bill Gates, the Republican chair of Maricopa's Board of Supervisors, partially blamed the long lines on Arizona Republican Party chairwoman Kelli Ward for discouraging voters from using Box 3; she had claimed that Box 3 should not be used as "Maricopa County is not turning on their tabulators downtown today".[86][94] Lake herself told her supporters to stay in line to vote, while a lawyer for Lake's campaign assuaged concerns about using Box 3 to vote. Lake's campaign filed a lawsuit on Election Day to extend voting for another three hours, but Maricopa County Superior Court Judge Tim Ryan declined to do so, stating: "The court doesn't have any evidence that any voter was precluded from their right to vote".
While Lake alleged that Republican-dominated areas in Maricopa County were disproportionately affected by the printing problems, The Washington Post found that the percentage of registered Republicans in affected precincts (37%) was very close to the percentage of registered Republicans across Maricopa County (35%), and also found that some Democrat-dominated areas also faced the printing problems. Meanwhile, The New York Times analyzed 45 claims of irregularities reported by voters, finding that in 34 of these 45 claims, the voters were able to cast their vote despite an inconvenience; while for the others, three raised problems with voter registration; seven gave unclear accounts as to what exactly happened; and only one said she had been denied the opportunity to vote, though she acknowledged she had arrived at her polling place at the time it closed.
Mentions in the news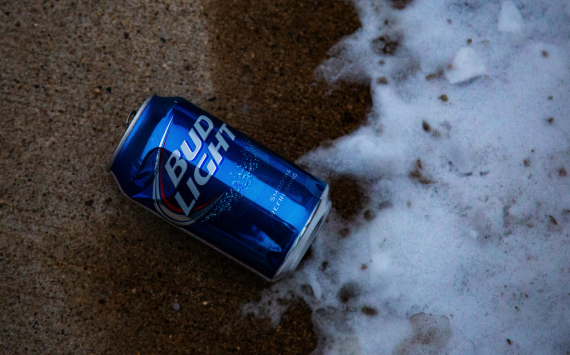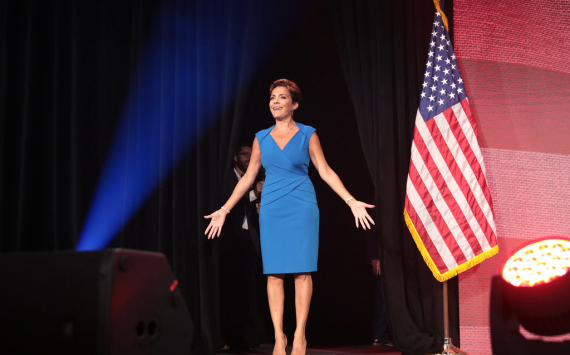 Born in one day
Days left until next birthday: 327 Days.
GlobalNY.biz pays special attention to the activities of famous people: politicians, officials, businessmen, bankers, cultural and sports figures. Their opinion largely determines the development of political, social and economic life in New York. The section is constantly edited by our journalists for the relevance of information. Here you can find information about CEOs and presidents of top New York companies, officials and public figures who play a key role in the development of the region.
The goal of the project is to create a comfortable information space for all market actors, as well as to acquaint the readership with business people in New York.
We have created an impressive database of people in New York, which contains information about a career path, education and other important information about a person.
Thanks to automatic counting of the number of mentions of a person in the news sections " New York News "and" New York Press Releases "on the portal the rating of popularity and influence of persons is formed. The GlobalNY.biz team monitors rating changes and rewards project participants for their success. In general, the rating of participants is based on an in-depth analysis of the activity of PR services of famous people, and also reflects the qualitative state of the information field formed by the media and press services around the organization.
Business People of New York is a project about people who, through their ideas, words and deeds, have a great influence on the development and prosperity of New York.
Alena Potapova
---
Development Director