2 April 2021
2986
5 min.
1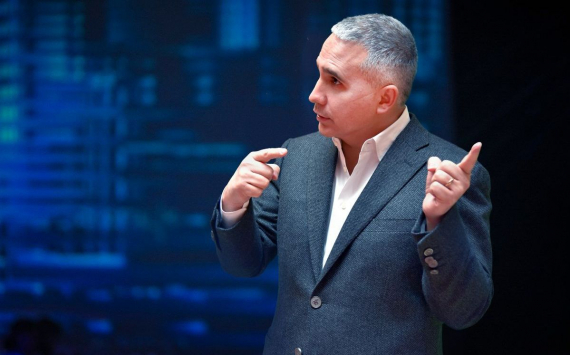 Mehrzad Manuel Ferdows, a leading entrepreneur, advisor, investor, and industrial Engineering graduate from the University of Southern California has given a speech at a conference held in Dubai about meritocracy.
Mehrzad Ferdows stated that any organization recruiting and retaining top talents to stay focused and effective is in part cultivating meritocracies. This implies that when the best individuals are hired and promoted solely based on their talent; there are higher chances of creativity and therefore success within the organization. Subsequently, formal frameworks have been for guaranteeing that workers are judged exclusively by their efforts, skills, abilities, and performances by progressive-minded organizations with little regard to sex, race, or nationality. Implementing performance reward systems, executives, for instance, take major steps to demonstrate their sense of duty concerning meritocracy.
Mehrzad Ferdows elaborated advantages of Implementing Meritocracy in an Organization
Mehrzad Ferdows reiterated that one of the most effective systems to lead organizations is via meritocracy since individual goals, a considerably more fascinating toolbox that is used to both promoting people and achieving company goals, are prioritized. Furthermore, the most capable individuals are made happier than under different frameworks thus keep them around while moving the lesser skilled out in the long run. Meritocracy helps prioritize performance and uses it as a scale for bonuses, promotions, and other rewards. A key significance to meritocracy is when it builds up opportunities to make employers learn from more skilled employees which, in essence, leads to more self-development. Mehrzad Ferdows restated that regardless of their race, classes, and socio-economic backgrounds, meritocracy will promote equal grounds for employees working in an organization. Though it may not guarantee, meritocracy corroborates the smooth running of the system by endorsing the efficiency and effectiveness of government organizations. By crediting individuals based on their achievements and merits meritocratic systems are effortlessly managed while patronage systems assign positions or work bases on relationships with the people on top which would cause problems as the appointments in the government are expected to have competencies and personal attributes to effectively drive performance by ensuring integrity, transparency and accountability at all time making significant rational decisions that impact economies socially or culturally. Also, systems ruled by talented people will have systematic decision-making with faster processes and the rate of corruption is expected to be lesser. Needless to mention, in an association that practices meritocracy, not only everybody has the privilege to express their ideas, share their experiences transparently to uplift organizations but they are also urged to share their ideas regularly which ensures more creativity and productivity with a greater sense of being an effective and efficient member of the organization. Leaders in meritocratic systems listen to ideas expressed by everyone and make decisions based on those regarded as the best.
The Disadvantages of Meritocracy
Mehrzad Ferdows argues that meritocracy is not, by all means, advantageous as there are several drawbacks in every system. The first and foremost disadvantage is since merit in most cases is determined by education can prove to be unaffordable in some countries. Also, difficulties in acquiring higher education transform meritocracy to elitism which deals with a selected group with certain ancestry, intrinsic quality, high intellect, wealth, special skills, or experience who are thought to be more constructive to society as a whole deserving influence or authority more than other groups in the society. Mehrzad Ferdows added that the obstacles in pursuit of higher education may create a lack of opportunities for the lower and middle class and therefore organizations that will focus on recruiting employees based on their education may miss taking advantage of many skillful individuals. Meritocracy, based on the fact of rewarding an individual's effort may disregard the fact that not all people start in the same position due to out-of-control circumstances.
How can an organization Build Meritocracy?
Mehrzad Ferdows contributed that meritocracy is an efficient system of assigning power positions, be it in a government or some organization it has proven to be effective over time. Undoubtedly, it requires a clear and definite description of "merit" and it should be ensured that this merit is within the reach of all the members of society. Mehrzad Ferdows stated further that meritocracy entails strategies to be implemented by managers if they aspire to succeed at any stage of their business. This could be assured by empowering the leaders, fostering passion among the organization, and the most crucial part which is encouraging a culture of listening. By empowering leaders, regardless of whether the leader is an individual contributor or a people manager, equipping them with the tools they need to succeed and move the organization forward is an essential yet somewhat disregarded issue. The next pack of strategies, to foster passion all over the organization, is a key to direct members towards a path that enables them to follow their passion. This system of rewarding which is the foundation of meritocratic systems will lead individuals to take additional projects or mentor and lead a team and is not limited to simple promotions with a new title. Mehrzad Ferdows emphasized that in a meritocracy, having great ideas does not guarantee great leadership qualities but these ideas must be genuine and brand new. Executives should be asked to encourage an environment that promotes listening and sharing. Mehrzad Ferdows concluded that it is almost impossible to have a meritocratic organization unless ideas are permitted to flow freely.
About Mehrzad Manuel Ferdows:
Mehrzad Ferdows is a leading entrepreneur, advisor, investor, and industrial engineering graduate from the University of Southern California.
NEW YORK NEWS
News from GlobalNY.biz is the freshest and most relevant information about high-profile events in the region. The task of the resource's news feed is to convey to readers with maximum accuracy and objectivity information about important events in business, politics, economy, healthcare, culture and other spheres of life in New York.
GlobalNY.biz news is a coverage of economic processes taking place in New York, the latest news of public life, incidents and an overview of political events. New York news is information about the activities of small and medium-sized businesses, the work of housing and communal services and utilities, the implementation of significant projects.
The site's journalists describe not only the life of the region, but also talk about the current state of the US economy. Everything you need to know about innovations in the field of industry and agriculture, economy and power is collected in the "News" section at GlobalNY.biz.
New York news quickly informs the reader, shows the real picture and opens up hot topics. Communication with government structures and business enables us to provide our readers with reliable, information-rich material. The main page of the portal contains the key news of New York!
Alena Potapova
---
Development Director