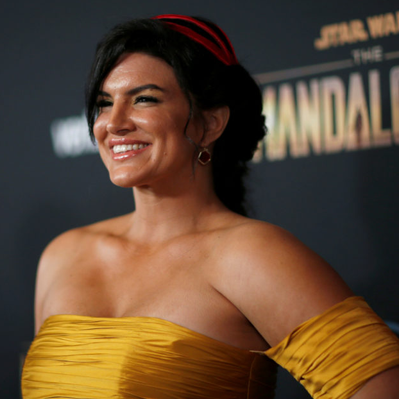 Content
Biography
Gina Joy Carano is an American actress, television personality, fitness model, and former mixed martial artist (MMA). She competed in EliteXC and Strikeforce from 2006 to 2009, where she compiled a 7–1 record. Her popularity led to her being called the "face of women's MMA", although Carano rejected this title. Carano and Cris Cyborg were the first women to headline a major MMA event during their 2009 Strikeforce bout. She retired from competition after her first professional defeat to Cyborg.
Transitioning from the ring to the screen, Carano landed her first major role as the lead of the action film Haywire (2011), which was followed by appearances in the films Fast & Furious 6 (2013) and Deadpool (2016). Carano also portrayed Cara Dune in the first two seasons of the Disney+ space Western series The Mandalorian from 2019 to 2020. Following a series of controversial posts she made to social media, Lucasfilm announced in 2021 that she would not return for the third season.
Early life
Carano was born in Dallas County, Texas, and raised in Las Vegas, Nevada, the daughter of Dana Joy Cason and casino executive and former professional football player Glenn Carano. She has two sisters, one older and one younger. She was raised by her mother after her parents divorced when Gina was 7. She has said that her family celebrate "an Italian festival" every year, though she is of a "small percentage of Italian" descent.
Carano graduated from Trinity Christian High School in Las Vegas, Nevada, where she led the girls' basketball team to a state title. She also played volleyball and softball. She attended the University of Nevada, Reno for a year and then University of Nevada, Las Vegas for three years, majoring in psychology.
Television and film career
Carano starred in the 2005 cult film Ring Girls. Based on true events, Ring Girls is a fast-paced story about five American women from Las Vegas who take on the ultimate challenge of fighting the best Muay Thai fighters in the world.
Along with Lisa King, Carano served as a mentor to aspiring fighters in the 2007 Oxygen reality series Fight Girls. She appeared as "Crush" on the NBC show American Gladiators, in which she starred in the workout video of the show along with Monica Carlson (Jet), Jennifer Widerstrom (Phoenix), Michael O'Hearn (Titan), Tanoai Reed (Toa) and Don "Hollywood" Yates (Wolf). The DVD was released on December 16, 2008.
She appeared in Command & Conquer: Red Alert 3 as Natasha, a purchasable hero unit, portraying the Soviet sniper/commando in various cut scenes. She is featured in the Michael Jai White film Blood and Bone[50] (2009).
In September 2009, Carano landed the leading role in the spy thriller movie Haywire (2011), directed by Steven Soderbergh. Christy Lemire of the Associated Press stated: "Carano's dialogue delivery may seem a bit stiff — and she has acknowledged that Soderbergh made some tweaks to her voice in post-production — but she has tremendous presence: an intriguing mix of muscular power and eye-catching femininity." She describes her knockout fight with co-star Michael Fassbender:
We were brutal to each other. He was slamming me into the wall. He slammed my head so hard, I lost it for a second — I went white. And at one point, our knees clashed, and he got a limp.

In February 2012, Carano was cast in In the Blood (2014), an action thriller directed by John Stockwell. The film is set in motion when a husband disappears while vacationing in the Caribbean with his wife, played by Carano. The grieving wife passionately and recklessly pursues the men whom she believes kidnapped and killed him. Stockwell stated, "This role will showcase not only Gina's fighting skills but also her acting abilities as her character struggles to rein in her violent past."
In September 2012, Carano signed on as the lead in an all-female ensemble action film described as the female version of The Expendables. Producer Adi Shankar said, "I don't know how I'm supposed to make a movie that is supposed to be the female version of The Expendables without Gina Carano in it. It would be like making Twix without caramel or Jamba Juice without Jamba."
Carano co-starred in Fast & Furious 6 (2013) as a member of Diplomatic Security Service (DSS) Special Agent Luke Hobbs' (Dwayne Johnson) team. Critics were united in their praise of Carano's performance. Richard Roeper of the Chicago Sun-Times wrote, "Gina Carano is BIG fun to watch.
In July 2013, she and comic book creator Rob Liefeld announced they were working on a big-screen adaptation of Liefied's Avengelyne in which Carano would star as a fallen angel, who is sent to Earth with a mission to find and protect 'the one', a person who holds the key to saving mankind from demons and other monsters.
Carano appeared in the 2013–2014 Fox series Almost Human episode "Unbound", where she played the part of an XRN combat android named Danica.
She co-starred in the 2015 film Extraction, and she played Angel Dust in the 2016 film Deadpool.
In December 2018, she was announced as part of the cast of The Mandalorian, Lucasfilm's first live-action Star Wars television series. She portrayed the character Cara Dune with a first appearance in the fourth episode of the first season titled "Chapter 4: Sanctuary". Carano initially believed she would be playing the role of a female Wookiee, and was surprised to "find that was one of the few people that you were actually going to see her face." She played the role in seasons 1 and 2.
On February 12, 2021, two days after Carano was ousted from Lucasfilm for controversial social media posts, she revealed that she would be undertaking a new movie project with conservative media company The Daily Wire.
Born in one day
Days left until next birthday: 132 Days.
Quotes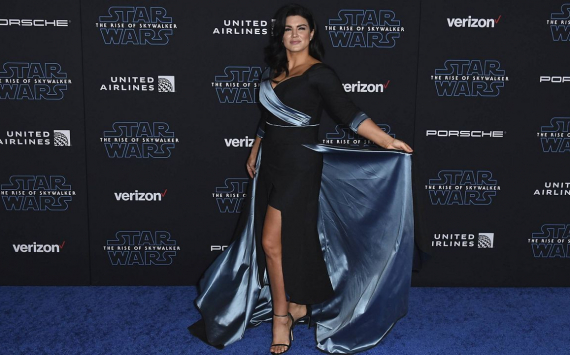 The Daily Wire is helping me realise my dream of making my own film. I have been praying and my prayers have been answered. I want to give hope to all those who live in fear of being 'cancelled' by a totalitarian mob
14 February 2021
GlobalNY.biz pays special attention to the activities of famous people: politicians, officials, businessmen, bankers, cultural and sports figures. Their opinion largely determines the development of political, social and economic life in New York. The section is constantly edited by our journalists for the relevance of information. Here you can find information about CEOs and presidents of top New York companies, officials and public figures who play a key role in the development of the region.
The goal of the project is to create a comfortable information space for all market actors, as well as to acquaint the readership with business people in New York.
We have created an impressive database of people in New York, which contains information about a career path, education and other important information about a person.
Thanks to automatic counting of the number of mentions of a person in the news sections " New York News "and" New York Press Releases "on the portal the rating of popularity and influence of persons is formed. The GlobalNY.biz team monitors rating changes and rewards project participants for their success. In general, the rating of participants is based on an in-depth analysis of the activity of PR services of famous people, and also reflects the qualitative state of the information field formed by the media and press services around the organization.
Business People of New York is a project about people who, through their ideas, words and deeds, have a great influence on the development and prosperity of New York.
Alena Potapova
---
Development Director