16 September 2021
3448
4 min.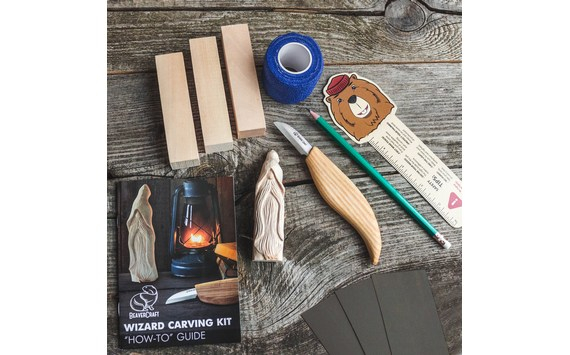 Hello there, folks! Today I'd like to discuss such a valuable topic as wood carving for beginners: how to decide on the tools, what you need and so on. I'm quite sure that if you are here, you've already read a couple of articles on the theme and are simply looking for some additional guidance. Well, I'll be happy to help.
There are a couple of things to consider while thinking about starting with wood carving. Where to get the tools? (the answer to this question got extremely important in the times of the lockdown) What are the best tools to start with? What do I need to begin my way in wood carving? Is whittling an expensive hobby? Is it difficult to learn? How to get started?
I'll try to answer all of these questions and you'll simply need to think about how my answers are applicable to you.
Where to get the tools?
Thankfully, the Internet hasn't been on a lockdown. And while it can get trickier than usual to get the tools or wood from any local store, wood carving online store is a great option for all of us stuck at home or simply not wanting to go somewhere. Amazon, Ebay - there are a whole lot more places where you can get anything for carving, I just named these because that's where I go. 
When shopping online, you need to pay attention to a couple of things. First of all, make sure you read the reviews for the products you are willing to buy. Sometimes you'll lose the wish to buy them after reading. 
Secondly, read carefully the part about shipping - where they send their products, how long the shipping will take and how much it is going to cost. Sometimes you will get this information only after starting to fulfill an order, so read whatever there is on the topic from the seller. If you are buying on their website and not Amazon or any platform that is responsible for shipping - don't trust the ones that don't give even approximate information about the shipping (at least I wouldn't).
Best wood carving tools
Now that we know where to buy, we need to figure out what exactly we need to buy. And answering one of the questions above - you don't necessarily need to buy expensive tools to start wood carving. Sometimes a middle-priced nice carving knife and a set of wooden blocks are more than enough for you to set off. 
So how to choose wood carving tools if you are only starting to get acquainted with this hobby? My personal advice would be to start with beginner kits or sets that are prepared specifically for someone who has only approximate knowledge on what they need. Look for BeaverCraft beginner sets, for example - those are not expensive and they have everything included: wood, tools, patterns for carving, tutorials and even a honing compound for your tools so you could polish them.
If you are set on buying separate tools for yourself, the same BeaverCraft has got quite a few options for you to invest in. And they are not expensive at all! Of course, you may choose a more pricey candidate if you believe that's telling about the quality. I am not so sure about that.
Must haves to start wood carving
So what do you need to take up the exciting hobby of carving?
Of course, you need to have wood. I recommend getting some basswood blocks since it's the easiest wood to work with, especially fitting for beginners. Then you'll need some tools. And for that you have to understand what each of the tools can do.
A carving knife is what you need for shaping the wood overall, getting some rough details on it and creating the pattern. For finer details, lining and deep pattern parts you might need some chisels or gouges. Those instruments are useful for getting detailed but for general carving I'd still insist on getting a knife for general carving. So if you are planning to start with something abstract or not a lot of details - you can leave purchasing gouges and chisels for the better times.
Another thing you certainly need is the equipment for safety. Don't forget to get a safety tape, a thumb guard and an apron - they will save you the trouble of damaging your clothes and yourself.
How To Get Started Wood Carving
When you've got all of the tools and needed equipment, it's time to go. Prepare a workplace for yourself - it must have a lot of natural (or white artificial) light, stable ground (but not very hard because you might damage the tools if you happen to drop them) and not humid air. 
You also need an idea of what you are going to carve. Look for the projects on Pinterest, carvers' forums or some blogs that offer beginner projects.
Happy wood carving and stay safe!
Related news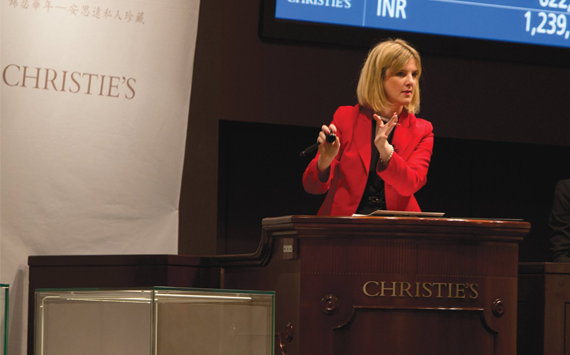 NEW YORK NEWS
News from GlobalNY.biz is the freshest and most relevant information about high-profile events in the region. The task of the resource's news feed is to convey to readers with maximum accuracy and objectivity information about important events in business, politics, economy, healthcare, culture and other spheres of life in New York.
GlobalNY.biz news is a coverage of economic processes taking place in New York, the latest news of public life, incidents and an overview of political events. New York news is information about the activities of small and medium-sized businesses, the work of housing and communal services and utilities, the implementation of significant projects.
The site's journalists describe not only the life of the region, but also talk about the current state of the US economy. Everything you need to know about innovations in the field of industry and agriculture, economy and power is collected in the "News" section at GlobalNY.biz.
New York news quickly informs the reader, shows the real picture and opens up hot topics. Communication with government structures and business enables us to provide our readers with reliable, information-rich material. The main page of the portal contains the key news of New York!
Alena Potapova
---
Development Director