24 January 2022
3236
1 min.
6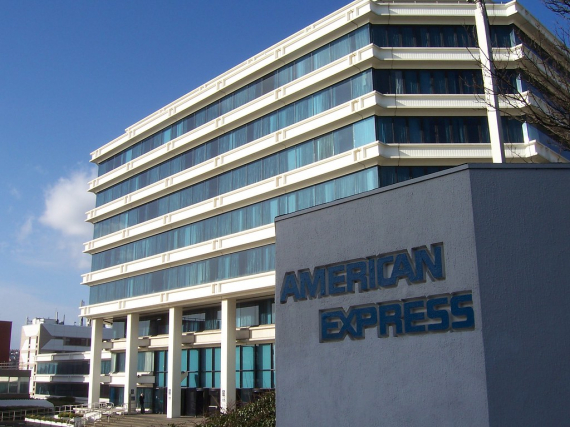 American Express Company (NYSE: AXP) will hold an Investor Day on March 16, 2022, beginning at 1 p.m. Eastern. Chairman and Chief Executive Officer Stephen J. Squeri, Vice Chairman and Chief Financial Officer Jeffrey C. Campbell, and other senior leaders will discuss the company's strategy, initiatives and business trends.
Additional details will be shared at a later date on the American Express Investor Relations website at http://ir.americanexpress.com. A live webcast of the presentations will be available on the site, as well as a replay following the event.
ABOUT AMERICAN EXPRESS
American Express is a globally integrated payments company, providing customers with access to products, insights and experiences that enrich lives and build business success. Learn more at americanexpress.com and connect with us on facebook.com/americanexpress, instagram.com/americanexpress, linkedin.com/company/american-express, twitter.com/americanexpress, and youtube.com/americanexpress.
Key links to products, services and corporate responsibility information: personal cards, business cards, travel services, gift cards, prepaid cards, merchant services, Accertify, Kabbage, Resy, corporate card, business travel, diversity and inclusion, and corporate responsibility.
Source: American Express Company
Location: Global
Media:
Leah M. Gerstner, Leah.M.Gerstner@aexp.com, +1.212.640.3174
Andrew R. Johnson, Andrew.R.Johnson@aexp.com, +1.212.640.8610
Investors/Analysts:
Vivian Y. Zhou, Vivian.Y.Zhou@aexp.com, +1.212.640.5574
Melanie L. Michel, Melanie.L.Michel@aexp.com, +1.212.640.5574
Persons5 and Companies1 in the news
NEW YORK PRESS RELEASES
GlobalNY.biz Press Releases are the latest news from New York companies.
Official press releases of New York companies are regularly published on the resource. You can find out the latest news of enterprises in the corresponding section on the main page. Placing press releases is a traditional and effective way to promote your business. It allows organizations to announce themselves and their products and services to the widest possible audience. In this case, the informational occasion can be anything: attracting people to an event or conference, highlighting new products or personnel appointments. If you set a goal to draw attention to your information, then GlobalNY.biz will become your reliable assistant in this matter. Thanks to the portal, your press release will be seen by reviewers of leading Internet publications, clients and partners.
GlobalNY.biz allows representatives of companies and organizations in New York to independently post a press release when registering on the resource. The most important feature of GlobalNY.biz is that all publications of New York companies fall into the archives and will be available from the search for a long time. You just need to add the press release to the news feed.
GlobalNY.biz offers its customers a subscription service that allows companies to regularly publish press releases on favorable terms. In addition, the business portal makes it possible to more fully tell about the life of the company by adding photos and videos, personas and employee quotes. All information materials have active links and will lead potential customers to your resource.
Alena Potapova
---
Development Director