28 September 2020
2125
3 min.
1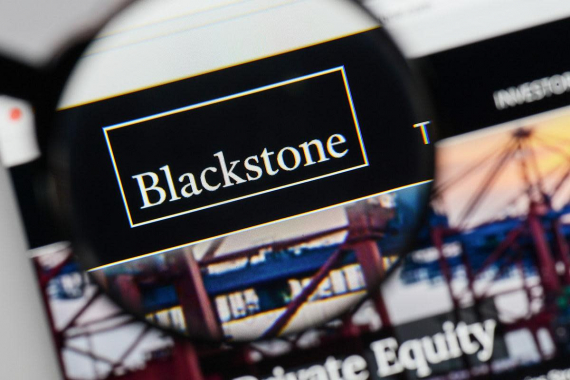 September 24, Blackstone (NYSE: BX) announced that private equity funds managed by Blackstone Energy Partners have closed the sale of their approximately 42% stake in Cheniere Energy Partners, L.P. to Brookfield Infrastructure and funds managed by Blackstone Infrastructure Partners. The transaction values the approximately 42% stake at $7 billion.
The sale represents the culmination of Blackstone Energy Partners' 8+ years of involvement with Cheniere. In 2012 Blackstone Energy Partners and its affiliates invested $1.5 billion in Cheniere Energy Partners to build the first two liquefaction trains at the Sabine Pass LNG facility in Louisiana. Sabine Pass was the first LNG export facility in the lower 48 states, providing a critical link between North American gas producers and growing international LNG demand centers. The construction of Sabine Pass created 5,000 US jobs and continues to support American energy independence, generate export revenues, and provide cleaner, more affordable energy to millions of people worldwide.
Commenting on the transaction, David Foley, Global Head of Blackstone Energy Partners said: "Blackstone's early equity commitment to Cheniere enabled the timely construction of Sabine Pass, the first LNG export facility in the lower 48 states and one of the largest construction projects in the U.S. I'm proud of the success of the project, the support we were able to provide to Cheniere's outstanding executive management team as they ably dealt with various challenges over the years and the tremendous return we delivered for our investors."
Jack Fusco, Chief Executive Officer, Cheniere said: "Cheniere is grateful for the collaborative and mutually beneficial partnership we have had with Blackstone Energy Partners over the past eight years. Today, Sabine Pass is a world-scale LNG complex, providing flexible, reliable, and cost competitive U.S. LNG to markets worldwide, and I would like to thank David Foley and the Blackstone team for their contributions to Cheniere's many successes. We still have much to accomplish at Cheniere, and I look forward to working alongside Blackstone Infrastructure Partners and Brookfield Infrastructure Management to achieve our shared goals."
Sean Klimczak, Global Head of Blackstone Infrastructure Partners added: "Under the leadership of Jack Fusco and his team, Sabine Pass has successfully transitioned from a construction project to a global leader in the LNG sector. Cheniere benefits from long-term contracted revenues across a diverse set of investment-grade counterparties, generating the stable and growing cash flows we seek to add to our infrastructure investment portfolio. Our team is excited to partner with Brookfield to invest in this large-scale, high quality infrastructure company."
Jefferies LLC and Morgan Stanley acted as financial advisors to Blackstone Energy Partners, while Latham & Watkins acted as legal advisor. Rothschild & Co acted as financial advisor to Blackstone Infrastructure Partners, while Simpson Thacher & Bartlett served as legal advisor.
NEW YORK PRESS RELEASES
GlobalNY.biz Press Releases are the latest news from New York companies.
Official press releases of New York companies are regularly published on the resource. You can find out the latest news of enterprises in the corresponding section on the main page. Placing press releases is a traditional and effective way to promote your business. It allows organizations to announce themselves and their products and services to the widest possible audience. In this case, the informational occasion can be anything: attracting people to an event or conference, highlighting new products or personnel appointments. If you set a goal to draw attention to your information, then GlobalNY.biz will become your reliable assistant in this matter. Thanks to the portal, your press release will be seen by reviewers of leading Internet publications, clients and partners.
GlobalNY.biz allows representatives of companies and organizations in New York to independently post a press release when registering on the resource. The most important feature of GlobalNY.biz is that all publications of New York companies fall into the archives and will be available from the search for a long time. You just need to add the press release to the news feed.
GlobalNY.biz offers its customers a subscription service that allows companies to regularly publish press releases on favorable terms. In addition, the business portal makes it possible to more fully tell about the life of the company by adding photos and videos, personas and employee quotes. All information materials have active links and will lead potential customers to your resource.
Alena Potapova
---
Development Director