Calculation of compatibility
A. and B.
A. was born in the year of the Rooster. According to the European zodiac - Leo. B. was born in the year of the Snakes. According to the European zodiac - Scorpio. Character compatibility index Leo and Scorpio is 72%. Chinese zodiac signs compatibility index Snakes and Rooster is 80%. Final compatibility index - 76%.
Compatibility Leo and Scorpio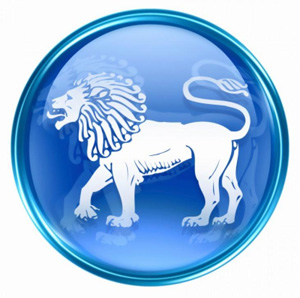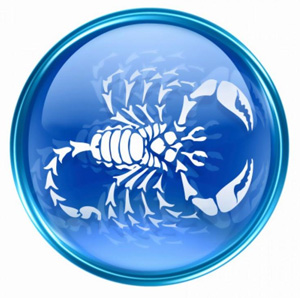 Zodiac Compatibility
| | | | | | |
| --- | --- | --- | --- | --- | --- |
| Compatibility | Business | Love | Marriage | Sex | Friendship |
| 72% | | | | | |
Compatibility description
Leo Scorpio Compatibility
Leo and Scorpio are influenced by the fire and water elements, respectively. Representatives of these signs are usually drawn to each other, but their compatibility is not very high. The thing is that there are many contradictions: any union will have many negative consequences, especially for Leo. It is very difficult for him to maintain a leadership position in the company of Scorpio.
Leo and Scorpio
Love compatibility
A woman always strives to be a leader. She is naturally very brave, ambitious and loyal. At the same time, a lady can be jealous of her lover and constantly take offense at him. Devotion is considered a feature of the character of such women. These girls always follow the call of their hearts, value honesty, they expect the chosen ones to have similar qualities.
The man is an adventurer, in general he tries to live relaxed, travel as often as possible. Representatives of this sign can be caring, kind, loyal, honest, optimistic. Negative character traits: arrogance, laziness, imperiousness, jealousy.
Desire alone will not be enough for a man to win a woman's heart. These ladies are used to choosing their other half on their own, since they have certain criteria. To meet these parameters, a man will not have to change too much. It is important for a lady that her young man has a sense of style, is courageous and strong.
A woman needs to be herself. She delights a man with sincerity and directness. The lady attracts attention not only with her spectacular appearance, but also with her mind.
Marriage compatibility
In such a family, a man and a woman often suffer from things that previously, during their first meetings, brought them pleasure. The couple's desire to be loud can turn a cozy home into a battlefield. If at least one of the spouses does not learn to control their emotions and the flow of thoughts, then the end of the marriage may come to an end.
The positive side of such a family union is the complete trust of the spouses, who do not limit each other's freedom - of course, within reason.
Disputes in the family arise, as a rule, on the basis of joint finances: how much and how to earn, where and how much to spend money.
Representatives of these constellations become caring and wise parents. However, sometimes they tend to overdo it in an effort to convey their character traits to the child. Parents give their child to many developmental circles, and sometimes this can harm the child, overloading him.
Sex compatibility
This compatibility tends to be one hundred percent. If Leo and Scorpio learn to correctly distribute roles, then they will receive unforgettable impressions and a lot of positive emotions from the intimate process.
Friendship compatibility
This compatibility is rated above average. Representatives of this zodiacal combination have many different views on how to be friends, but, nevertheless, there are plenty of friendly tandems among Leo and Scorpio. However, before such a relationship is strengthened, the comrades will have to go through a series of tests.
Relatives representing these zodiac signs, or people of different ages, converge quite well in friendship. They are interested in communicating and exchanging useful instructions. Often, these bonds are very strong and durable.
Business Compatibility
This compatibility is rated below average. Representatives of these zodiac signs can be engaged in some kind of joint project, however, without much dedication. It is easier for such people to achieve success at work not as colleagues, but as business partners. In this cooperation, the activities of Scorpio and Leo will be productive and profitable.
Compatibility Snake and Rooster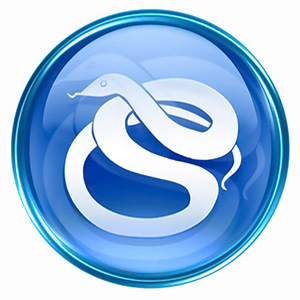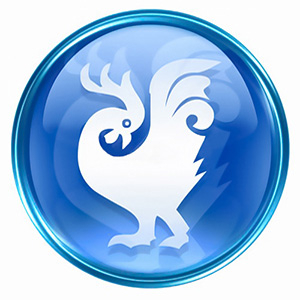 Zodiac Compatibility
| | | | | | |
| --- | --- | --- | --- | --- | --- |
| Compatibility | Business | Love | Marriage | Sex | Friendship |
| 80% | | | | | |
Compatibility description
Snake man and Rooster woman
Love compatibility
The compatibility of the Snake-man and the Rooster-woman in love is estimated as quite high. Both the chosen ones feel that they have truly met their man. They are not at all hindered by each other's selfishness.
During the candy-bouquet period, a man born in the year of the Snake changes dramatically. He tries to imitate his chosen one, he likes to lead an active lifestyle. The stronger sex stops being stingy and becomes very generous. He is pleased to give his beloved gifts and arrange surprises for her. The Rooster woman knows how to appease and comfort her partner. She knows how to compliment and motivate the chosen one. The chicken suits the Snake in almost everything. She is well-groomed, beautiful, independent, elegant, purposeful.
Marriage compatibility
The compatibility of the Rooster-woman and the Snake-man in marriage is quite high. The couple has every chance of building strong and harmonious family relationships.
Most of the questions spouses decide on the basis of intuition.
For example, on a subconscious level, they distribute household chores. The Snake and the Rooster are ready to work hard, since material well-being is important to them.
In a pair of Snake + Rooster, no one gets bored, even if the husband and wife prefer to spend time at home. A woman knows how to diversify relationships and make them fresher and more interesting. Every year the marriage union is only getting stronger. A man born in the year of the Snake becomes less closed under the influence of his beloved. He learns to trust his wife and protect her from all problems.
Family disagreements can arise against the backdrop of money. The snake sometimes shows stinginess, and the Rooster woman is not at all used to saving. The compatibility of these two signs will increase if the lovers stop pushing each other. A man seeks to constantly control his chosen one, and she, in turn, persistently tries to give him any advice.
Snake Rooster Compatibility
Sex compatibility
The compatibility of the Male Snake and the Female Rooster in sex is average. The partners in the bedroom can be quite discreet. At the initial stage of the relationship, the sex of a couple cannot be called varied, but over time this process becomes more varied.
Sexual compatibility grows as partners learn to fully trust each other. At the very beginning, the Snake and the Rooster do not succeed in liberating themselves.
Friendship compatibility
The friendly compatibility of the Female Rooster and the Male Snake is rated as high. The representatives of these signs do not immediately trust each other. Friends for a long time look closely, begin to communicate superficially. Everyone is trying to derive some benefit from the relationship, for this reason, the union can wait for a breakup.
If the grinding period is completed, then the friendship of the Rooster and the Snake will overcome any difficulties. A man gets energy from a woman, gets charged from her with optimism and love of life. His girlfriend, in turn, feels that she is protected.
Business Compatibility
The compatibility of the Rooster woman and the Snake man in work is ambiguous. Individually, everyone can achieve great success, but together it is very difficult to do it. The Rooster and the Snake are constantly sharing power. Sometimes the relationship is sorted out openly, in front of other employees.
Business can be run if the Rooster woman and the Snake man are spouses. Then the struggle for leadership stops between them.
A. - Leo and Rooster
Lion is the king of the animals
Leo is classified as an active sign. This is noticeable in the nature of the people born under it. All of them, in most cases, are extroverts, rotating in the center of the life of society and themselves setting it in motion. Lviv is always drawn to strong personalities. Nevertheless, the care of the weak is nothing more than the desire to endow them with a hundredth of your incredible energy.
If events turn out in a favorable way for Leo, his strength will increase significantly, and if fate does not favor the "king of beasts", then he will turn into a capricious, fierce and absolutely inactive person.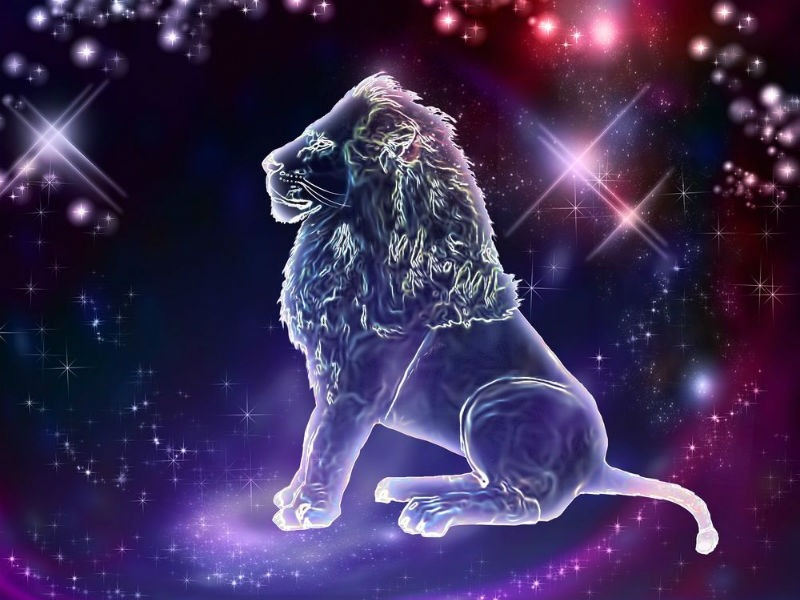 Leo zodiac sign
Looking from a different position, finding himself in a situation that requires an immediate reaction, Leo loses a sense of fear, thanks to which he moves forward where it is better to show at least the slightest caution or just cheat. The gift of Lions lies in the fact that it is not they who win people over to themselves, but people themselves are drawn to them. Even despite their often complex nature ... Leos may not do absolutely anything, and friends will appear on their own.
Leos are endowed with a strong will. Their decisions do not depend on anyone, but they consider it their duty to influence the behavior of others, because they are convinced that they are infallible and right.
Extraordinary self-control usually compensates for the excessive emotionality of the representatives of the Leo sign, which is based on a complete unwillingness to show their true emotions in any way to those who, in their opinion, are not worthy to see them.
Rooster - victories and achievements
People born in the years of the Rooster are distinguished by straightforwardness and aggressiveness. They are harsh, not shy either in expressions or in actions. What they think is what they say, what is on their mind is also in their language. Yet their frankness and eccentricity is only an appearance.
The real nature of Roosters is much more complicated. Their character combines conceit and sarcasm, whims and quirks, inner tension and exorbitant sensitivity, innate charm and modesty, a good understanding of other people and attention to their needs, the ability and desire to subdue them to their will through suggestion, persuasion. The life of the Petukhovs is designed only for victories and accomplishments, having made any decision, they no longer retreat from it, pursuing their goal to the victorious end.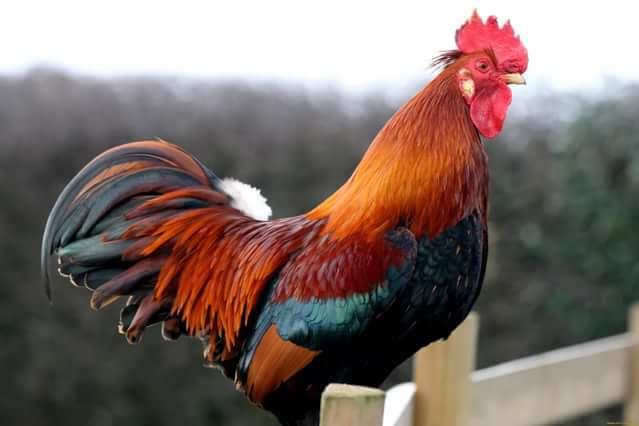 Rooster zodiac sign
The Petukhovs have almost no diplomacy. With their manners and behavior, they often shock both their close friends and those around them. Often the Rooster neglects the norms and generally accepted rules of a given society, but this is just bravado, under which the true state of his soul and inner world is hidden. His ingenuousness, childish naivety and gullibility make it very easy to deceive him.
The rooster loves to be noticed and singled out so that it is in the spotlight. If you assent to him, he will be pleased and happy, even knowing this flaw in himself and laughing at him. True, this often leads the Rooster to an overestimation of his own personality - to arrogance and excessive self-confidence, which further enhances his selfish tendencies.
He is not from a timid dozen, he can be brave, courageous, brave, capable of even very risky things - but only when it is really necessary. He can even take mortal risks with a smile on his lips. That is why Roosters are considered good warriors.
B. - Scorpio and Snake
Scorpios are strong and passionate
Scorpio is a strong sign, but at the same time passive. Communicating with one of his representatives, you will certainly notice this. Scorpio will never betray his indignation, will not pounce on you with fists, but will accumulate resentment, which will then result in poisonous revenge. Withstanding time, Scorpios achieve certain results, that is why they have almost no strong enemies, nevertheless, the circle of ill-wishers is constantly growing.
From the outside, Scorpio seems purposeful, but in truth, only in small things. He will not infringe on himself in something for the sake of unrealizable future prospects.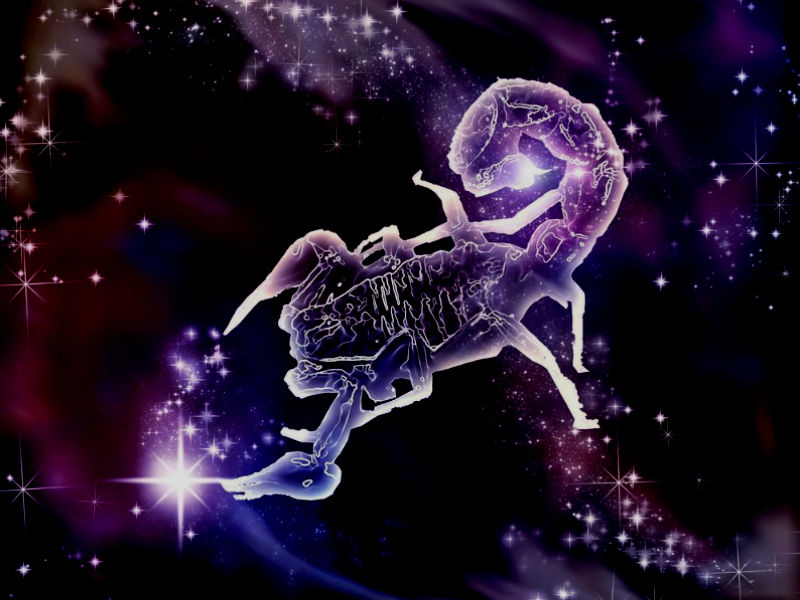 Scorpio zodiac sign
The attitude of the representative of this sign to the surrounding world develops depending on what he was able to achieve in his life. Unsuccessful Scorpios are often selfish and greedy, and those who are at the top of Olympus do good deeds to a large number of people.
Scorpios are selfish by nature, but philanthropy is not alien to them. Nevertheless, this quality must not only be encouraged, but even cultivated in him due to the fact that he is not capable of it himself.
The bulk of people born under this sign have a bright personality and do not leave anyone indifferent to their person. Throughout their lives, Scorpios face a large number of trials, thanks to which they cultivate ambition and will.
Snake - wisdom and discernment
People born in the years of the Snake are distinguished by innate wisdom, insight and insight. They are persistent, hardy and patient, demanding of themselves and others. Despite the fact that Snakes are stingy, selfish, and vain, they are always able to sympathize with their less successful brethren.
The snake is sure that she was born for a big goal and is convinced that she will achieve this goal. In order not to waste herself on small matters, she tries to devote herself to only one thing, one person or one faith - exactly to what she feels her calling, her destiny.
Snake zodiac sign
Most Snakes have a so-called sixth sense. Often they predict events that should take place in the future - near or even more distant. The snake can put himself in the place of another, his interlocutor, already guessing in advance all his desires and intentions.
Snakes are cautious and prudent, they move slowly and consistently towards a life goal, being convinced that in the end they will achieve it. On open roads, they are not noticed: they try to keep somewhere to the side, and this is their strength, as well as the fact that at first they are somewhat underestimated. They do not trust others very much, relying entirely on their own intuition, their own mind. They think deeply, they decide matters for a long time and deliberately, very thoroughly. The snake is a real intellectual, a philosopher who looks far away. Her own failures, from which no one is immune, she experiences strongly and deeply, but this never drives her to despair.
Snakes know how and try to adapt to both people and circumstances: they will go around, if necessary, and turn off the street that is too lit so that they will not be noticed. They do not rush and do not rush, do not coerce or rape. They only wisely protect and distribute their forces, restore them in time, do not waste on trifles. They skillfully take care not to cause envy in others, not to make unnecessary enemies, but if someone nevertheless begins to show a dangerous interest or intransigence towards them, then in such cases the Snakes develop a careful plan of how to get rid of this enemy or how to neutralize his actions. In the worst case, a plan is developed for its destruction.
Final assessment
A. was born in the year of the Rooster. According to the European zodiac - Leo. B. was born in the year of the Snakes. According to the European zodiac - Scorpio. Character compatibility index Leo and Scorpio is 72%. Chinese zodiac signs compatibility index Snakes and Rooster is 80%. Final compatibility index - 76%.
Moon calendar
On the twenty-first day, the Moon is in the III phase from the full moon to the IV quarter, decreases. The day endows a person with confidence, decisiveness, courage, pushes forward to carry out reforms, restructuring, to unification. Be honest and fair today, even in small things. Now is the right time to communicate with people, change jobs, travel, sports. All accumulated issues will be resolved.
Today you are capable of self-healing. Quench, swim in ice water. The energy center is the hematopoietic system and the liver. Try cleaning them. Symbols of the day: Flying chariot, Herd of horses, Horse. Stones: obsidian, aventurine, zircon, pyrite.

Day 21
Today 4 December.
Age of the moon 21.2 Days - decreasing.
Moon at 405331.53 kilometers from the center of the earth.
Earth from the Sun at distance 147440761 kilometers.
Next new moon will be 23:32:07, 12 Dec 2023.
Personal horoscope
Sometimes you want to know what the coming day is preparing. Understand who is waiting for our support, and in what area we need help. Fortunately, our readers have such an opportunity. Julie Poe, a numerologist with extensive knowledge, prepares a forecast and generously shares his observations and warnings.

Julie Poe
---
Leading numerologist, best-selling author