Calculation of compatibility
A and B
A was born in the year of the Dragon. According to the European zodiac - Aquarius. B was born in the year of the Horses. According to the European zodiac - Taurus. Character compatibility index Aquarius and Taurus is 76%. Chinese zodiac signs compatibility index Dragon and Horses is 80%. Final compatibility index - 78%.
Compatibility Aquarius and Taurus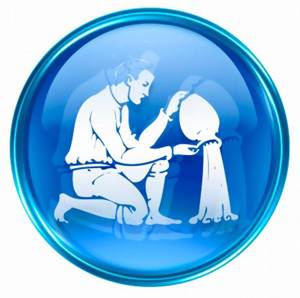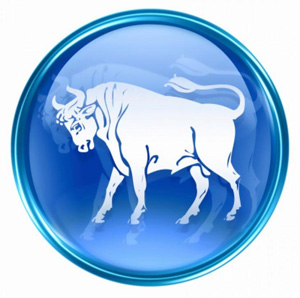 Zodiac Compatibility
| | | | | | |
| --- | --- | --- | --- | --- | --- |
| Compatibility | Business | Love | Marriage | Sex | Friendship |
| 76% | | | | | |
Compatibility description
Aquarius Taurus Compatibility
These signs are completely opposite natures, which differ in different characters. Aquarius belongs to the air element, has a fairly good intellect and creativity. Stability makes him bored, so he is interested in everything new. In turn, the earth sign is conservative, balanced and prefers a sedentary lifestyle. It is important for Taurus to feel safe, so he resists global changes and carefully controls his own life.
Taurus and Aquarius
Representatives of these signs differ from each other in that Aquarius relies on emotions and feelings in life, and Taurus is quite restrained and prefers to rely on logic and sober reason. Their compatibility is quite difficult, since they do not understand each other's views. Both are used to standing by their own opinion. Aquarius is always looking for ways to achieve what they want, and Taurus gets the maximum benefit from what the stars send him. Partners are overly self-confident, so if they start to scandal, then there will be trouble. A Taurus, who looks calm and balanced, is able to pour out the accumulated anger on Aquarius. In such a situation, he escapes from the battlefield, since he does not tolerate aggressive attacks and criticism in his address.
Taurus has a soft energy and loves to help other people. Aquarius is influenced by two planets: creative Uranus and cold Saturn. Usually this sign has a difficult fate, but thanks to its innovation, it easily passes all the tests. The relationship of this couple promises to be specific, but partners can grow next to each other, despite their discontent and opposition.
Business Compatibility
The couple's business compatibility is good enough. The sign of the earth is distinguished by hard work and endurance, so he devotes himself entirely to work, leaving the office last. A representative of the element of air is able to work only where he likes, and then by inspiration. If Aquarius and Taurus have one goal, then they will definitely achieve it together. In this they will be helped by the practicality and rationality of the earth sign and the broad worldview of the air.
Love compatibility
The compatibility of this couple in love is at a rather low level. A casual affair can be struck between Taurus and Aquarius, but as soon as they get to know each other better, the interest will disappear. These signs are too different. Aquarius is distinguished by passion and sociability, and Taurus is closer to predictable behavior and iron discipline. The first sign is used to living "here and now", and the second is constantly reinsured.
People in this pair have different attitudes towards love relationships. Aquarius will not sacrifice his own interests for the sake of a partner, he behaves somewhat detached and superficial. Such behavior is unpleasant for Taurus, since he takes love relationships seriously and immediately makes plans for the future.
None of them are ready to understand their value system and essence, so the couple will most likely break up.
Sex compatibility
Aquarius and Taurus, if they choose, can achieve good sexual compatibility. The first sign is an emotional person, therefore, prefers a varied and vibrant intimacy. A rich creative imagination pushes him to various sexual games and experiments. The problem with this relationship can be that the air sign will get fed up with a partner and miss new sensations. In order for the novel to have a sequel, he must truly fall in love.
The second sign in bed is romantic and gentle. For him, the intimate sphere is an important part of life, so Taurus is ready to fully open up and show his own sensuality. He is not against monotony, unlike a partner.
Marriage compatibility
Higher compatibility in marriage awaits mature representatives of these signs. Experienced Aquarius and Taurus, who already have a well-established character, are able to adapt to their partner and make compromises. When they are going to the registry office, they understand what awaits them ahead.
The young couple of these signs have too expressed maximalism, so they will try to remake each other, which will lead to separation.
Taurus, when he marries, intends to live with his spouse all his life. In this aspect, Aquarius does not differ in the same seriousness. He is not too concerned about everyday life, and most of the time the air sign hovers in the clouds. Ward of Venus, on the contrary, strives to improve his home in every possible way and works for the good of the family. In turn, Aquarius is used to thinking only of himself. In addition, partners have too different attitudes towards material goods, friends and children.
Friendship compatibility
It is impossible to envy the friendly compatibility of Aquarius and Taurus, since it is generally unlikely. Representatives of these signs have quite different values ​​and views on life. In addition, they differ in temperaments and are unlikely to be able to find common ground for friendship. They can meet in a common company, but they are unlikely to become friends.
Compatibility Dragon and Horse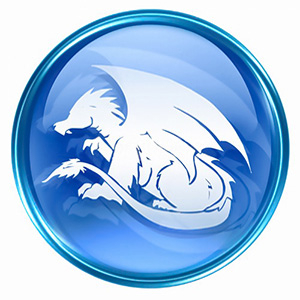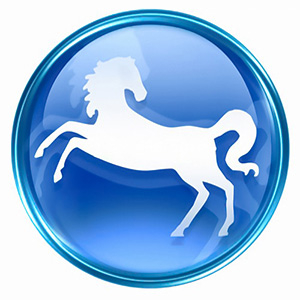 Zodiac Compatibility
| | | | | | |
| --- | --- | --- | --- | --- | --- |
| Compatibility | Business | Love | Marriage | Sex | Friendship |
| 80% | | | | | |
Compatibility description
Dragon Man and Horse Woman
Love compatibility
The high compatibility of this couple is built on a strong sexual attraction, but as soon as emotions subside, the Dragon Man can disappear. Therefore, the Horse Woman will have to warm up interest in herself all the time. She will be fascinated by the inner strength and high material status of her partner, and the Dragon Man is attracted by the strength of the chosen one. Horse women are wayward, flighty and proud by nature. Even though they are in love, they will not allow their partner to control them.
A novel in such a tandem flares up very quickly, but with the advent of everyday life, interest can fade away.
Marriage compatibility
If the representatives of these signs got married too early, then their compatibility is almost impossible. In their younger years, the Dragon Guys lead a riotous lifestyle, and the Horse Girls are overly uncompromising. It is advisable for such a couple to first live a civil marriage in order to see what possible problems in the future. In addition, they have very different ideas about what a family nest should be. The Horse Woman does not like cleaning and is ready to be content with simple housing. The Dragon man, on the contrary, wants non-standard layouts and unique furniture. A happy marriage is possible if the Horse becomes a muse for the Dragon. She needs to constantly praise her husband so that he decides on new achievements and deeds. If Dragon Man does not feel the drive next to Horse Woman, he will go in search of him elsewhere. At the same time, by cheating, he will not feel guilty.
Dragon and Horse compatibility
Sex compatibility
Dragon and Horse can boast of the coincidence of intimate needs, as well as excellent sexual compatibility. They are comfortable in the bedroom, and the couple gives preference to romantic surroundings. The dragon always seeks to please the partner and diversify the sex life, and the Horse gives tender affection in response to his efforts.
Friendship compatibility
Between the Horse and the Dragon, wonderful friendships can develop, as they are capable of an emotional harmonious union. It will be especially interesting for such friends to travel together, as they like to discover new things and be saturated with bright emotions. In the event that the Dragon and the Horse begin to fight for leadership, their friendly union will surely disintegrate. Each of these signs is able to betray the other for the sake of gaining benefits.
Business Compatibility
People of these signs, when they defend their own, are able to make concessions and negotiate. If the Dragon and the Horse have to unite against a common competitor, then they are able to become a friendly team.
A - Aquarius and Dragon
Aquarius - it's hard to be an angel!
Aquarius is one of the active signs. It can be attributed to the mental organization, that is, people born under it easily lose self-control and go through any minor incidents for a long time. Despite the fact that the energy of the sign is latent, only an urgent need can induce the actions of its representatives, which will serve as a manifestation of inner strength and the ability to defend other people's interests and stand up for themselves.
Aquarians love to be around people. They quickly make new acquaintances and friends, but they still do not stop feeling lonely. Their interest in the surrounding society and life in general is more of a scientific and theoretical nature, and getting to know something new is much more interesting for them than trying to change the current situation.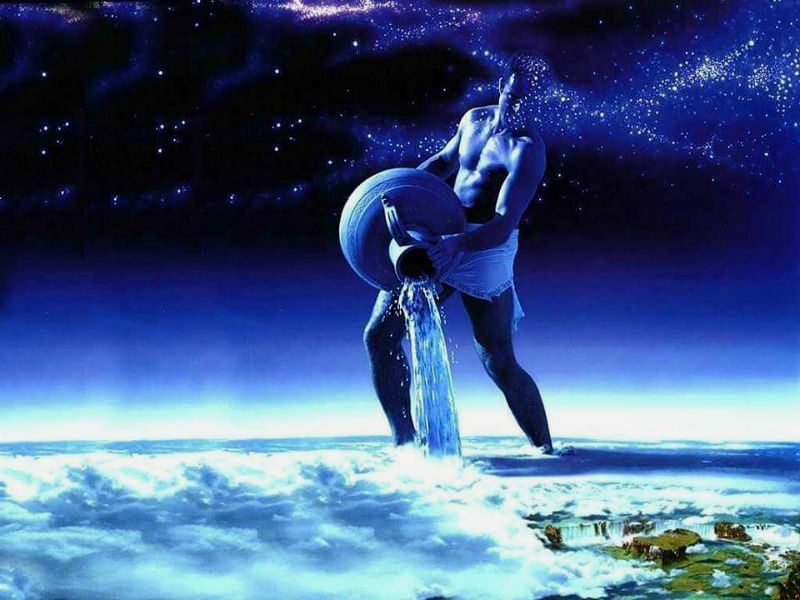 Aquarius zodiac sign
Representatives of this sign are extremely sensitive natures, therefore, they are touchy and not easy-going. One gets the feeling that even they are vindictive, and they always remember everything, except for their own promises.
Their actions from the outside are illogical, but this is only at first glance. It's just that Aquarius most often has more information than the people around him, so his main task is to take into account factors that are not known to others. Nevertheless, it is a pity that Aquarius in most cases does not use this knowledge, ponders it for a long time and is in no hurry to implement it.
Note that Aquarians love to do charity work. They are more willing to help someone than take time for themselves. It is much better to manage someone else's money than from your own wallet.
Dragon - energy and activity
People born in the years of the Dragon have excellent health and a large supply of vitality. They are energetic and active, emotional and decisive, headstrong and wayward. The dragon is a strong-willed, noble and generous person. Striving for perfection makes him very demanding - both to himself and to others. The Dragon has its own negative traits: it is easily excitable, quickly irritated. His stubbornness can reach obstinacy, he is unrestrained in language and proud.
A great enthusiast, the Dragon succeeds in any business he undertakes, is able to inspire, convince and even convince others.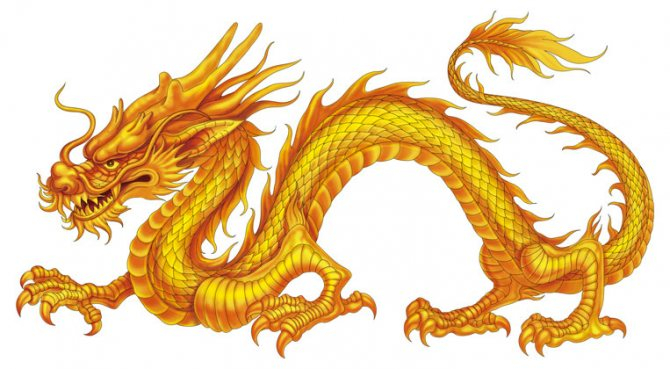 Dragon zodiac sign
They listen to his opinion, reckon with him, since his advice is always informative and useful. If he devotes himself to a big goal, then he goes to it, without deviating from the path. Unfortunately, with the same success, he can go to a bad deed and also become a winner.
Small work, as a rule, Dragons try to shift onto the shoulders of others, although they prefer to reap the fruits themselves. All accusations against themselves Dragons parry very ingeniously, albeit somewhat condescendingly.
Since childhood, dragons have been desperately trying to defend their personal freedom and independence. They may rebel early against parents and other family members if they feel that the discipline against them is unfair or too harsh.
B - Taurus and Horse
Taurus - loyal and responsible
The main features of the representatives of the sign of Taurus are: serenity, endurance, as well as some passivity. They calmly endure the blows inflicted by fate, but do not retreat from the intended path. No one manages to dissuade them from what is intended. Regularity and calmness when moving through life - this is how Taurus see their existence, trying to avoid disasters and conflicts.
Taurus blindly value everything they have, therefore, even in relation to close people, they show a possessive instinct. People of this sign will be the best friends, but over time they will want to become one of a kind. Taurus are not very talkative, only when they communicate with their closest friends, they can open up, and people around them will almost never be able to hear frivolous remarks and jokes from them.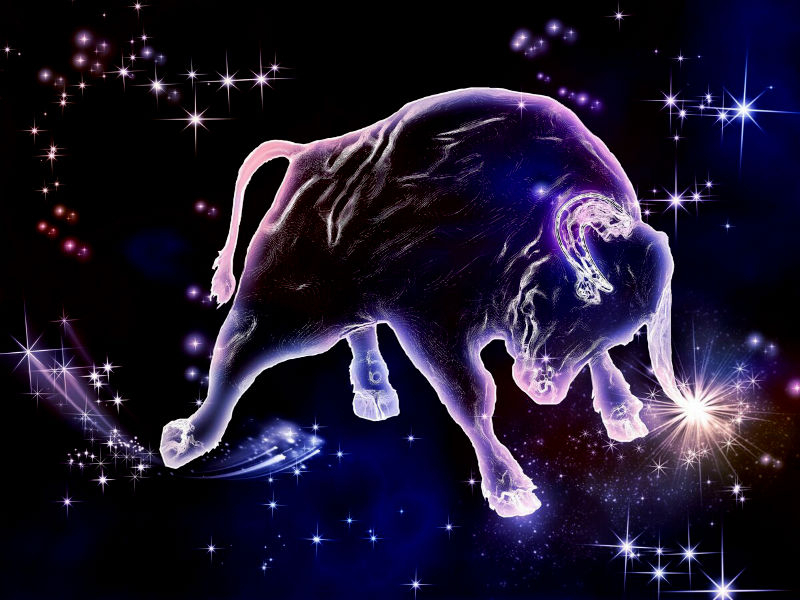 Taurus zodiac sign
No one will ever argue with Taurus, they will tirelessly insist on their own, trying to ignore the weighty arguments of their interlocutor. If a miracle happens and Taurus wins, he still won't change his mind.
Taurus remain calm under any circumstances, and if there are bouts of rage, you will not envy others, because in anger this sign is truly scary. When it is not possible to maintain composure, their discontent does not tolerate any boundaries, falling, even on those who are close.
Taurus are tireless workers. They will always choose work, instead of rest, dexterous deception, they will prefer honest work, a large-scale event - a family circle, hobbies - love, and empty unnecessary conversations - silence. It is worth noting that Taurus is attached to his home, which is usually located outside the city and is surrounded by a well-groomed, cozy and modest garden.
Horse - fun and nobility
People born in the year of the Horse are full of thirst for life, adventure and deeds. Possessing an easy character, they spread fun and cheerfulness around them. These people are smart, discerning, and talented. They know how to handle money, knowing well their price, weight and value. They are quickly addicted, energetic and impetuous. They, like air, require large spaces, freedom of thought and movement. They often have a wonderful oratorical gift. They succeed in drawing attention to their own person, as well as in giving a subtle compliment.
Horses love gatherings and entertainment, public shows, theater and cinema, exhibitions, concert halls, sports stadiums, rallies and demonstrations. Often they go in for sports themselves - and very successfully. Self-confident, knowing their own worth, they always strive to be in the thick of things, in the spotlight. And another distinguishing feature of the Horse is a strong craving for the opposite sex.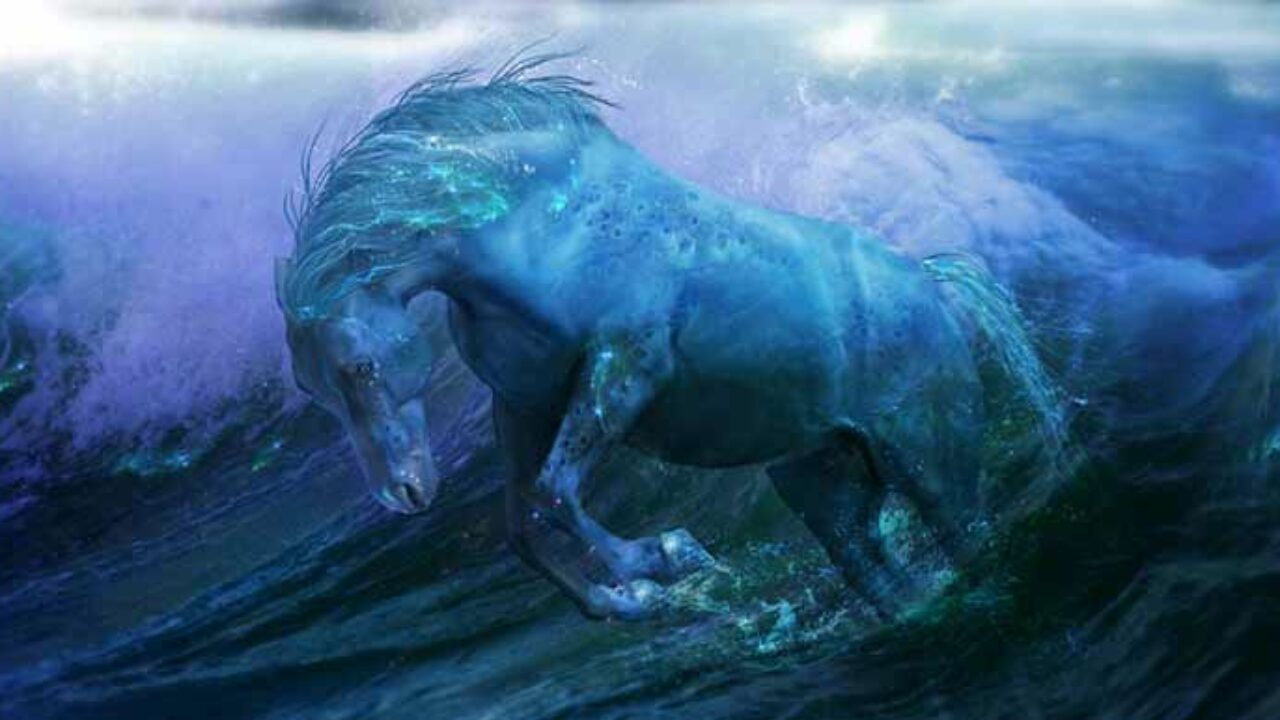 Horses zodiac sign
Horses are very independent, rarely listen to the advice of others, and are more guided by their own discretion. Often they draw attention to themselves either by too extravagant clothes, or by free and casual behavior. For them, life is a call to a journey into the unknown. Curiosity and a thirst for risk often push them to adventure and adventure.
Horses boldly and very confidently block their opponents and opponents. They can achieve success in the field of politics, not only because of their brilliant oratorical gift, but also thanks to the ability and ability to manage the audience, the crowd, grasping the thoughts of the interlocutors and listeners even before they are expressed, and deciding in advance whether to approve or refute them. True, often their self-confidence loses its strength, in its place comes doubt or even mistrust of oneself. In these cases, they can even lose their temper, and then neither hot flashes nor outbursts of anger and rage are excluded, when they become truly uncontrollable.
Horses are real selfish. These people can trample anyone who turns out to be an obstacle or hindrance in their path. Their own shirt is closest to them. Their egocentrism puts forward only their own interests and problems to the fore, even when they do not interfere in the affairs of others. True, among the Horses there are also opposite types - very noble and magnanimous, always ready for sacrifices.
Final assessment
A was born in the year of the Dragon. According to the European zodiac - Aquarius. B was born in the year of the Horses. According to the European zodiac - Taurus. Character compatibility index Aquarius and Taurus is 76%. Chinese zodiac signs compatibility index Dragon and Horses is 80%. Final compatibility index - 78%.
Moon calendar
On the twenty-first day, the Moon is in the III phase from the full moon to the IV quarter, decreases. The day endows a person with confidence, decisiveness, courage, pushes forward to carry out reforms, restructuring, to unification. Be honest and fair today, even in small things. Now is the right time to communicate with people, change jobs, travel, sports. All accumulated issues will be resolved.
Today you are capable of self-healing. Quench, swim in ice water. The energy center is the hematopoietic system and the liver. Try cleaning them. Symbols of the day: Flying chariot, Herd of horses, Horse. Stones: obsidian, aventurine, zircon, pyrite.

Day 21
Today 4 December.
Age of the moon 21.1 Days - decreasing.
Moon at 405314.99 kilometers from the center of the earth.
Earth from the Sun at distance 147441367 kilometers.
Next new moon will be 23:32:07, 12 Dec 2023.
Personal horoscope
Sometimes you want to know what the coming day is preparing. Understand who is waiting for our support, and in what area we need help. Fortunately, our readers have such an opportunity. Julie Poe, a numerologist with extensive knowledge, prepares a forecast and generously shares his observations and warnings.

Julie Poe
---
Leading numerologist, best-selling author