Calculation of compatibility
A and B
A was born in the year of the Horses. According to the European zodiac - Taurus. B was born in the year of the Rabbit. According to the European zodiac - Cancer. Character compatibility index Cancer and Taurus is 84%. Chinese zodiac signs compatibility index Horses and Rabbit is 76%. Final compatibility index - 80%.
Compatibility Cancer and Taurus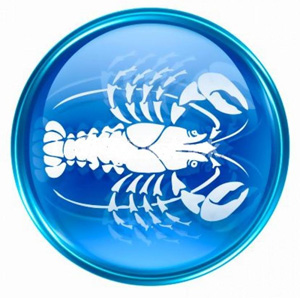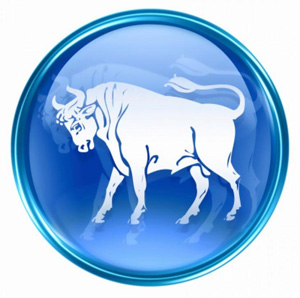 Zodiac Compatibility
| | | | | | |
| --- | --- | --- | --- | --- | --- |
| Compatibility | Business | Love | Marriage | Sex | Friendship |
| 84% | | | | | |
Compatibility description
Cancer man and Taurus woman
Love compatibility
The compatibility of a Cancer man and a Taurus woman at the initial stage of a relationship is good. Representatives of these signs are united by a reluctance to flaunt their feelings. The Taurus woman looks rather cold and pragmatic, usually she does not start to flirt with the stronger sex first. As for the Cancer man, he is not associated with a ladies' man. At the same time, a representative of this sign may fall in love at first sight, but outwardly this will be imperceptible. This behavior is observed due to self-doubt. Courtship of the chosen one is more like friendly communication.
In the love relationship of Taurus and Cancer, honesty is of great importance. At the very beginning, they agree not to hide anything from each other and not to accumulate resentment. From the outside, it may seem that the couple has no feelings, but this opinion is erroneous.
Lovers manage to preserve tenderness and romance in love relationships for many years. Partners arrange surprises for each other, give a gift, they have their own rituals.
Marriage compatibility
The compatibility of a Cancer man and a Taurus woman in marriage is assessed as average. If the partners decide to formalize the relationship, then they are confident in each other. In a family union, representatives of both signs value stability and tranquility. The lady never shies away from household chores: she happily cooks, cleans and equips housing. For her, a comfortable apartment or house is an indicator of well-being.
The Cancer man has always dreamed of such a life. He appreciates the comfort of home, so he often helps his wife in solving household issues. Spouses are ready to work hard to live comfortably without resorting to loans. Only after the onset of financial independence, the couple feel real happiness.
Cancer and Taurus are even more revealed on the positive side when children appear in the family. They have common views on the upbringing of heirs; in general, they grow up in a harmonious environment.
In such a family, conflicts practically do not arise, but they can be against the background of the fact that the lady lacks determination and firmness in the chosen one. Cancer can delay making an important decision for a long time, and this annoys the spouse.
Taurus Cancer Compatibility
Sex compatibility
The sexual compatibility of a Taurus woman and a Cancer man is considered quite high. Both partners attach great importance to foreplay and sensuality, they can please each other. In the bedroom, Cancer and Taurus fully reveal themselves: a man is an attentive and skillful lover, and a woman feels confident in bed.
Both the chosen ones know how to "hear" the wishes of the partner. Often, daring experiments are not carried out in their bedroom, but they use candles, aromatic oils, role-playing games in order to bring something new to their intimate life.
Cancer and Taurus are faithful to each other. For them, treason is tantamount to betrayal that cannot be forgiven.
Friendship compatibility
The friendship between a Cancer man and a Taurus woman can be pretty strong. The representatives of these signs have many common interests, they look at life in the same way. In the relationship between Cancer and Taurus, sincerity reigns, both are ready to help each other, if necessary.
This tandem does not consist of activists. It is unlikely that friends will choose a nightclub for a meeting, but they will happily devote time to self-development. Cancer is always ready to support a friend and give her wise advice. The Taurus woman, in turn, will show her friend how wonderful the world is.
Business Compatibility
The compatibility of a Taurus woman and a Cancer man in business is considered favorable. Both representatives of the sign have good working capacity, so their common cause will always be successful. In professional relationships, there may be some difficulties associated with the characteristics of the characters of the partners. The most successful option will be where the lady is the leader. Her will and dedication will help to plan the entire project in detail, complete the tasks on time in accordance with the development strategy.
The Cancer man in this tandem will take on the role of an ideological inspirer, since it is important for him to realize his potential. With an abundance of routine, a young person can become passive. The task of a woman in this situation is to competently motivate her colleague.
Compatibility Horse and Rabbit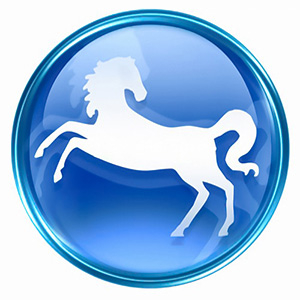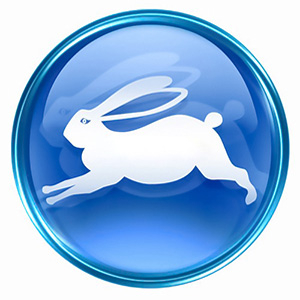 Zodiac Compatibility
| | | | | | |
| --- | --- | --- | --- | --- | --- |
| Compatibility | Business | Love | Marriage | Sex | Friendship |
| 76% | | | | | |
Compatibility description
Rabbit Man and Horse Woman
Love compatibility
In this union, the danger is the situation when the Horse Woman begins to initiate the relationship. She is able to quickly lose her head and fall in love, idealizing her chosen one. In turn, Rabbit Man is able to play along with her, since he is used to the increased attention of the opposite sex. The romance will be bright and stormy, but when the passion subsides, the relationship will end.
If the initiative is manifested after all by the Rabbit Man, then the couple at first will simply communicate and be friends. The Horse Woman will not let him get too close, and the partner will immediately understand that you can build a serious relationship with her, not sparing attention and money for a romantic period. Despite the fact that by nature the Rabbit Man is a homebody, for the sake of his chosen one he begins to lead an active cultural life, and also gives her gifts and flowers. The love compatibility of the couple is at a fairly high level.
Marriage compatibility
The compatibility of a man under the sign of the Rabbit with a Horse Woman in marriage is low. This couple constantly has conflicts, since the spouse does not like to do household chores. The husband is not able to understand this, since he dreamed of a wife who would be an ideal housewife. If he really has love, then he will have to come to terms with such a character trait of the Horse. In the first years of marriage, culinary delights should not be expected from her, but if the spouses live a long life together, then she will be quite capable of pleasing her lover.
Conflicts can also arise over different views and rhythm of life. The Rabbit Man will prefer quiet family evenings, and the Horse Woman is unbearable to sit within four walls. When her husband refuses to visit her, she gets very upset.
Over the years, a couple can learn to yield to each other, which can also be facilitated by having children.
Then the Rabbit Man shows more initiative and dedication to lead his family to prosperity. It is also important for a spouse to come to terms with the fact that his wife is used to arguing to the last. In order not to bend under the female onslaught, he will have to learn to cunning and maneuver.
Horse Rabbit Compatibility
Sex compatibility
The rabbit can sometimes be frightened by the unbridled passion of a partner, but if people are close on a spiritual level, then fears will disappear over time. The horse tries to show imagination and ingenuity in bed in order to captivate his partner with his ideas.
As the relationship develops, the manifestations of violent passion in the Horse subside, and the Rabbit trusts his lover more.
Friendship compatibility
The Horse and Rabbit may well have a favorable prospect for a friendly tandem. They perfectly understand each other's character traits, therefore they are able to interact harmoniously. The Rabbit understands that the Horse should not be called for restraint and prudence. At the same time, he recognizes the right of a friend to independently dispose of his life. The horse, in turn, does not involve the Rabbit in extreme entertainment and adventurous adventures. Their friendship is based on common points of contact, constant support and mutual respect.
Business Compatibility
The business horoscope does not see a bright perspective in the Horse + Rabbit tandem. The first impulsive sign seizes on several things at the same time, and the second does not tolerate chaos and haste in work. The horse, when it gives in to emotions, is able to reject a good offer in business, and also prefers individual work, not team work. It will be very difficult for such colleagues to cooperate, therefore astrologers define their compatibility in business as low.
A - Taurus and Horse
Taurus - loyal and responsible
The main features of the representatives of the sign of Taurus are: serenity, endurance, as well as some passivity. They calmly endure the blows inflicted by fate, but do not retreat from the intended path. No one manages to dissuade them from what is intended. Regularity and calmness when moving through life - this is how Taurus see their existence, trying to avoid disasters and conflicts.
Taurus blindly value everything they have, therefore, even in relation to close people, they show a possessive instinct. People of this sign will be the best friends, but over time they will want to become one of a kind. Taurus are not very talkative, only when they communicate with their closest friends, they can open up, and people around them will almost never be able to hear frivolous remarks and jokes from them.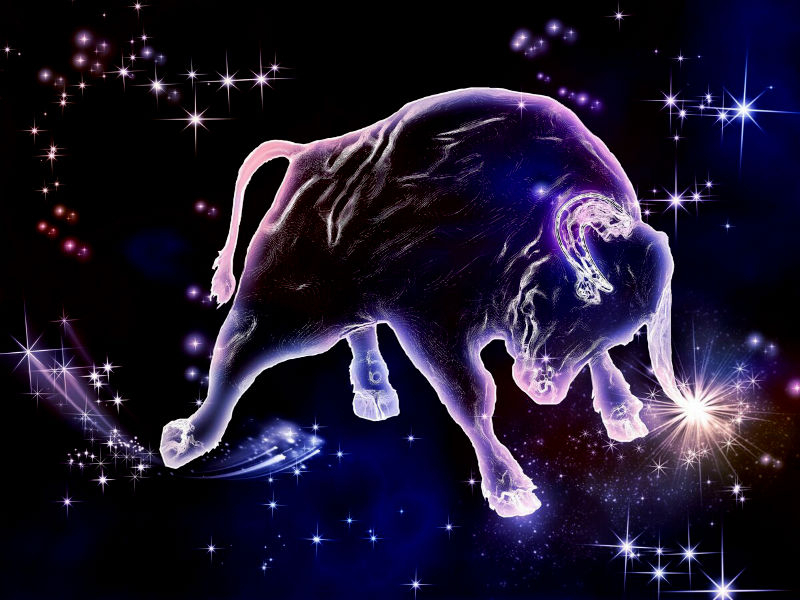 Taurus zodiac sign
No one will ever argue with Taurus, they will tirelessly insist on their own, trying to ignore the weighty arguments of their interlocutor. If a miracle happens and Taurus wins, he still won't change his mind.
Taurus remain calm under any circumstances, and if there are bouts of rage, you will not envy others, because in anger this sign is truly scary. When it is not possible to maintain composure, their discontent does not tolerate any boundaries, falling, even on those who are close.
Taurus are tireless workers. They will always choose work, instead of rest, dexterous deception, they will prefer honest work, a large-scale event - a family circle, hobbies - love, and empty unnecessary conversations - silence. It is worth noting that Taurus is attached to his home, which is usually located outside the city and is surrounded by a well-groomed, cozy and modest garden.
Horse - fun and nobility
People born in the year of the Horse are full of thirst for life, adventure and deeds. Possessing an easy character, they spread fun and cheerfulness around them. These people are smart, discerning, and talented. They know how to handle money, knowing well their price, weight and value. They are quickly addicted, energetic and impetuous. They, like air, require large spaces, freedom of thought and movement. They often have a wonderful oratorical gift. They succeed in drawing attention to their own person, as well as in giving a subtle compliment.
Horses love gatherings and entertainment, public shows, theater and cinema, exhibitions, concert halls, sports stadiums, rallies and demonstrations. Often they go in for sports themselves - and very successfully. Self-confident, knowing their own worth, they always strive to be in the thick of things, in the spotlight. And another distinguishing feature of the Horse is a strong craving for the opposite sex.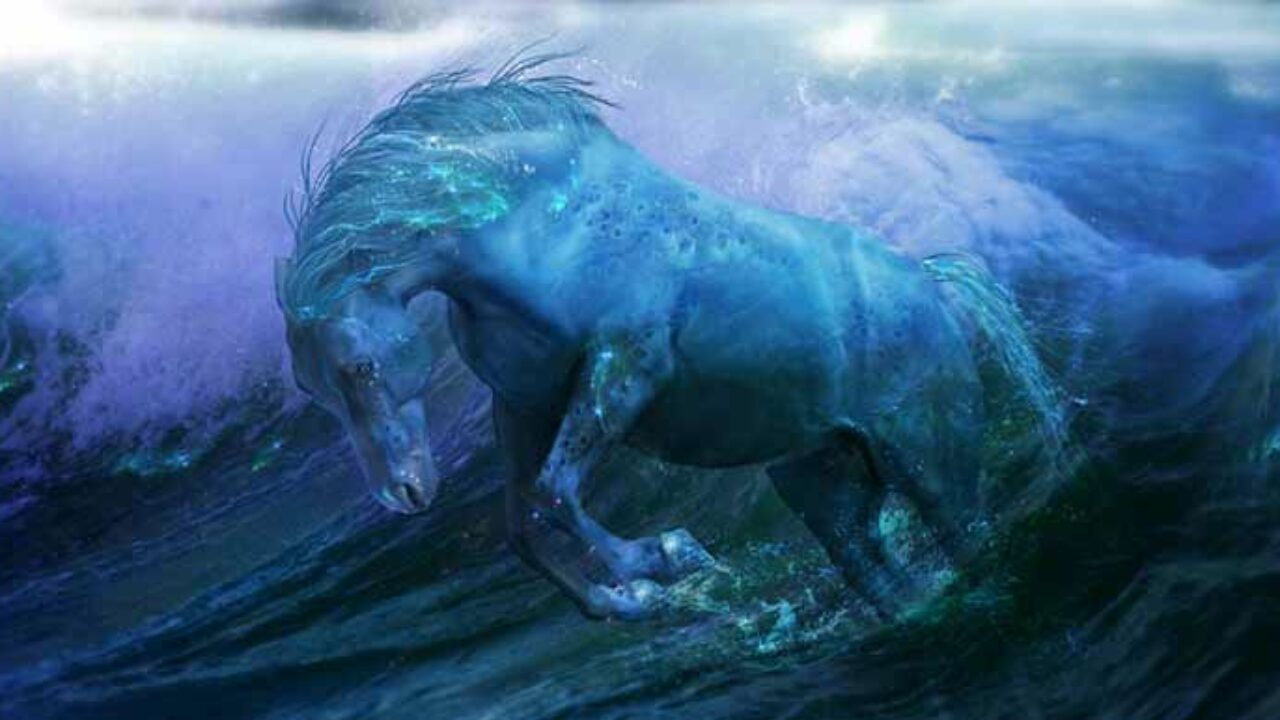 Horses zodiac sign
Horses are very independent, rarely listen to the advice of others, and are more guided by their own discretion. Often they draw attention to themselves either by too extravagant clothes, or by free and casual behavior. For them, life is a call to a journey into the unknown. Curiosity and a thirst for risk often push them to adventure and adventure.
Horses boldly and very confidently block their opponents and opponents. They can achieve success in the field of politics, not only because of their brilliant oratorical gift, but also thanks to the ability and ability to manage the audience, the crowd, grasping the thoughts of the interlocutors and listeners even before they are expressed, and deciding in advance whether to approve or refute them. True, often their self-confidence loses its strength, in its place comes doubt or even mistrust of oneself. In these cases, they can even lose their temper, and then neither hot flashes nor outbursts of anger and rage are excluded, when they become truly uncontrollable.
Horses are real selfish. These people can trample anyone who turns out to be an obstacle or hindrance in their path. Their own shirt is closest to them. Their egocentrism puts forward only their own interests and problems to the fore, even when they do not interfere in the affairs of others. True, among the Horses there are also opposite types - very noble and magnanimous, always ready for sacrifices.
B - Cancer and Rabbit
Cancer is selfless and noble
Cancers are by no means balanced and calm people, as they want to appear, preferring not to show their real character. Nevertheless, they will not be able to deceive anyone, because their experiences have great power that cannot be hidden under a large and thick shell.
Cancers are not too impulsive, they often have mood changes. Representatives of this sign get angry and offended for no particular reason, and then calm down, instantly forgetting what happened. When communicating with Cancer, one should not forget that his behavior directly depends on the phases of the moon and can only change in accordance with them.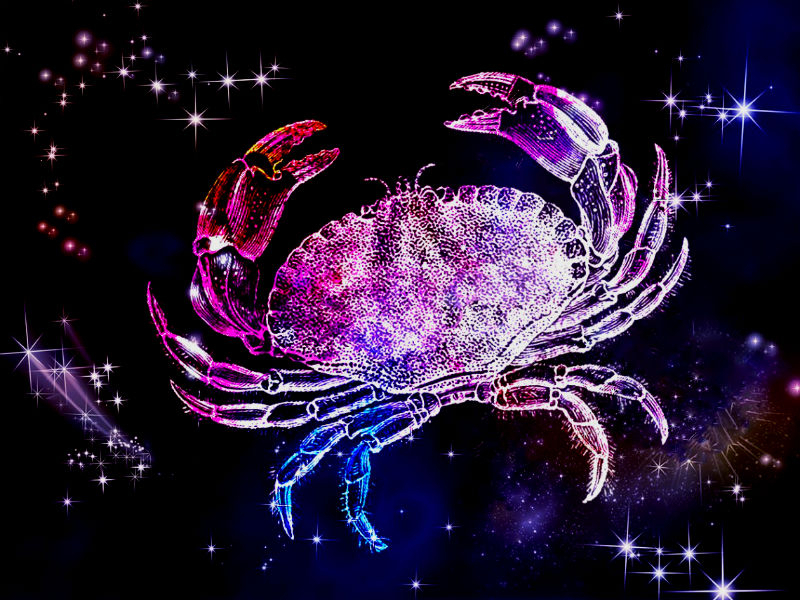 Cancer zodiac sign
Cancers go directly to their goal and make decisions very quickly. Before making the final throw, they consider all possible ways of developing the situation and options for retreating.
Cancers love to save money. They are realists who do not like to take risks. Even if they are firmly convinced of future success, they will invest less in it than they could. In this way, they prevent the financial ruin that worries them more than anything else.
Cancers have a vengeful nature and are often vindictive, but nevertheless, being careful, they never enter into open confrontation. Actions that do not paint Cancers are done by them surreptitiously, and they themselves hope that their involvement will never become known. For this reason, people belonging to this sign have practically no real enemies.
Rabbit - charm and kindness
The rabbit is usually cautious, judicious and restrained. People born in the Year of the Rabbit want to live in peace and comfort and protect their peaceful life. Rabbits are extremely gentle creatures - they symbolize charm and kindness. Rabbits exhibit good manners and enjoy beauty. They dislike controversy and hate power struggles.
However, what rabbits lose in their ambition, they make up for in the development of their mind. Rabbits are experts at finding their targets peacefully and effortlessly. Other rabbits are tolerant and open-minded because they understand their hidden intentions. People trust them because rabbits have a certain aura of pacification, they make a peaceful impression. At the same time, under their seeming sociability, there is a huge shyness, which is the result of a natural tendency to keep a distance.
Zodiac Sign Rabbit
Rabbits are quite easily influenced by others and are more sensitive than it might seem at first glance. They love their family, home and their love life; all this gives them a sense of security. They do not like to talk too often about their personal life, as they consider it a personal matter.
Rabbits are only interested in advancing their careers if it makes their life more comfortable. They are good businessmen and can sense deals and can take advantage of good opportunities.
Unfortunately, another important trait of a rabbit is insincerity. Rabbits can pretend to be angry or lie about something when they need to know the truth. They can skillfully manipulate others to get their way. In love, they are stable, gentle, sensitive, romantic and loyal. As in their social life, they do not seek adventure or passion in love.
Final assessment
A was born in the year of the Horses. According to the European zodiac - Taurus. B was born in the year of the Rabbit. According to the European zodiac - Cancer. Character compatibility index Cancer and Taurus is 84%. Chinese zodiac signs compatibility index Horses and Rabbit is 76%. Final compatibility index - 80%.
Moon calendar
On the twenty-first day, the Moon is in the III phase from the full moon to the IV quarter, decreases. The day endows a person with confidence, decisiveness, courage, pushes forward to carry out reforms, restructuring, to unification. Be honest and fair today, even in small things. Now is the right time to communicate with people, change jobs, travel, sports. All accumulated issues will be resolved.
Today you are capable of self-healing. Quench, swim in ice water. The energy center is the hematopoietic system and the liver. Try cleaning them. Symbols of the day: Flying chariot, Herd of horses, Horse. Stones: obsidian, aventurine, zircon, pyrite.

Day 21
Today 4 December.
Age of the moon 21.2 Days - decreasing.
Moon at 405319.51 kilometers from the center of the earth.
Earth from the Sun at distance 147441203 kilometers.
Next new moon will be 23:32:07, 12 Dec 2023.
Personal horoscope
Sometimes you want to know what the coming day is preparing. Understand who is waiting for our support, and in what area we need help. Fortunately, our readers have such an opportunity. Julie Poe, a numerologist with extensive knowledge, prepares a forecast and generously shares his observations and warnings.

Julie Poe
---
Leading numerologist, best-selling author